Google rolls out chat feature to digital payments app Tez
Google rolls out chat feature to digital payments app Tez
Written by
Bhavika Bhuwalka
Mar 07, 2018, 04:51 pm
2 min read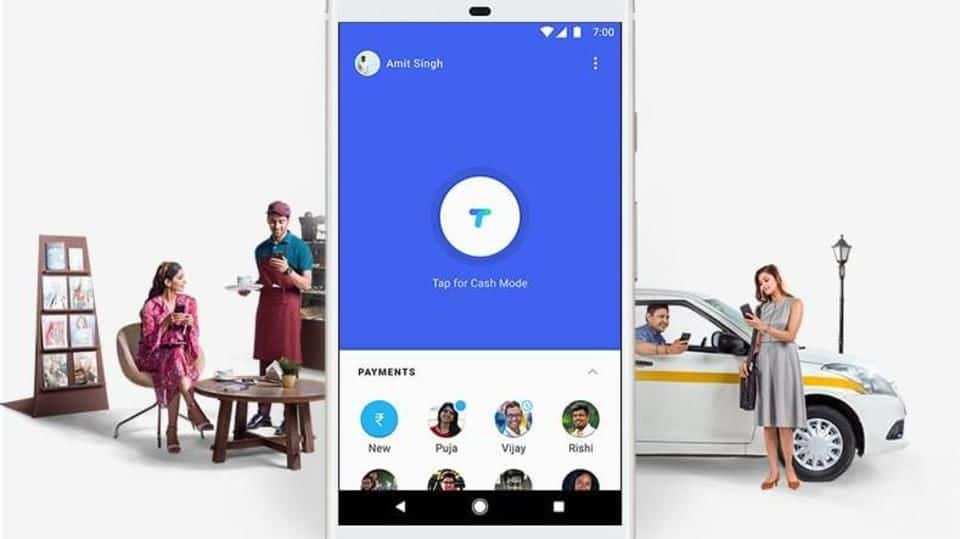 Google is adding a chat feature to its India-exclusive digital payments app Tez. The in-app chat feature will "allow you to send simple messages back and forth to your contacts about the payments you make," Google said. The messaging service, to be gradually rolled out to all Tez users, aims to help people track transactions when they exchange money with their contacts.
Google to directly take on WhatsApp Pay with Tez
The move follows WhatsApp's recently beta-launched WhatsApp Pay feature in India, which allows users to send and receive money through the chat app. With over 200 million WhatsApp users in India, the in-app payment solution can turn out to be a huge game changer in the digital payment market. Notably, WhatsApp Pay is based on the Indian government's Unified Payments Interface (UPI).
WhatsApp can leverage its payments feature with WhatsApp Business
To be completely compatible with India's digital payment ecosystem, both Google Tez and WhatsApp Pay are based on UPI, which merges several bank accounts into a single platform. However, with the recent launch of WhatsApp Business in India, the chat app can truly leverage the multiple use cases of WhatsApp Pay by allowing companies to seamlessly receive payments from customers within the app itself.
Next up in Google Tez's rival list, Paytm
Another leading mobile wallet service in India that Google Tez is looking to compete with is Paytm. Last November, Paytm too rolled out its instant messaging service called Paytm Inbox, to allow users to not only transfer money, shop online and pay bills, but also chat about the same. With over 200 million users, Paytm now plans to introduce gaming services as well.
Google Tez has over 15 million users in India
Tez is a person-to-person payment app which allows users to send and receive money directly to their bank accounts. Launched last year, it claims to have more than 15 million registered users. The app also recently added the ability to pay bills just like Paytm.