Hackers using fears over coronavirus to spread malware, steal data
Hackers using fears over coronavirus to spread malware, steal data
Written by
Shubham Sharma
Feb 04, 2020, 11:32 am
3 min read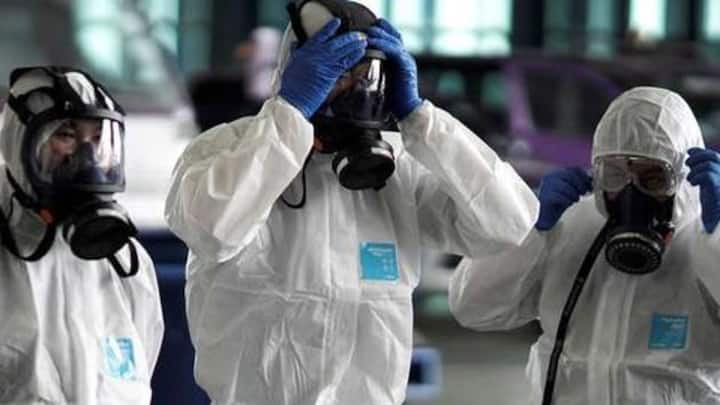 After using late basketball legend Kobe Bryant's wallpaper to make money, hackers are now exploiting the deadly outbreak of coronavirus to spread malware. They are sending a series of scary emails related to the spread of the never-seen-before virus and tricking people into downloading a malicious program capable of stealing data and carrying out dangerous attacks. Here's all you need to know about it.
Phishing attacks with coronavirus outbreak emails
While it is easy to identify phishing emails, the fear stemming from coronavirus is letting hackers get the best of people. As first reported by IBM X-Force Threat Intelligence, they have been sending emails warning people in Japan about the outbreak of the virus in the country. The mails say the virus is spreading rapidly and provide a malicious attachment with further details.
However, the attachment downloads Emotet malware
When an unsuspecting user worried about coronavirus clicks on the attachment (appearing like a simple Word document), a series of commands are launched on their system. This ultimately infects the person's system with the Emotet malware, which allows hackers to steal confidential information - from photos to videos - from a computer or hold that data hostage with a ransomware program.
Emotet malware has been delivered through other events as well
Before coronavirus, there were cases of Emotet being delivered by way of major events like invitations to Greta Thunberg's demonstrations or to Halloween and Christmas parties. However, "this new approach to delivering Emotet may be significantly more successful, due to the wide impact of the coronavirus," the IBM team said, adding that the method could be used in other countries, languages too.
Other malware also being spread in the same way
Along with Emotet, many other strains of malware have also been detected in documents, videos, and PDFs claiming to provide protection and detection information for coronavirus. However, Kaspersky Lab, which found these malware strains told PCMag that "the current number of infected users is not high enough to comprehensively know about the distribution methods of these files."
So far, coronavirus has claimed over 350 lives
The cyberattack via coronavirus comes as the infection continues to spread around the globe from China. So far, over 17,000 people have been affected by the virus around the globe (3 confirmed in India) while over 360 people have died. You can track the virus outbreak using the map developed by the Center for Systems Science and Engineering at Johns Hopkins.