How to make group FaceTime calls on iPhones, iPads
How to make group FaceTime calls on iPhones, iPads
Written by
Shubham Sharma
Nov 06, 2018, 12:28 am
2 min read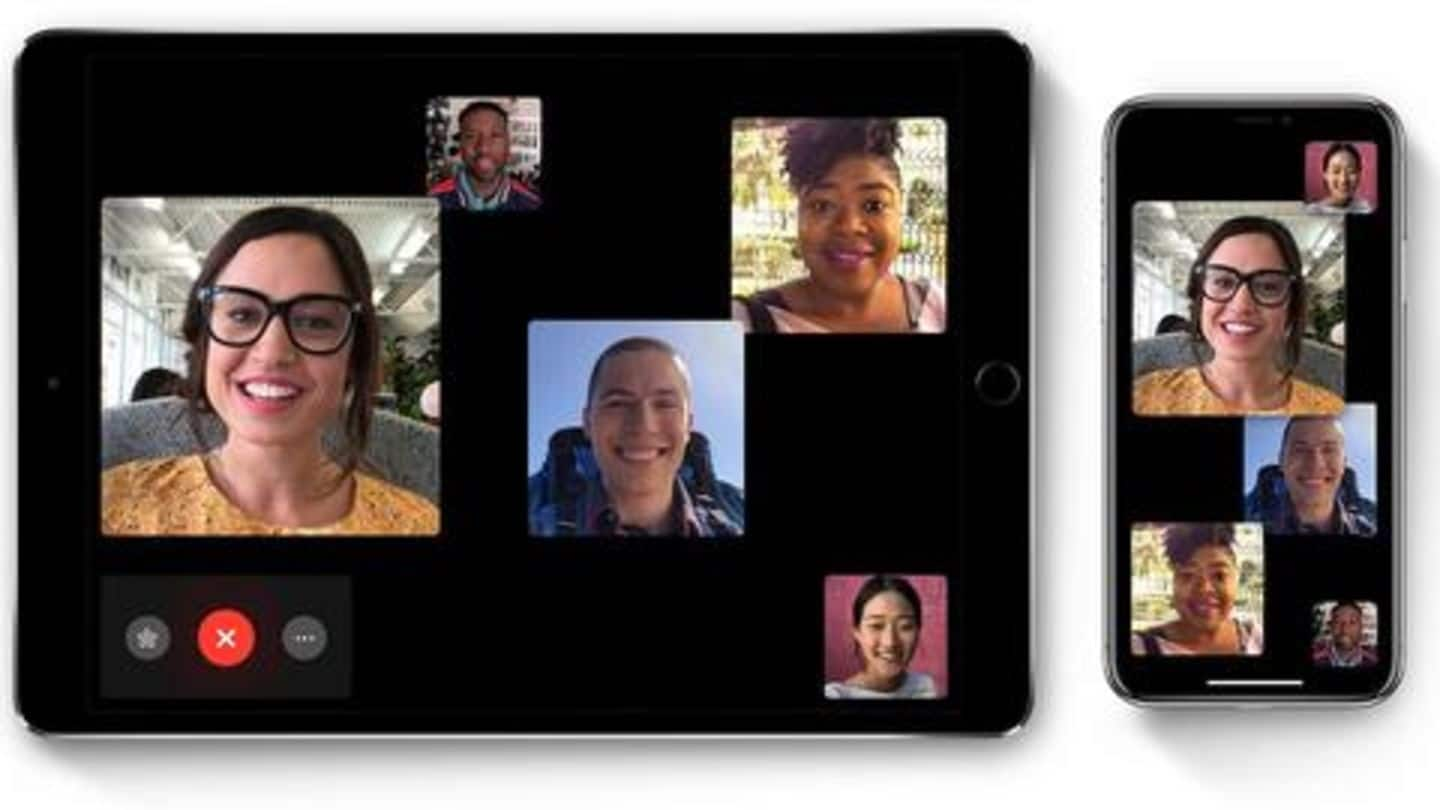 With the release of iOS 12.1, Apple added a long-awaited feature into iPhones and iPads - Group FaceTime. The feature allows users to start group video calls with as many as 32 people and works on nearly all devices running the latest version of the OS. It can be used immediately after updating, and here's a step-by-step guide to use it.
Only newer iPhones, iPads offer full FaceTime functions
Though iOS 12.1 brings group FaceTime support, it is imperative to note that not all devices will get full functions of the feature. Essentially, users with an iPhone 6s or later, iPad Pro or later, iPad Air 2, or iPad Mini 4 will get both audio and video portions of the call. Meanwhile, those with older models will only get the audio portion.
How to start group FaceTime?
Once you have an eligible device, head over to the FaceTime section in its Settings to see if the feature is enabled. Then, open the FaceTime app and click on the '+' icon in the upper right corner. Search and add as many people as you want and click on the audio or video button to start the call.
Alternatively, you can also use iMessage
If you don't want to use the FaceTime app, there's also the option of starting group FaceTime via iMessage. For this, open the iMessage app and tap on any group message thread. On top, you'll see the contact icon showcasing the photos or names of the participants. Just tap on it to get the option for starting a call with everyone in the group.
Then, FaceTime sends requests participants to join
Note that whenever group FaceTime is started via iMessage, the service will send a message asking users to join (like on Facebook Messenger), instead of starting a direct call. You'll be seeing the group call screen, while other participants would get a placeholder in the chat, which shows many people are active on the call with a button to join.
Use Animoji, Memoji, or other effects during call
Once a FaceTime call is active, you can tap on the three-dotted icon and hit the star-shaped button to use Animoji, Memoji (on iPhone X or later) or other filters and effects. Plus, you can also add more people to an active call.