These brands to launch flagship phones with Snapdragon 865 chipset
These brands to launch flagship phones with Snapdragon 865 chipset
Dec 04, 2019, 07:04 pm
2 min read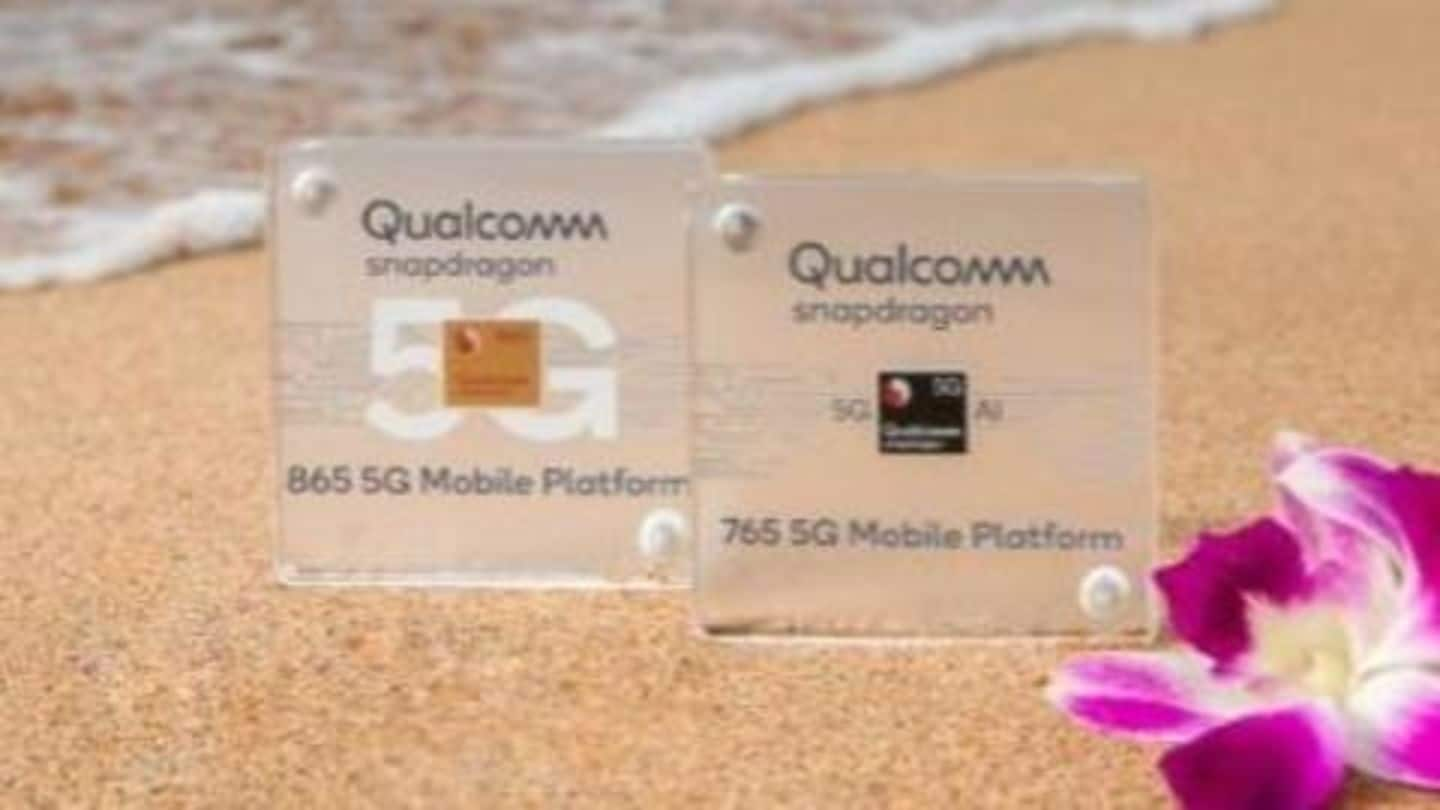 At its ongoing annual summit in Hawaii, tech giant Qualcomm has unveiled two new mobile processors. The Snapdragon 865 has been announced as the successor to the flagship 855 SoC while the Snapdragon 765/765G is a new chipset with integrated support for 5G. Now, some of the major smartphone brands have announced they would soon launch their phones with the flagship chipset. Here's more.
Firstly, what's new in the latest Snapdragon chips?
The Snapdragon 865 is said to offer improved AI performance and up to a 25% increase in graphics capabilities. It will have a new AI engine that can perform 15 trillion operations per second, which is almost double than Snapdragon 855's. The chipset will also support shooting 8K video at 30fps and decoding 8K video at 60fps.
The 765 and 765G will support HDR10 4K video recording
Meanwhile, the Snapdragon 765 and 765G (with 5G compatibility) will enable HDR10 4K video recording and support up to 192MP camera sensors. However, other performance-related details about these mid-range processors remain scarce as of now.
Realme will be first to launch phones with these chipsets
Notably, in a Weibo post, Realme's Chief Marketing Officer, Xu Qi Chase, has said that "Realme will be the first to carry 865 and 765G" (translated text). The company is yet to reveal the name of these handsets. Xiaomi has also confirmed that it will launch Mi 10 with the flagship Snapdragon 865 in Q1 in 2020 while OPPO has also announced similar plans.
Other brand have also confirmed to launch new flagship phones
Separately, the gaming wing of Nubia, Red Magic, has confirmed to launch a new smartphone with the Snapdragon 865 processor. Similarly, Meizu and Motorola have also announced to adopt new chips for their phones. Notably, Juho Sarvikas, chief product officer at HMD Global, has confirmed the arrival of a Nokia 5G phone with Snapdragon 765G, PureDisplay tech, and ZEISS camera optics.