Free Fire MAX codes for January 22: How to redeem
Free Fire MAX codes for January 22: How to redeem
Jan 22, 2023, 10:32 am
3 min read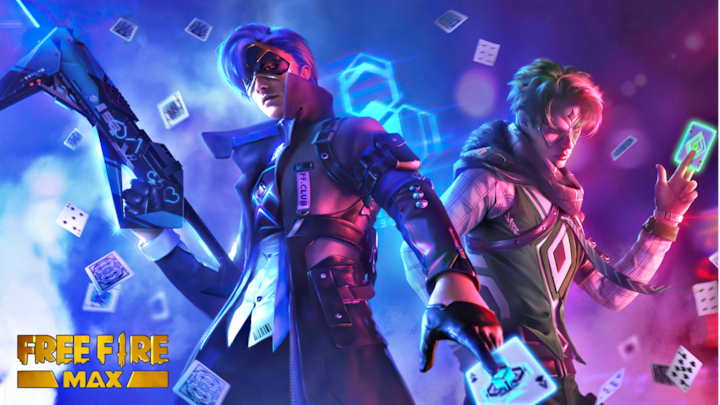 Garena introduced Free Fire MAX with aesthetic upgrades in September 2021. The game quickly gained a lot of traction among Android users, becoming very well-liked. Additionally, its download count on Google Play Store has recently surpassed the 100 million mark. As a token of appreciation, the creators now offer 12-digit redeemable codes, that allow players to grab in-game items for free.
Why does this story matter?
Playing a battle royale game with friends is exciting, and Free Fire MAX's rewards redemption scheme makes it even more fun.
Each day, the game's creators release redeemable codes, that grant players free access to a variety of in-game items.
The redeemable codes are often helpful to individuals who do not want to shell out their money on in-game goods.
Redeemable codes can only be accessed once per player
To redeem the codes in Free Fire MAX, there are a few guidelines that must be followed. Once generated, the 12-digit redeemable codes must be accessed within a duration of 12 to 18 hours. They can only be redeemed via the official rewards redemption website. Although users can claim multiple codes, each code can be accessed by them just once.
You can avail multiple rewards using the codes
The Free Fire MAX codes can help you expand your inventory. They open the doors to a range of in-game collectibles, which can help during combat. The list of items includes reward points, diamonds, gloo walls, costume sets, skins, in-game weapons, royale vouchers, and more.
Check out the codes for January 22
Here are the codes for today i.e. January 22. Use them to collect in-game goodies. FFCM-CPSJ-99S3, XZJZ-E25W-EFJJ, V427-K98R-UCHZ, MCPW-2D1U-3XA3. FFAC-2YXE-6RF2, FFCM-CPSB-N9CU, FFBB-CVQZ-4MWA, BR43-FMAP-YEZZ. NPYF-ATT3-HGSQ, FFCM-CPSG-C9XZ, MCPW-2D2W-KWF2, ZZZ7-6NT3-PDSH. FFCM-CPSE-N5MX, HNC9-5435-FAGJ, 6KWM-FJVM-QQYG, MCPW-3D28-VZD6. EYH2-W3XK-8UPG, UVX9-PYZV-54AC, Y9H8-7GY6-FT8D, FQX1-FT2Q-S3WS. GEF8-B4N5-M6YK, OB98-7FD6-E5TR, AD2Q-FG8I-H3EI, ET5W-G345-T6YH. RGY1-TG4F-VBE4, G5B6-NY3M-KU8H, DCV3-BH4E-JRFI, JI56-Y9HI-8UBJ. FY87-HYBT-VGFC, VXSB-EN4K-56I9, Y8H7-B6V5-C4XS, BG4N-EJ4K-5L6O. FJK8-SL6W-Q203, 9ER8-FG7H-BYU4, JVK9-DS2W-QJ2U, Y54E-RF3G-BE4E. JON9-8B7V-FY6D, F6C5-X4SA-3QWE, 2DF3-GHRT-UG76, 5FD4-SQED-2FV3. B4J5-TIY8-H765, F4G5-TYH9-KJU7, 4VRB-5TJK-GY6H, DR8S-F2VB-N4J5. KTIY-8H76-B8V5, CDRS-F5EV-456I, FH3R-NF1B-VD8S, A52E-Q12Q-6E3D.
What are the steps to redeem the codes?
Visit Free Fire MAX's official rewards redemption page at (https://reward.ff.garena.com/en). Log in to your account using your Google, Facebook, Twitter, Apple ID, Huawei, or VK credentials. Now, enter a 12-digit code into the text field, and click on "Confirm," followed by "Ok." After each successful redemption, you will be offered a reward, which can be collected from the game's mail section.