Elon Musk's Twitter to get fewer advertisements, ad-free subscription plan
Elon Musk's Twitter to get fewer advertisements, ad-free subscription plan
Jan 22, 2023, 10:16 am
3 min read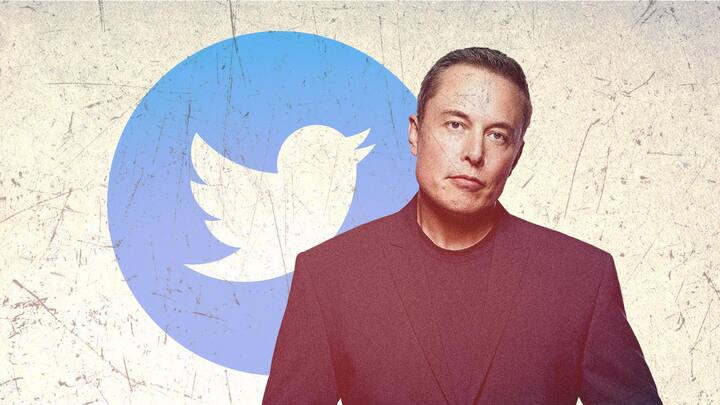 In a series of tweets, Twitter CEO Elon Musk claimed that the microblogging platform will show fewer advertisements to Twitter Blue subscribers in the coming weeks. Musk also said that there would be a tier with absolutely no ads. However, it would be priced higher than the existing plans. To note, Twitter has relied on targeted advertisements for revenue generation so far.
Why does this story matter?
Ever since Twitter's acquisition by Musk, the company's earnings have been in a free fall.
Advertisers are leaving the platform left and right, forcing the firm to rely on the user base for revenue generation.
To this end, the Twitter Blue subscription service, which verified users for a fee, was introduced. Now, an ad-free experience will surely prompt more users to sign up.
Here's what Musk had to say about ad-free plans
Also, there will be a higher priced subscription that allows zero ads

— Elon Musk (@elonmusk) January 21, 2023
Where is Twitter Blue available?
Twitter is currently available in six countries, including Australia, Canada, Japan, New Zealand, the UK, and the US. In the US, the subscription service costs $11 (around Rs. 891) a month for Android and iOS users. Meanwhile, web users can avail the service for $8 (roughly Rs. 648) a month or $84 (approximately Rs. 6,800) on a yearly basis.
Twitter will soon recommend tweets from across the world
Musk has announced that in the coming months, Twitter will translate and recommend "amazing" tweets from people "belonging to other cultures" and living in other countries. These will probably be the most popular ones. Also, the next Twitter update will remember whether the user was on For You (recommended), or Following settings. It will not switch them back to recommended tweets.
It is now easier to bookmark tweets
The process of bookmarking tweets for iOS users has become simpler. They can simply click on the bookmark button present under the expanded tweet details to do the needful. Notably, bookmarks are private. There is no need to tap to share and save anymore. The process was cumbersome and many users used the 'Like' button as a substitute for bookmarking.
Users can create a list of accounts to follow
Twitter has also introduced pinned lists for an improved user experience. To create a list, head to your profile page and tap on the list icon. Now, create a list of the accounts you want to follow. Finally, press the pin button. You will now be able to swipe left and right between three sections, namely For You, Following, and Lists.