Renault partners with Marvel, launches superhero-themed car
Renault partners with Marvel, launches superhero-themed car
Written by
Bhavika Bhuwalka
Feb 06, 2018, 12:05 am
2 min read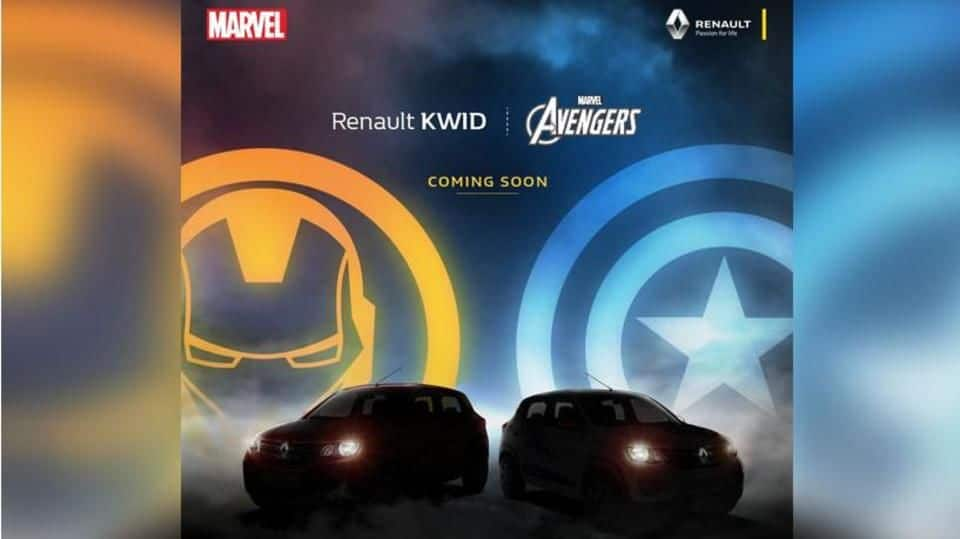 Renault India has launched its new Kwid Super Hero Edition in association with Marvel Comics, ahead of the upcoming Auto Expo 2018. The limited-edition car comes in two themes, based on Marvel superheroes Iron Man and Captain America. Priced at Rs. 4.34 lakh, the car can be booked exclusively at Renault's brand store on Amazon for Rs. 9,999.
The car features elements based on Iron Man, Captain America
The edition inspired by Captain America comes in a white shade with his shield and suit theme, while the edition inspired by Iron Man comes in a red shade with the superhero's Arc Reactor and armor theme. Further, the 'Invincible' insignia is featured on the Iron Man-inspired edition and the 'Super Soldier' insignia on the Captain America-inspired edition.
The limited-edition car features 7-inch touchscreen controller, digital instrument cluster
The stylish superhero car also boasts of features like a 7-inch touchscreen MediaNAV system, digital instrument cluster, radio speed dependent volume control, and pro-sense seat belt pretensioners with load limiters. With a 1.0-litre petrol engine, the car comes with both manual and automatic transmission options. It'll start getting delivered from April 2018, in line with the release of the Marvel movie 'Avengers: Infinity War.'
The car is exceeding consumer expectation through innovation: Renault
Sumit Sawhney, Country CEO and Managing Director of Renault India Operations, said, "Through this [car], our consumer centric approach takes the next step by exceeding customer expectations through innovation, design, and quality."
Renault has launched special editions of Kwid earlier also
Ever since the Kwid's launch in 2015, it has been unarguably a best-seller for Renault. The company too has rightly marketed the car by rolling out several special limited edition models in the past like the Kwid Climber, the Kwid Second Anniversary Edition, and the Kwid Live For More Edition. Notably, there is no mechanical change in the Kwid Super Hero Edition whatsoever.