Soon, Tesla cars will start talking to pedestrians: Here's how
Soon, Tesla cars will start talking to pedestrians: Here's how
Written by
Shubham Sharma
Jan 13, 2020, 08:01 pm
2 min read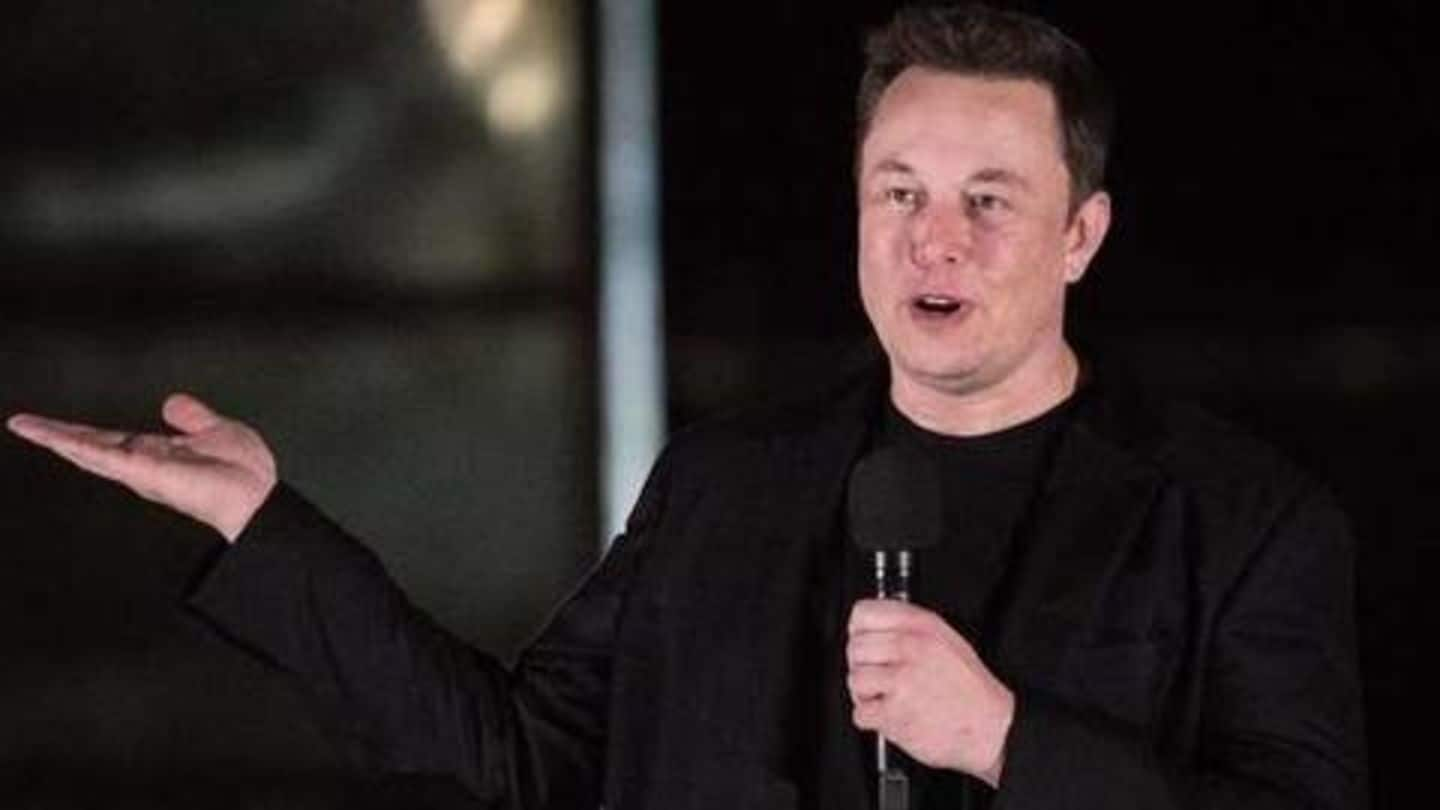 Elon Musk is never boring. Delusional, may be. But never boring. This time around, he has planned something truly amazing for cars made by Tesla, his EV company. The billionaire, who recently hosted the launch of half-baked Tesla Cybertruck, has announced that Tesla cars would soon get the ability to talk to people moving on the road. Wondering how? Read on.
Feature to talk to pedestrians
In a recent tweet, Musk teased that Tesla cars would soon get a feature that lets the vehicles 'talk' to nearby pedestrians. The co-founder of the company didn't share details about the capability, but it is presumed that the option would work via low-speed noisemakers, which have been mandated by the EU and US to alert pedestrians about incoming near-silent EVs.
To make things a bit more fun, Musk also shared a video demonstrating the capability. That clip showed a Tesla Model 3 rolling past on the street and saying "Well don't just stand there staring, hop in."
Many details still remain unclear
Now, while the idea of 'talking cars' sounds interesting, it isn't clear if the driver of the vehicle would be able to relay a custom message to pedestrians or they'd just get an option to play an automated message pre-fed into the car. Either way, one thing is clear: this would come handy in alerting inattentive pedestrians, without honking or opening windows.
Hopefully, Tesla cars would also get other sounds
In the same thread, Musk also implied that Tesla would also be able to produce 'fart' sounds. This is the second time he has teased the idea of fart sounds in the last few months; the first one came back in October when he had teased about custom sounds for Tesla cars. He had also teased goat bleats and coconut sounds in that post.
The feature is undoubtedly interesting, but there is no telling if it will come to new Tesla cars or on older ones too. Musk's tweets from October indicate that the capability is coming 'soon,' but we can't be sure about that. The feature hasn't landed yet. Plus, Musk has a habit of giving over ambitious deadlines.