Soon, your Tesla could honk with fart, goat sounds
Soon, your Tesla could honk with fart, goat sounds
Written by
Shubham Sharma
Oct 07, 2019, 02:40 pm
2 min read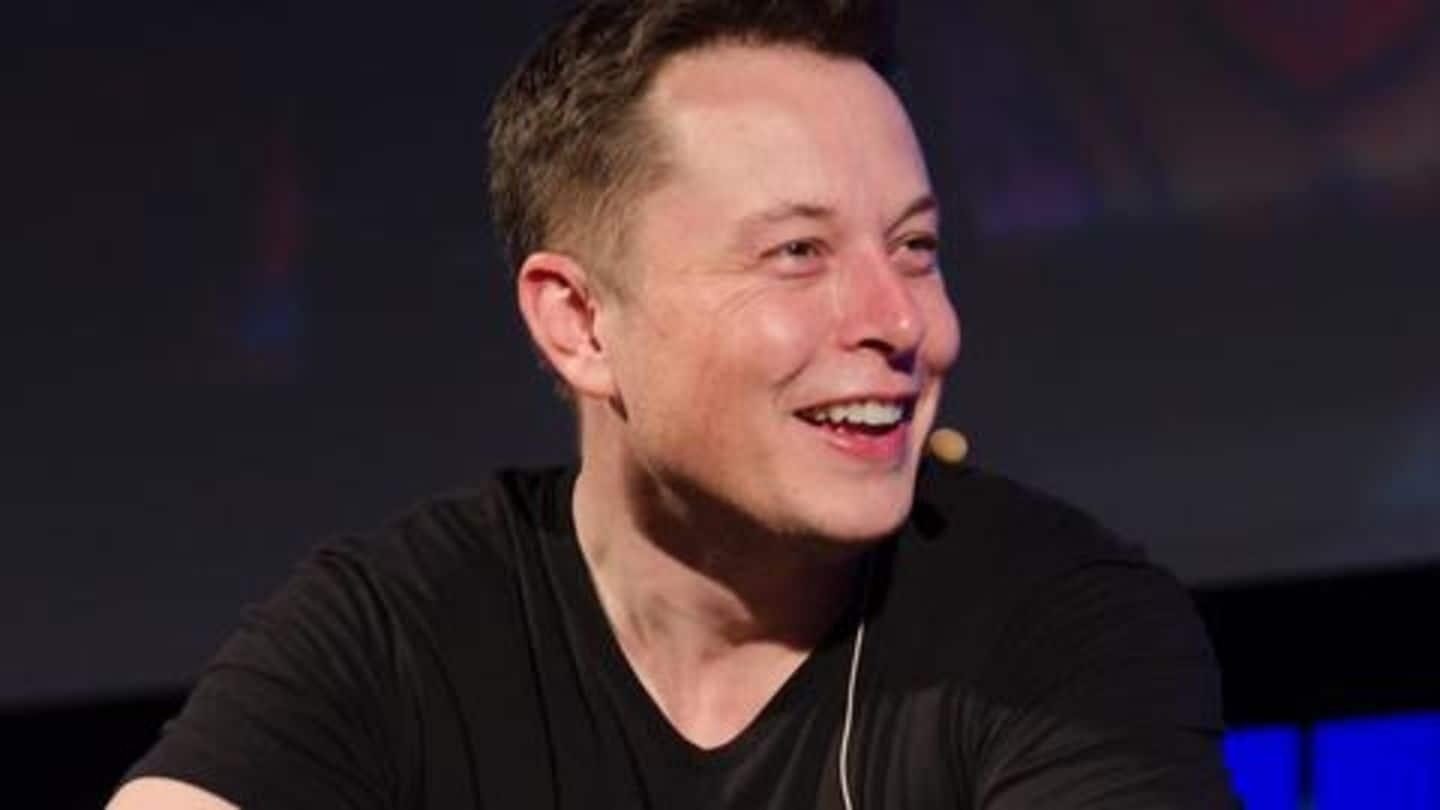 After integrating support for Netflix, Spotify, and YouTube, Tesla cars will get the ability to 'fart'. Yes, we know that sounds weird, but Elon Musk, the CEO of the company, has announced that their electric vehicles will soon get a feature that will let Tesla owners honk with the sound of a fart or a goat. Here's all you need to know about it.
Ability to customize horns and movement sounds
In a recent tweet, Musk confirmed that Tesla is working to introduce the ability to customize horn and low-speed movement sounds (noisemakers) into its vehicles. The feature will let the owners pick from a pre-defined list of audio to choose how their vehicle's horn and movement would sound like. Notably, the billionaire even teased some of the sounds that the cars would get.
Sounds coming to your Tesla
Though Musk has not given a full list of planned sounds, his tweets indicate that goat bleat, farts, and coconuts are on the way. To note, the coconut sound appears to be a direct reference to the coconut horse clops from Monty Python and the Holy Grail, which happens to be one of Musk's favorite comedy movies.
Custom sound upload also in consideration
In addition to this, Musk also claimed he would consider adding the option to upload custom sounds for horns. However, as of now, the decision on this is not confirmed because of the possibility of abuse. Basically, some people can use the feature to upload abusive language into the horn of their Tesla cars.
The feature is undoubtedly interesting, but there is no word on when it will be released to Tesla owners in the US and other parts of the world. Musk's tweets indicated that the capability is coming 'soon,' but the timeline remains unclear. To recall, just last week, the company introduced the ability to stream Netflix and YouTube with Software Version 10.0 for its cars.