#TechBytes: Six foldable phones we will see in coming months
#TechBytes: Six foldable phones we will see in coming months
Written by
Shubham Sharma
Jan 26, 2019, 08:18 pm
3 min read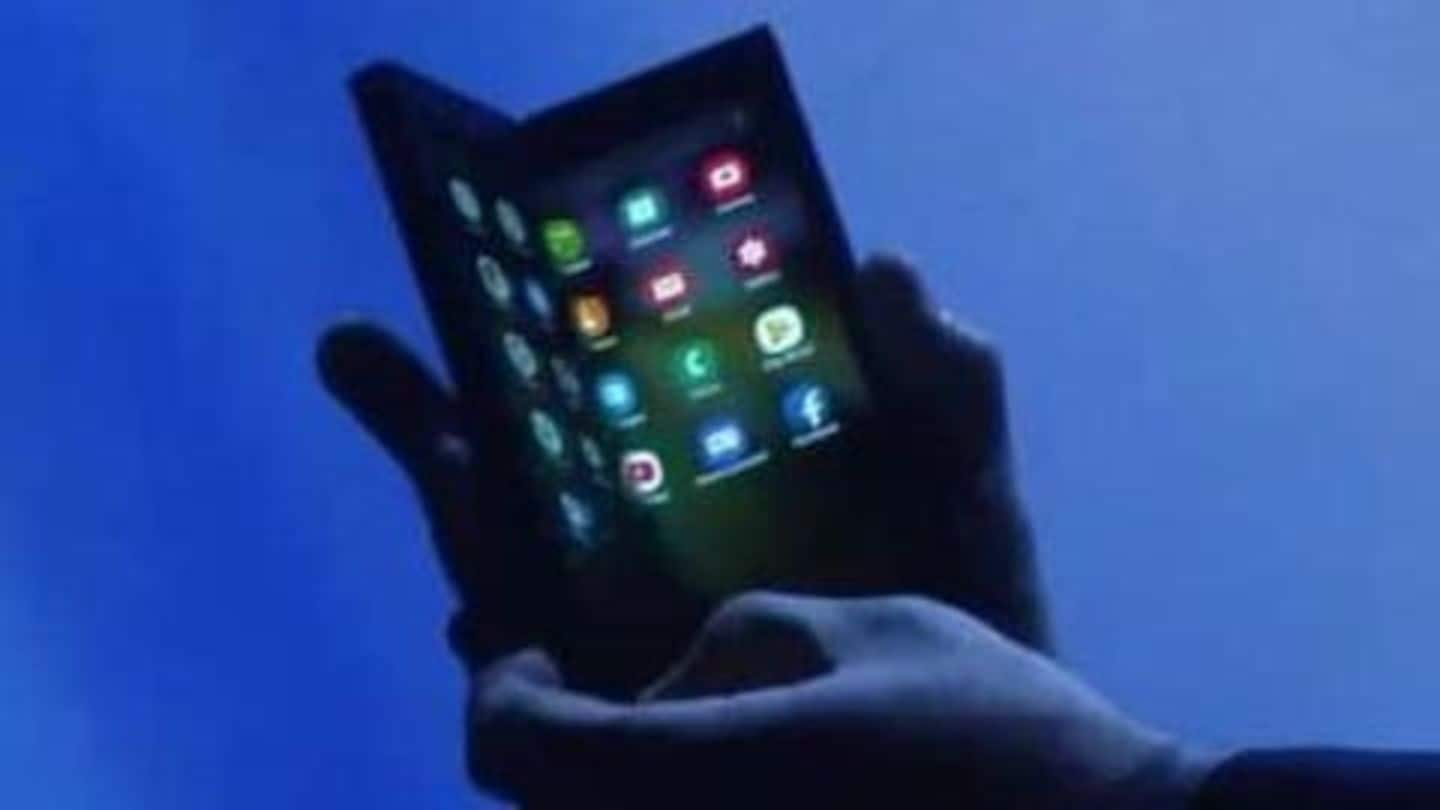 After battling it out with notches and bezels, smartphone makers are finally headed towards devices that would have foldable screens, aka 'foldables'. A few years ago, phones like this were only a concept, but now, most tech giants (from Samsung to OPPO) appear to be inching closer to their own avatar of a foldable phone. Here are some foldables we might see this year.
Foldables are bound to happen
Prior to 2018, the idea of foldables floated just as a possibility. However, last year, we witnessed a number of changes that drove leading players into the game. For one, California based company Royole unveiled the world's first foldable phone; then Samsung gave a glimpse of its own foldable device. Notably, Google also jumped onto the bandwagon by announcing Android support for foldables.
Samsung's foldable phone, rumored to be called Galaxy F, is one of the most anticipated smartphones of the year. The device was showcased last year at Samsung's developer conference but was packed in a case to protect 'design elements'. It reportedly carries a massive 7.3-inch display, which folds like a book to trigger a 4.6-inch external screen - for a smartphone-like experience.
Possible Galaxy F specifications
Galaxy F is expected to come with a triple camera setup, Qualcomm Snapdragon 855 or Exynos 9810 chipset, 8GB RAM, 128GB storage and 6,000mAh battery. This phone will probably run Google's foldable-optimized version of Android and launch on February 20.
Xiaomi's dual-folding phone
Along with Samsung, Chinese giant Xiaomi is also working on a foldable phone The device is yet to be unveiled officially, but we have already seen its futuristic dual-folding mechanism. Basically, its sides can be folded backward to change the form factor of a tablet into that of a compact phone with thin top and bottom bezels and curved glass edges.
What would come with Xiaomi's foldable phone?
Xiaomi's foldable, likely to be called Mi Dual Flex and Mi MIX Flex, is still a prototype. Its internals have not been revealed, but Xiaomi has already adapted MIUI for the device, something that suggests we may see it pretty soon, maybe at MWC 2019.
Further, Motorola is said to be reviving its iconic RAZR in a foldable avatar. Back in 2004, the RAZR brand drove huge sales for the company, and now, reports have indicated Lenovo wants to build on that popularity by launching a $1500 foldable RAZR. There's no official word on its specs, but patent filings suggest its display might fold vertically like a flip phone.
RAZR might also come in February
As per the Wall Street Journal, Motorola's RAZR foldable phone might also be launched in February. However, the details are yet to be finalized and the launch of the phone could be pushed ahead.
Just like Samsung, LG is another big contender in the game of foldable phones. The company, which has mastered the art of rollable displays, has already confirmed that it's working on a foldable device. However, apart from a few patents revealing different folding mechanisms and trademarks of names like Flex, Foldi, and Duplex, not much has been revealed about the device in question.
Foldables from OPPO and Huawei
Even OPPO and Huawei have confirmed plans of launching their own foldable phones. There's no word on what OPPO's phone would look like, but the one from Huawei is expected to have two displays, like Samsung, along with 5G capabilities. Detailed specs are not out, but they both are expected to be unveiled sometime in the first half of 2019.