BCCI Central Contracts: Dhawan, Bhuvi dropped from the highest category
BCCI Central Contracts: Dhawan, Bhuvi dropped from the highest category
Mar 08, 2019, 12:57 pm
3 min read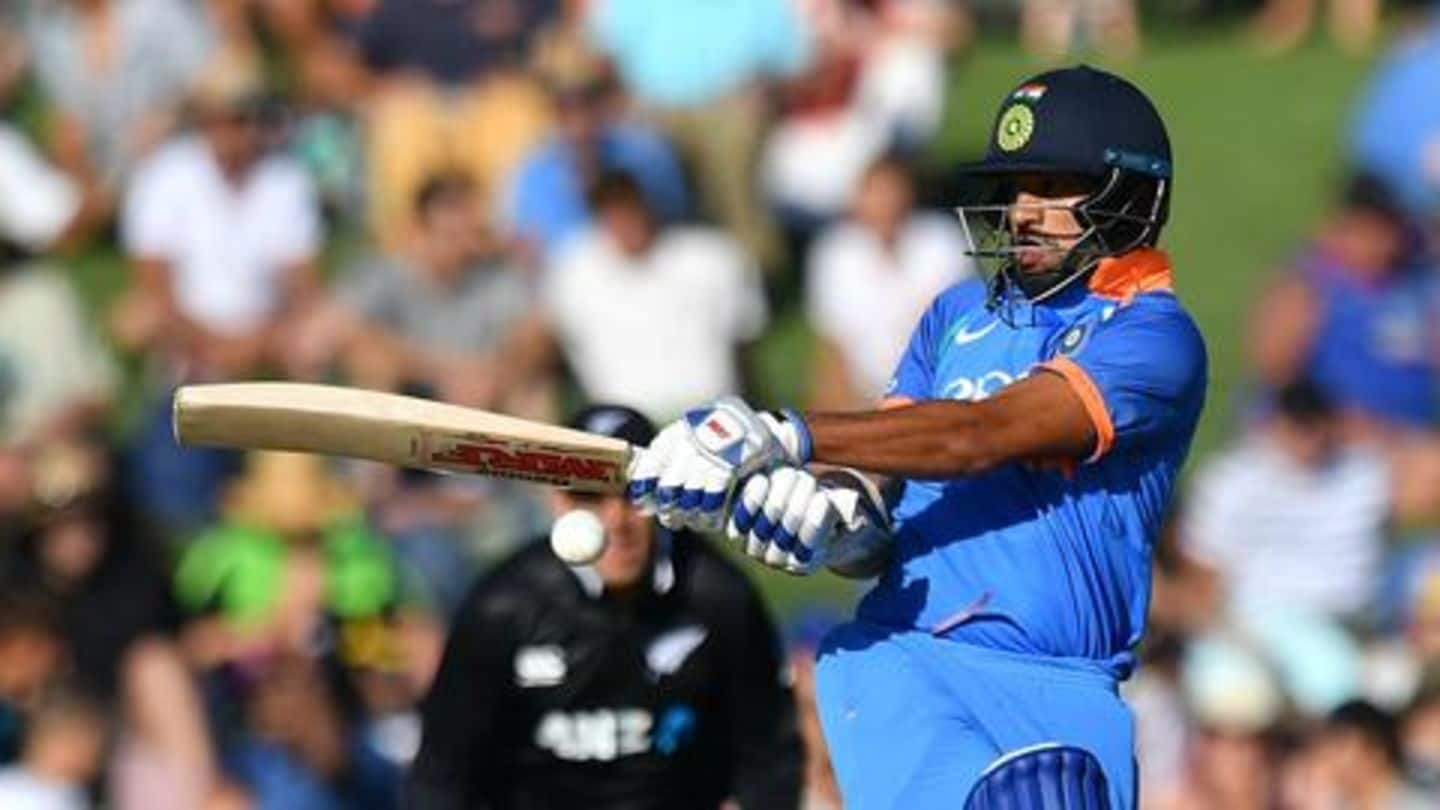 The BCCI has announced the Annual Player Contracts for the period from October 2018 to September 2019. In this list, there are only three players in the A+ category. Interestingly, veterans Shikhar Dhawan and Bhuvneshwar Kumar were dropped from the top tier. However, wicket-keeper batsman Rishabh Pant and wrist-spinner Kuldeep Yadav have been offered lucrative contracts, as they were placed in the A category.
Dhawan and Bhuvi demoted to A category
Dhawan is no more an integral part of the Test squad and his demotion to A category doesn't come as a surprise. Meanwhile, Bhuvneshwar continues to play all the three formats, but in recent tours, he has only been warming the bench. This could be the reason for his demotion. However, the two players remain key for the upcoming ICC World Cup.
Pant and Kuldeep get A category contracts
Rishabh Pant broke into the Test scene in 2018 and since then he has cemented his place in the side. Pant has made the most of his chances and the BCCI sees him as one of the future prospects, across the formats. That's why he jumped directly into the A category. Meanwhile, Kuldeep has been a consistent performer and had a productive 2018 season.
Here are the players in the A category
Here is a look at the players named in the Grade A category- Ravichandran Ashwin, Ravindra Jadeja, Bhuvneshwar Kumar, Cheteshwar Pujara, Ajinkya Rahane, Mahendra Singh Dhoni, Shikhar Dhawan, Mohammed Shami, Ishant Sharma, Kuldeep Yadav and Rishabh Pant. These players will get Rs. 5 crore.
Kohli, Bumrah and Rohit retain their positions
India cricket team captain Virat Kohli, his deputy Rohit Sharma and fast bowler Jasprit Bumrah are the only three players in the A+ category. These three players will receive a sum of Rs. 7 crore. Notably, these three have been India's top performers and helped the side win several tournaments. Bumrah's rise in Test cricket has been a positive aspect for India.
Here are the players in the B and C category
Grade B category sees the likes of KL Rahul, Umesh Yadav, Yuzvendra Chahal and Hardik Pandya claim the places. They will fetch Rs. 3 crore each. Grade C category comprises of Kedar Jadhav, Dinesh Karthik, Ambati Rayudu, Manish Pandey, Hanuma Vihari, Khaleel Ahmed and Wriddhiman Saha. These players will receive Rs. 1 crore each.
What changed in the A category?
There were seven players in the A category last year. Six players have retained their spots in that list. Murali Vijay has been dropped altogether from the central contracts after a dismal run. This year we see 11 players in total in the A category. Mohammed Shami and Ishant Sharma were the gainers after an excellent 2018 in Test cricket.
What changed in the B and C category?
In B category, we had eight players last year. This has been trimmed to four. Ishant, Shami and Kuldeep were all promoted. Dinesh Karthik was dropped to C category. C category sees many changes this time. The likes of Suresh Raina, Axar Patel, Karun Nair, Parthiv Patel, Jayant Yadav have all been dropped altogether. Ambati Rayudu, Hanuma Vihari and Khaleel Ahmed are new entrants.