Australia's Steve Smith likely to miss Cricket World Cup
Australia's Steve Smith likely to miss Cricket World Cup
Feb 05, 2019, 10:38 pm
2 min read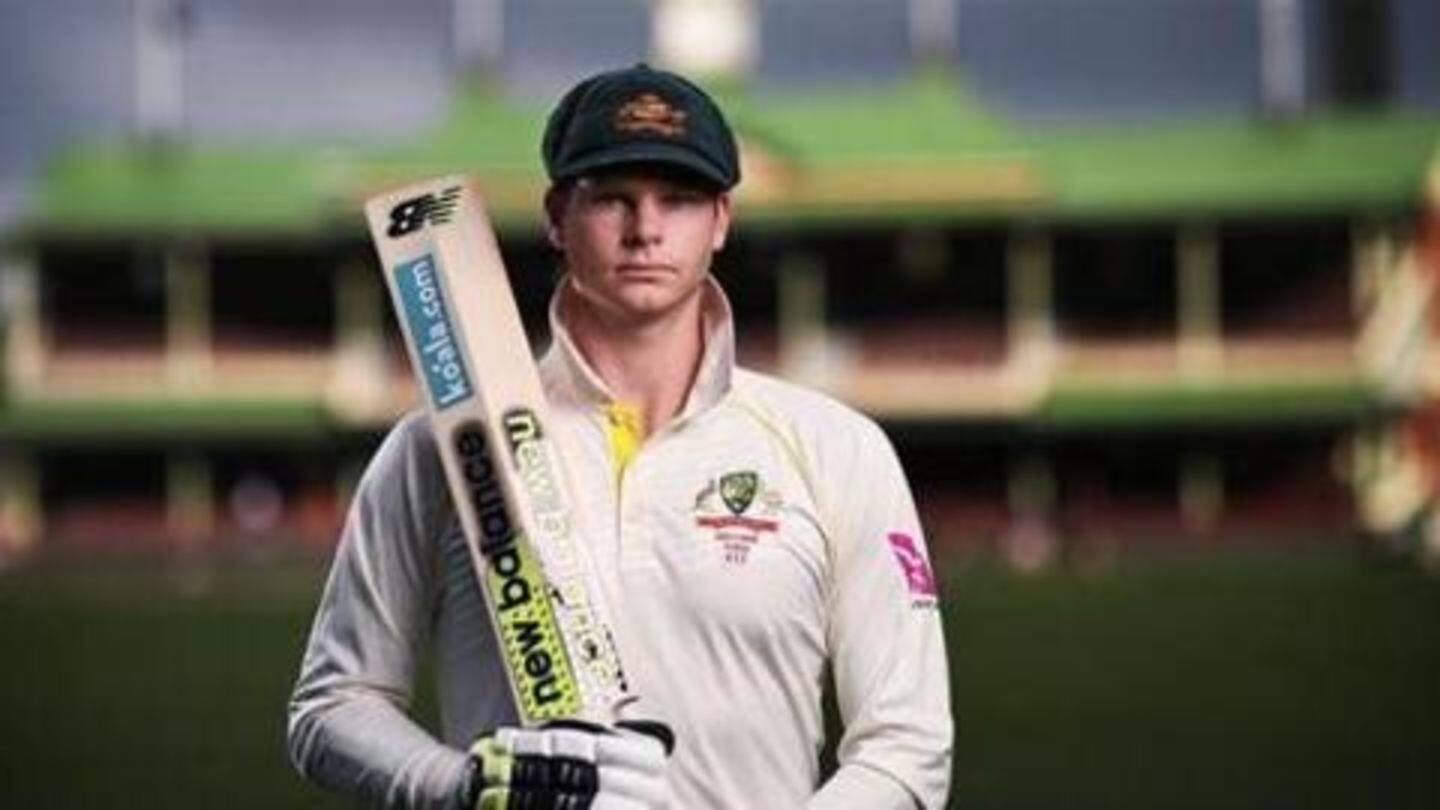 Australian star cricketer Steve Smith, who is currently recovering after undergoing an elbow surgery last month, may not return to to the international fold in time for the ICC World Cup 2019. The Aussie cricketer had to return to Australia midway from the Bangladesh Premier League (BPL) after playing just two matches. Smith's return for Australia could be delayed now. Here are the details.
The situation of Smith at the moment
The Aussie star underwent a surgery to repair a ligament in his right elbow last month. He is currently wearing a brace and will be undergoing extensive rehabilitation program once it gets removed. Smith will miss the upcoming Pakistan Super League (PSL) and the Indian Premier League (IPL) 2019 season as well. And now, Smith's World Cup participation is also in doubt.
Cricket Australia not to rush Smith's return
According to a report in ESPN, Smith is likely to miss the World Cup starting from May 30 onwards in England and Wales. Cricket Australia wants to plan the player's comeback keeping a longer term strategy in mind. The board will not push him to recover fast in order to participate in the World Cup.
CA has made the right call regarding Smith: Our take
Cricket Australia (CA) has taken a vital decision in terms of not rushing Smith. The larger picture here is the crucial Ashes in England and the Aussies will want to win the same. A 100% fit Smith will enhance their chances even further.
Smith's 12-month ban set to be over in March end
Earlier, the CA had stated that Smith will be in the reckoning for the national team, if he performs well in the BPL and IPL. His 12-month ban from international cricket is set to be over in March end. Smith was banned last year for his involvement in a ball-tampering scandal in the Test series against South Africa.
Warner to return to fold soon
David Warner, meanwhile, looks set to return after recovering from a minor elbow surgery. He could be a part of the ODI squad against Pakistan and could play two matches once his ban ends on March 29. He will then feature in the IPL.