Cricket: 5 infamous ball-tampering incidents
Cricket: 5 infamous ball-tampering incidents
Jun 19, 2018, 12:30 am
2 min read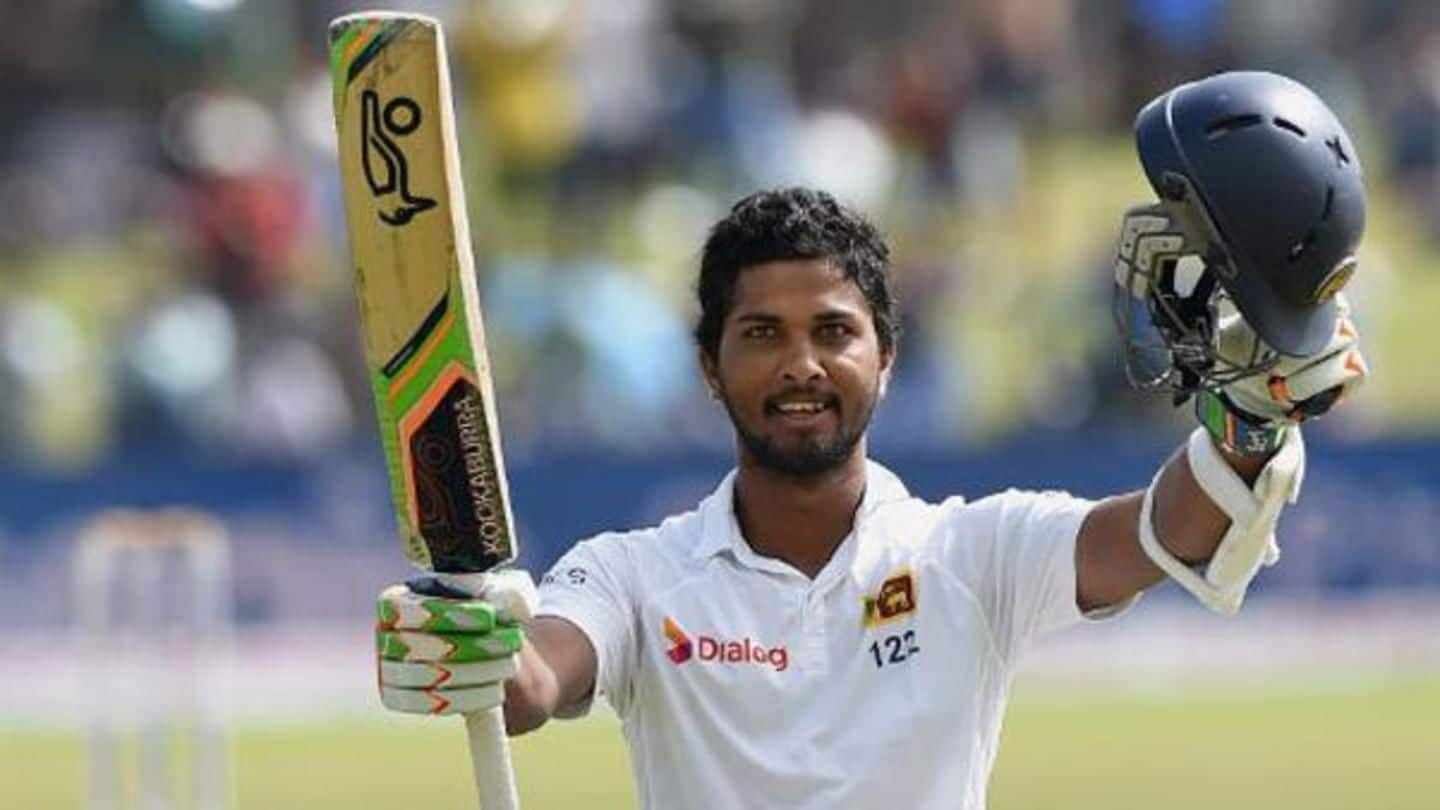 Sri Lanka Test captain Dinesh Chandimal is the latest cricketer to be embroiled in a ball-tampering controversy. SL skipper was found guilty of a Level 2 offense by the match referees in the second Test match against West Indies. As Chandimal prepares to face his sanctions, we take a look at some of the infamous ball-tampering scandals that rocked cricket.
Michael Atherton vs South Africa
Former England captain Michael Atherton was caught in a midst of a ball-tampering row when TV footage showed him rubbing dirt on to the ball. The incident occurred in 1994 during the Test match against South Africa at the Lord's Cricket Ground. Mike Atherton denied the charges but he was fined £2,000 for this act.
Sachin Tendulkar vs South Africa
The 'God of Cricket' Sachin Tendulkar was dragged into a ball-tampering controversy during second Test against South Africa in 2001. He was handed a one-match suspension after match referee Denness alleged that Tendulkar was working on the seam of the ball. This ban triggered a major furore in India. The protests forced the ICC to declare the third Test of the series unofficial.
Shahid Afridi vs Australia
The Pakistan players have been involved in several ball tampering incidents. However, the most brazen incident occurred in 2010 during Pakistan's tour of Australia. Former Pakistan captain Shahid Afridi was caught on TV cameras chewing the ball on a couple of occasions. Afridi later admitted to the crime and he was banned for two T20s by the ICC.
Faf du Plessis vs Pakistan and Australia
South African skipper Faf du Plessis has been pulled up twice for ball tampering. In 2013, he was caught rubbing the ball on the zipper of his trousers in a Test against Pakistan. Three years later, in 2016, Faf landed himself in trouble yet again, when he was found using the 'sweet' saliva, from a mint, to alter the condition of the ball.
Smith, Warner & Bancroft vs South Africa
Australia captain Steve Smith, vice-captain David Warner and batsman Cameron Bancroft were handed lengthy bans by Cricket Australia after Bancroft was found using a piece of sandpaper to roughen up the ball. The incident occurred during the Test match against South Africa in Newlands. Smith and Warner were banned for 12 months while Bancroft got suspended for 9 months.