Women's cricket: Powar's term as coach of Indian eves ends
Women's cricket: Powar's term as coach of Indian eves ends
Dec 01, 2018, 01:40 pm
3 min read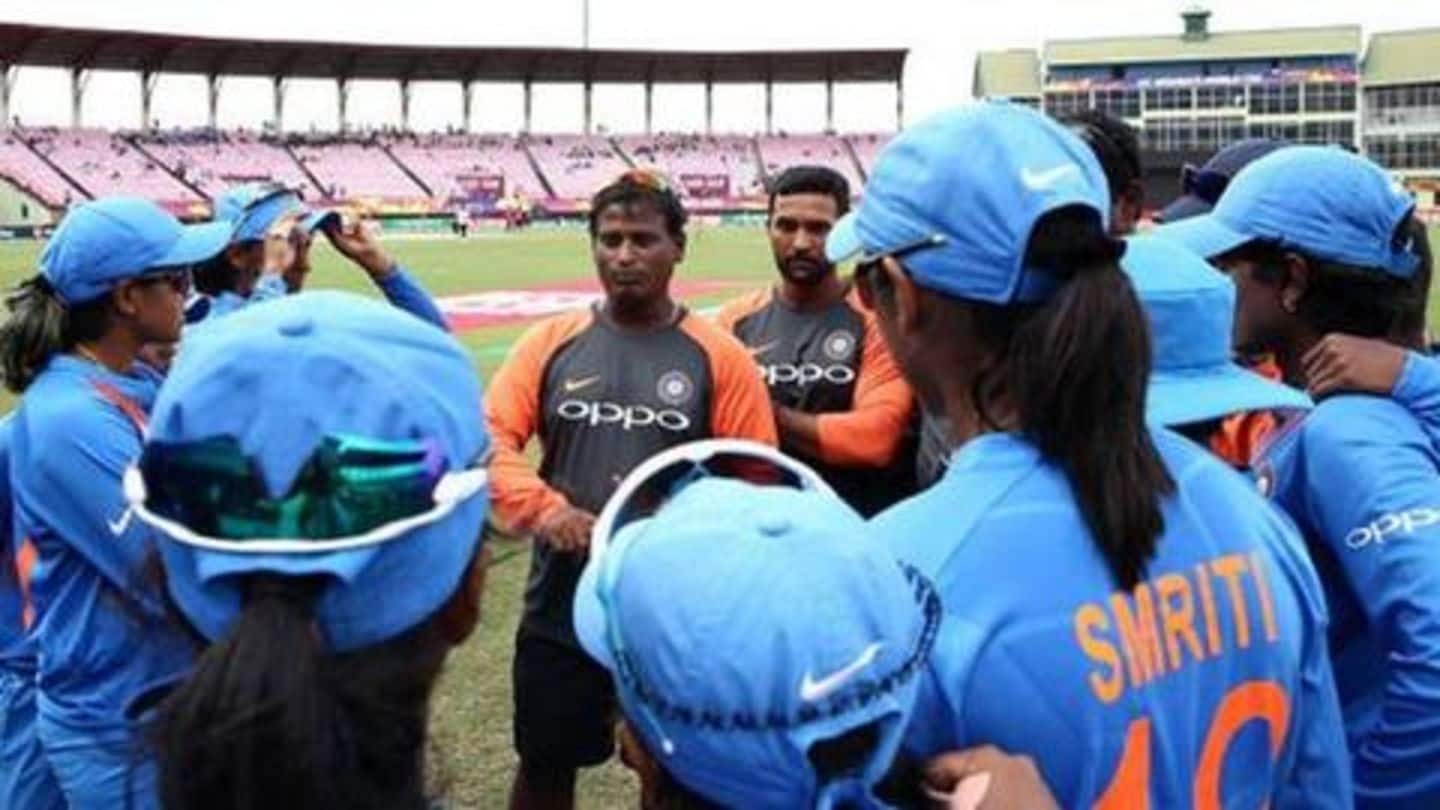 Ramesh Powar would have wanted to become the permanent coach of the Indian women's cricket team after being selected as the interim boss, back in August. Things were going his way with India reaching the semi-finals of the World T20. But the controversy surrounding veteran cricketer, Mithali Raj, completely changed Powar's fortunes. In this light, the BCCI has now invited applications to replace Powar.
BCCI calls for applicants
BCCI: The Board of Control for Cricket in India (BCCI) would like to call upon interested candidates to apply for the position of 'Head Coach – Team India (Senior Women)' pic.twitter.com/umyuJbtVCm

— ANI (@ANI) November 30, 2018
All about the application process for head coach's position
The BCCI released a statement saying that interested candidates should send their application latest by 5 PM on December 14, 2018. Applicants should send their CVs to recruitment@bcci.tv. Meanwhile, shortlisted candidates will be interviewed on Thursday, December 20, 2018 at the BCCI headquarters in Mumbai.
Here are the names being discussed for the job
According to reports, the names being discussed by the cricket body are Tom Moody, Dav Whatmore and Venkatesh Prasad. These three have commendable experience as far as coaching is concerned. One would hope the BCCI gets in an experience figure to prevent clash of egos.
A missed opportunity for Powar
This has clearly been a missed opportunity for Powar. A lot was expected from the former Indian cricketer, who had earlier snubbed Mumbai Cricket Association, to take up this job in July. However, the way he handled the issue surrounding Mithali Raj displayed his lack of experience. The internal matters of the team became public, which ultimately led to Powar losing his job.
Mithali Raj had accused Powar of being unfair
According to a report, Mithali had written a scathing letter to the BCCI after she returned to India and said Powar's behavior was unfair. Raj had stated, "My issues with the coach started immediately as we landed in the West Indies. At first, there were small signs that his behaviour towards me was unfair and discriminatory but I didn't bother much about it."
Powar shot back as ugly war of words followed
Powar countered every charge levelled against him by Mithali. "Mithali Raj- a senior player in the team. Minimum inputs in team meetings not a single word of appreciation after finishing at the top of the table," Powar had said in a meeting. He claimed that Raj wanted to pack her bags and not participate in the World T20 after the batting order was changed.
An experienced coach needed for women's team: Our take
The next coach should have the ability to handle issues within closed doors. Further, the person should be able to command respect and stand tall against outside influence. An experienced head is needed to calm the ship and help them perform at the international level.