Bharat Arun pins hopes on the Indian pace quartet
Bharat Arun pins hopes on the Indian pace quartet
May 27, 2020, 12:32 am
2 min read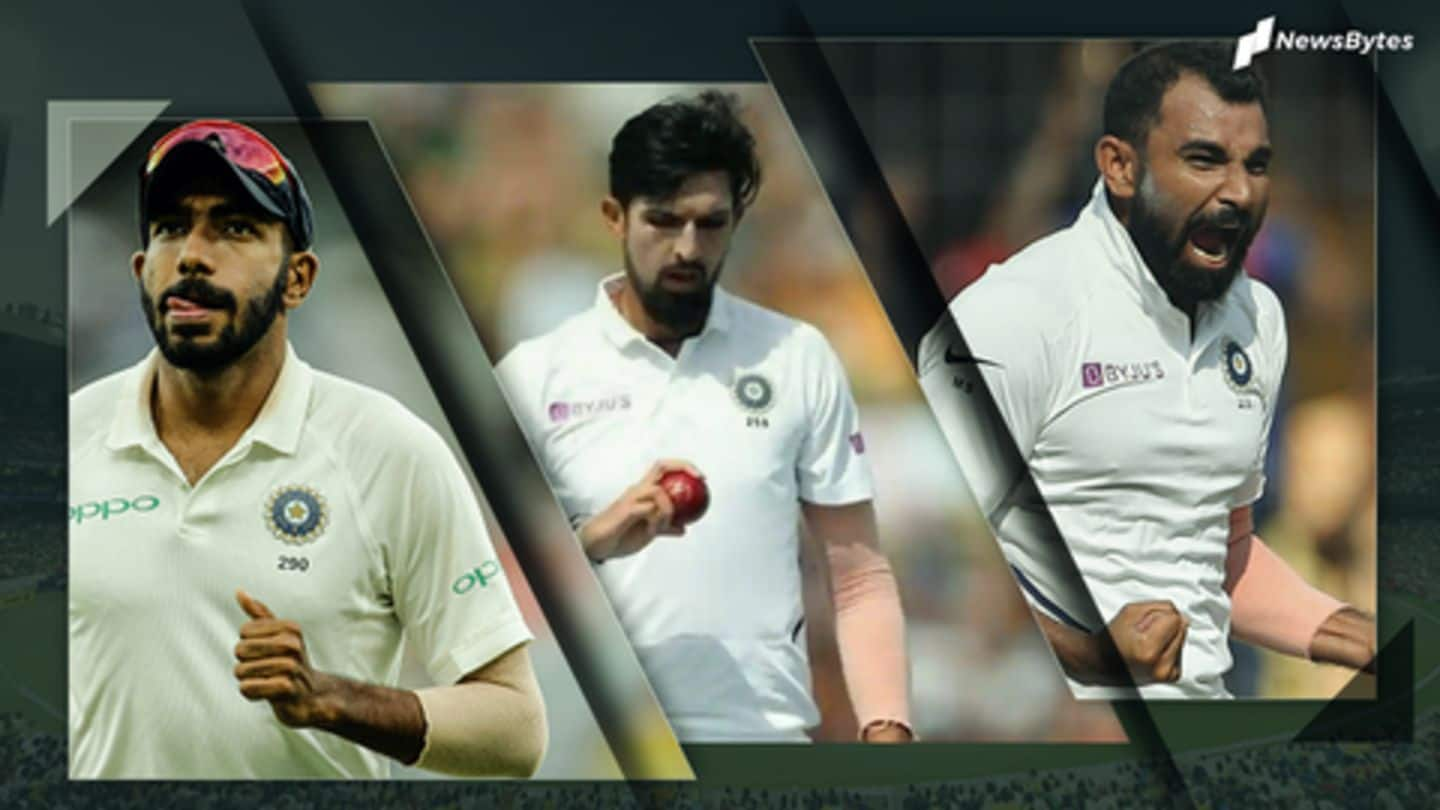 Bharat Arun feels the Indian pace quartet will continue to flourish for at least two more years. The Indian bowling coach lavished praise on the fast bowlers, highlighting their role in in the Indian squad. He stated the importance of rotation policy in managing the workload of bowlers. Arun also opened up on the recently released player guidelines by ICC. Here is more.
Arun praises the Indian pace attack
"The present attack has done exceptionally well and I don't see any problem in them continuing as a group for at least two more years. If they remain fit, they can continue after that as a group," Arun said.
The pace quartet has bolstered Indian bowling
The likes of Jasprit Bumrah, Mohammed Shami, Ishant Sharma and Umesh Yadav have ruled the roost of late. The pace quartet scaled new heights in India's recently concluded SENA cycle. In 2018, the fast bowlers helped India win their first ever Test series down under. Bumrah was the leading wicket-taker overall with 21 scalps from four Tests at 17.00.
Test record of Indian pacers since 2018
Since 2018, Shami (85) has taken most number of Test wickets among Indian pacers, followed by Ishant (71), Bumrah (68) and Yadav (45). Last year, Indian seamers picked 19 wickets in the Kolkata Test against Bangladesh, most by an Indian pace attack at home.
Arun talks about the guidelines for bowlers
ICC released a training regime for bowlers according to each format. Arun believes the process will take nearly eight weeks. "Getting ready for Test matches means more number of overs under their belt, whereas it will be a little quicker for T20 games. You need to go through a process and it will take 6 to 8 weeks," he said.
We can use bowlers as per rotation policy: Bharat Arun
According to Arun, rotation policy is paramount in order to keep the fast bowlers fit. He also stressed upon the importance of managing respective workloads across formats. "Also we can use fast bowlers as per rotation policy depending on their respective workloads. This is required as you want your prime fast bowlers to be ready for the best occasions," he said.