Feud with Taylor a stain for NZ cricket: Brendon McCullum
Feud with Taylor a stain for NZ cricket: Brendon McCullum
Mar 22, 2020, 08:31 pm
2 min read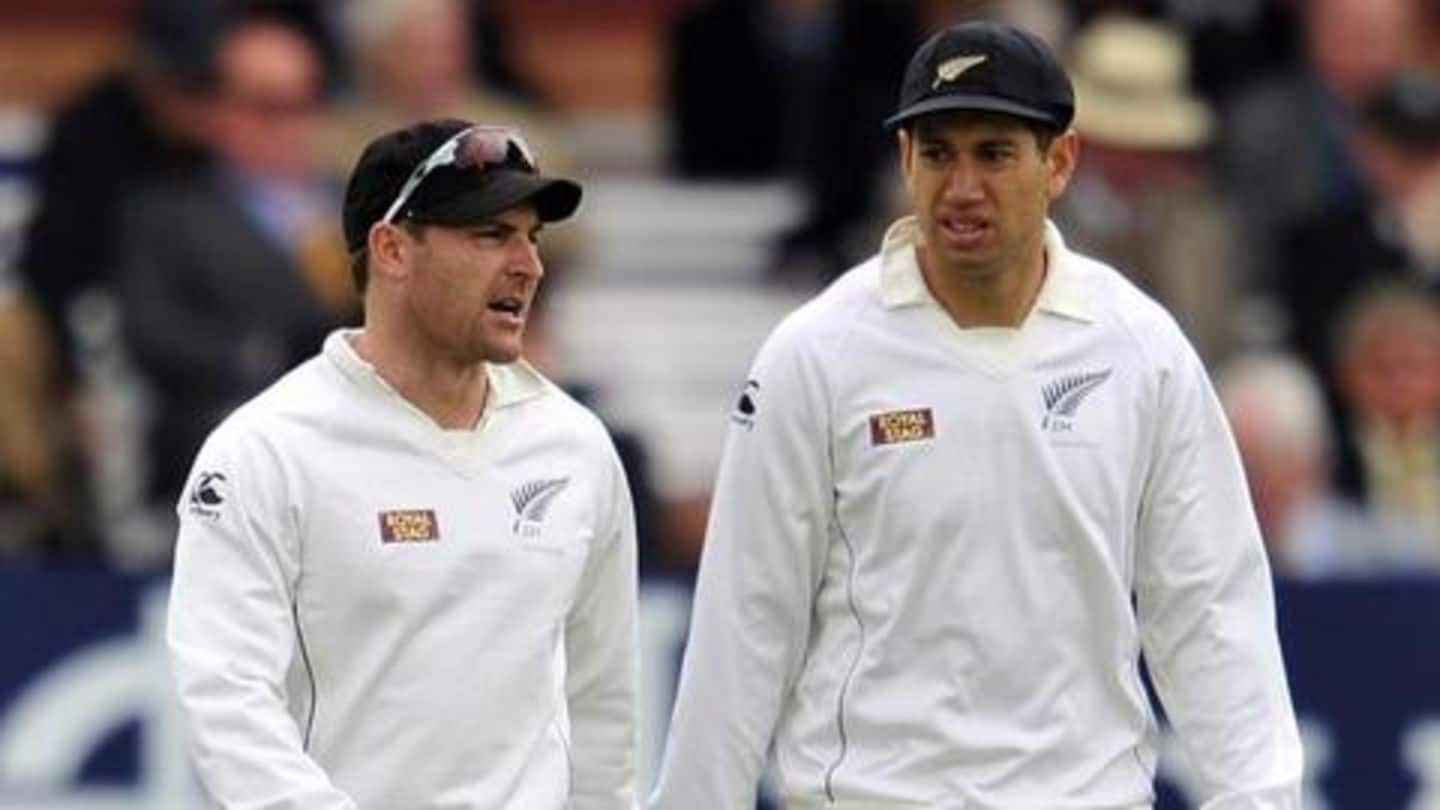 Former New Zealand captain Brendon McCullum believes the race for captaincy affected his friendship with compatriot Ross Taylor to an extent. In a Sky Sports Podcast, McCullum revealed that the two are not best of friends, but have massive respect for each other. Taylor and McCullum featured for the New Zealand Under-19 team together, as captain and vice-captain respectively. Here is more.
Captaincy put pressure on our friendship, says McCullum
"It put some pressure on my friendship and relationship with Ross. I have a lot of development and under-age cricket with Ross. I was the captain of the U-19 team and Taylor was my vice-captain. We've always got on really well," McCullum said.
Ross Taylor was removed as a captain after one year
Taylor and McCullum were the obvious candidates for captaincy role after Daniel Vettori stepped down as the New Zealand skipper. Taylor was named the captain soon. However, New Zealand cricket began to plummet under him and hence he was sacked after a year. McCullum was then given the charge of the team across formats. As a result, New Zealand's plight improved.
New Zealand fared well under McCullum
After winning the one-off Test against Zimbabwe in 2011, New Zealand lost three consecutive series to South Africa, West Indies and India. Although they managed to draw one with Sri Lanka, Taylor had to bear the brunt. Reportedly, Taylor also had some issues with former coach Mike Hesson. Under McCullum, New Zealand cricket scaled new heights, including a successful World Cup 2015 campaign.
I don't know what was happening: McCullum
McCullum, who led the Kiwis in 31 Tests, 62 ODIs and 28 T20Is, reiterated that removal of Taylor as captain was controversial for New Zealand cricket. "We had to go for an interview for the job. It was about presenting the map for the future of New Zealand cricket to a panel," McCullum said. He added, "I don't really know what we were doing."