2030 World Cup: Four South American nations submitting joint bid
2030 World Cup: Four South American nations submitting joint bid
Feb 15, 2019, 07:29 pm
2 min read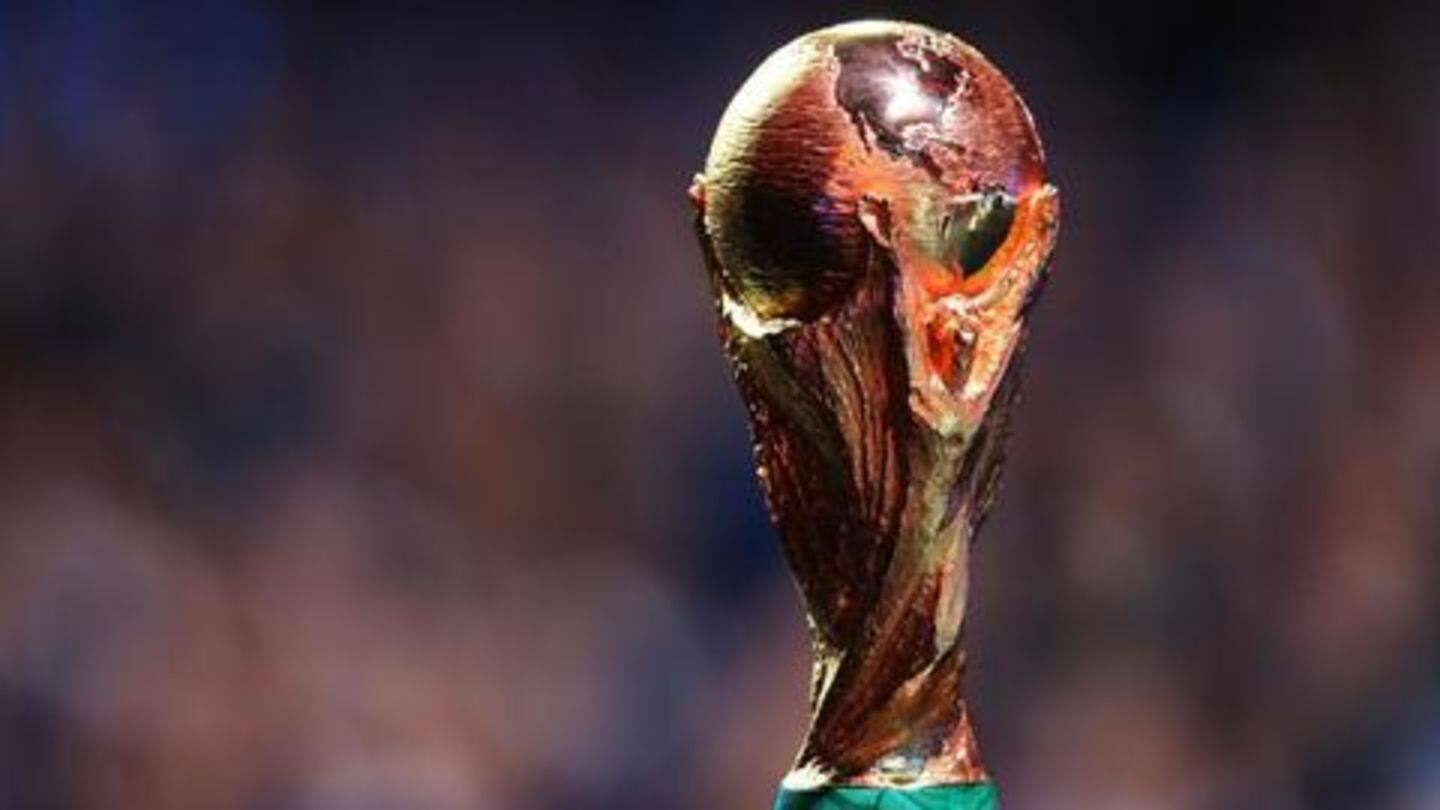 South American nations Argentina, Chile, Paraguay and Uruguay are set to submit a joint bid to host the 2030 FIFA World Cup. Argentina, Paraguay and Uruguay had already agreed to propose a joint bid for the centenary edition, but now Chile has also joined them. The move was announced by Chile's President Sebastian Pinera. Here are the details.
'This proposal was accepted by the three countries'
"A few months ago I proposed to the presidents of Argentina, Uruguay and Paraguay to incorporate Chile, and jointly, to apply for 2030. This proposal was accepted by the three countries," Pinera said on Twitter.
The three nations accept Chile's participation
The three nations have accepted Chile's participation in the 'joint candidacy'. Earlier, Argentina and Uruguay had come together to submit a joint bid in the year 2017. Fellow South American nation Paraguay then joined the coalition later that year. Pinera stated that he had been discussing the idea with the presidents of Argentina, Paraguay and Uruguay for several months now.
South America and its tryst with hosting the World Cup
Out of these four nations, Uruguay hosted and won the inaugural event in 1930, Chile hosted the World Cup in 1962 and Argentina lifted the trophy on home soil in 1978. The tournament's most recent visit to a South American nation came in 2014 (Brazil).
South American bid faces competition for 2030 hosting rights
FIFA World Cups from 2026 onwards will most likely see participation of 48 teams. It was reported that a potential British and Irish bid for staging the 2030 edition is being discussed. Meanwhile, the Eastern European confederation of Greece, Serbia, Bulgaria and Romania too are in fray, besides Morocco. Spain's Prime Minister has discussed the idea of a joint bid with Morocco and Portugal.
Info about the 2022 and 2026 editions
The 2022 World Cup is set to be held in Qatar. The 2026 edition will be held in three nations (USA, Canada and Mexico). The 2018 edition was held in Russia and France emerged victorious after beating Croatia in the finale.