Copa America 2020: Title-holders Brazil to start proceedings against Venezuela
Copa America 2020: Title-holders Brazil to start proceedings against Venezuela
Dec 04, 2019, 12:29 pm
3 min read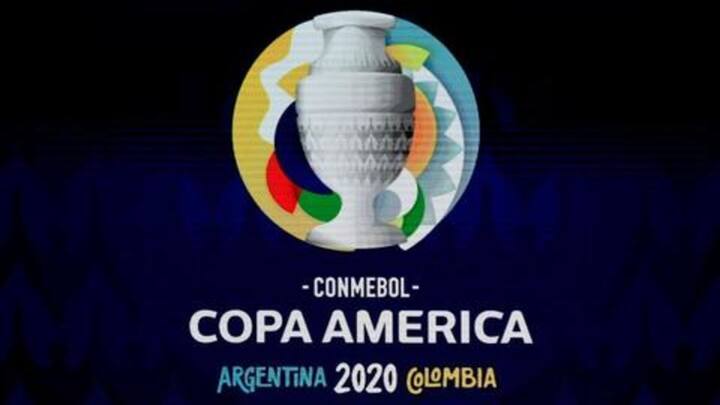 The draw for the next edition of Copa America was officially held in Cartagena, Colombia, on Tuesday, as the 12 participating teams were divided into respective groups, besides the fixtures being finalized as well. Notably, the last edition was held in 2019. However, post the 2020 edition, Copa America would be held once in four years. Here're the details regarding the draw and groups.
There is a change in format
Unlike previous editions, the tournament is witnessing a change in the format, notably in the groups. Previously, there used to be three groups, consisting of four teams each. As for the next year, there would be two groups, consisting of six teams. Further, this would be the first time in modern history, when the tournament would be held in two different countries.
Brazil placed in Group B, alongside hosts Colombia
Brazil, who are the defending champions of the tournament, have been placed in group B, which also consists of hosts Colombia. The other teams in the groups are Venezuela, Ecuador, and Peru, along with an invitee from Asia, in the form of Qatar. Meanwhile, Brazil's opener would be against Venezuela on June 14.
Argentina pitted against Uruguay
As for the other hosts, in the form of Argentina, they have been pitted in Group A. The group also consists of Bolivia and Paraguay, along with former champions Uruguay and Chile, while Australia being the invitee. Meanwhile, Argentina would get their campaign started against Chile on June 12, while Uruguay face Australia, a day later.
Australia coach pumped up to be pitted against Argentina
Surprisingly, Australia head coach Graham Arnold expressed his delight at being pitted against Argentina and said that this would help to prove themselves at the highest level, while the players, too, are excited. "In the old days, we played Argentina and Maradona over there, and if you speak to the players involved, they'll tell you what a great experience it was," he said.
Arnold relishes the opportunity to play in South America
"Our boys haven't really had the experience of playing in South America. So, to be able to play in South America, in those great stadiums, in that environment, is going to be a buzz," added Arnold.
Some stats regarding the tournament
Following are some of the stats from the tournament: Most championships: Uruguay (15) Most consecutive championships: Argentina (1945, 1946, 1947) Most goals: Norberto Méndez (Argentina) and Zizinho (Brazil)- 17 each Most matches: Sergio Livingstone (Chile) and Zizinho- 34 each Coach with most games: Guillermo Stábile (Argentina) Fastest goal: Kily González (Argentina)- 68 seconds Biggest margin of win: Argentina beat Ecuador 12-0 (1942)