Terrible on-field collision; 2 cricketers injured
Terrible on-field collision; 2 cricketers injured
Jun 15, 2015, 12:00 am
3 min read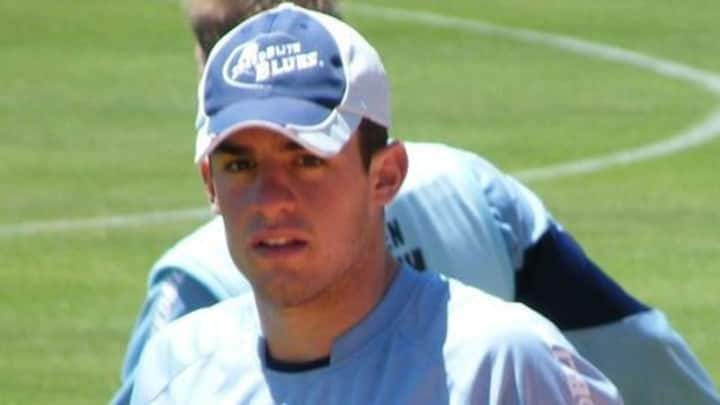 An English county T20 match was suspended after Australia's Moises Henriques collided with fellow Surrey cricketer Rory Burns.. They were both attempting to take a catch; reports suggest that Burns lay unconscious on the field for close to 5 minutes. Henriques was also taken away for treatment on a stretcher and is believed to have broken a jaw and some teeth.
Raman Lamba's fatal head injury
Former Indian test player, Raman Lamba died due to a head injury while fielding against Bangladesh in a league match. The 38-year old cricketer suffered internal haemorrhage and underwent a brain surgery before eventually succumbing to the hands of death three days later. It was the first case of a player's death due to a head injury in the history of cricket.
Saba Karim's unfortunate eye accident
Asia Cup 2000 proved to be the last tournament for Saba Karim to play the otherwise fascinating game of cricket. Karim suffered from an injury in his right eye when he was struck by an Anil Kumble delivery which deflected off the batsman's pad and hit him. Retinal edema and inflammation which led to glaucoma, eventually forced him to take retirement.
Anil Kumble's broken jaw and courageous comeback
Anil Kumble suffered a jaw injury during the fourth test in India's tour of West Indies. But the spinner made the decision to come back to bowl with a bandaged jaw and took the wicket of Lara gaining accolades from everyone. Kumble later on admitted that it was a huge risk which he took and was happy that he didn't let the team down.
Mark Boucher's eye mishap
South African wicketkeeper Mark Boucher retired from international cricket following an eye injury and its uncertain recovery. Boucher got struck by a bail after a googly which was bowled by Gemaal Hussain hit him, leaving his eyes bloodied. Later on, he was diagnosed with a lacerated eyeball which eventually led to his retirement.
Phillip Hughes' tragic death
The tragic demise of Australian cricketer Phillip Hughes left the world in shock. Hughes, who was trying to make a comeback, missed a bouncer which hit him at the back of his head and he never regained consciousness. The 25-year old was taken to a Sydney hospital where he underwent surgery but could not recover and was declared dead after three days.
New helmets for Australian players
After the tragic death of Phillip Hughes, Cricket Australia introduced new helmets for its players which featured a clip-on 'honeycomb' design guard made of plastic and foam, to protect the back of the neck where Hughes got hit.
Craig Kieswetter's eye injury
England wicketkeeper-batsman Craig Kieswetter had to announce his premature retirement from the game. Kieswetter was hit by a short ball in the face by Northamptonshire all-rounder David Willey last summer and he underwent an eye surgery to treat his fractured eye-socket. But even after his recovery, he took retirement because he felt "mentally he will never again be the player that he was."