Lewis Hamilton signs new Mercedes contract: Details here
Last updated on
Feb 09, 2021, 02:31 pm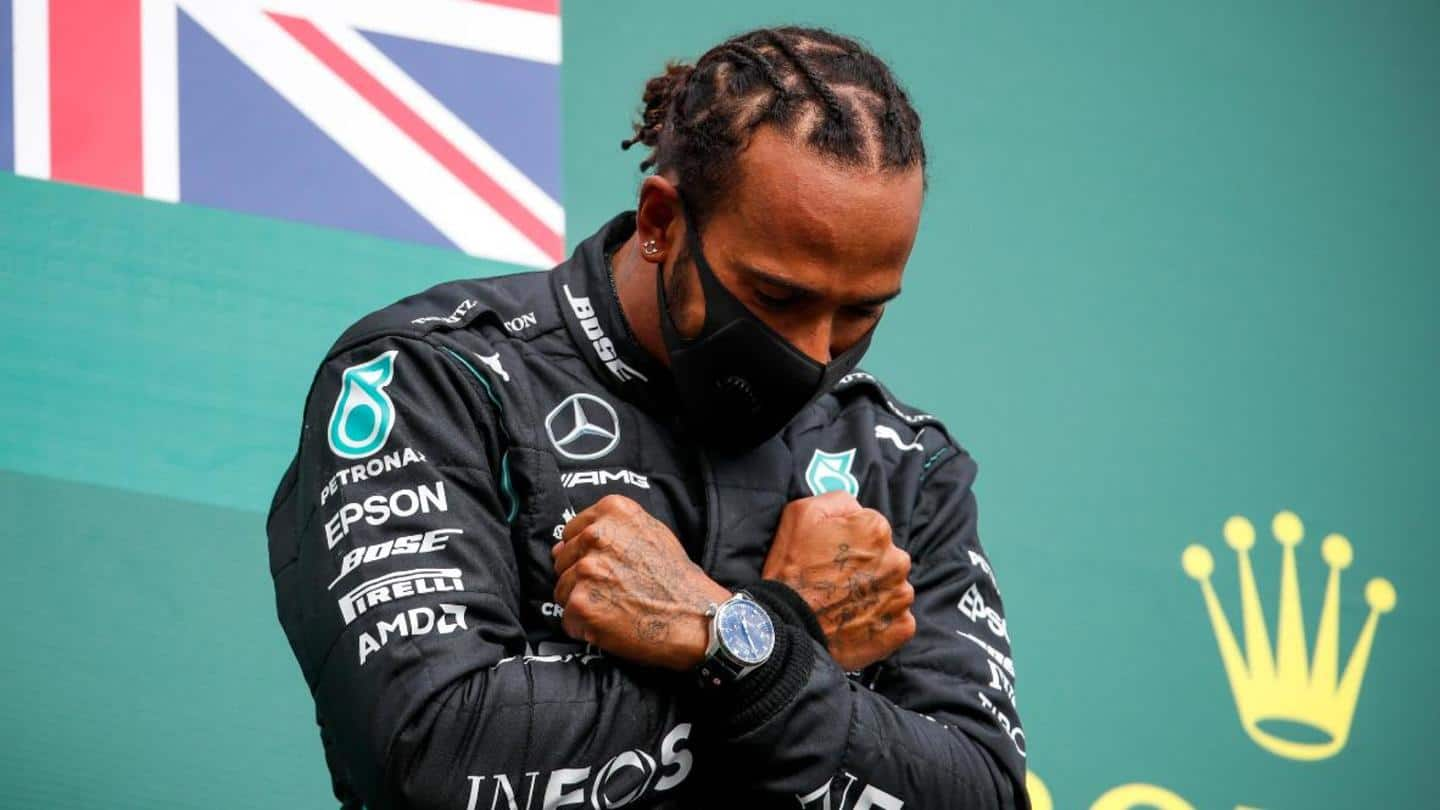 Formula 1 champion Lewis Hamilton has signed a new one-year contract with Mercedes for the 2021 season. The Briton's previous deal lapsed in 2020 but he is now set to race for Mercedes for a ninth season. Notably, Hamilton became F1's most successful driver last season, breaking Michael Schumacher's all-time win record and drawing level with the German's seven titles. Here's more.
They will work on creating a new joint charitable foundation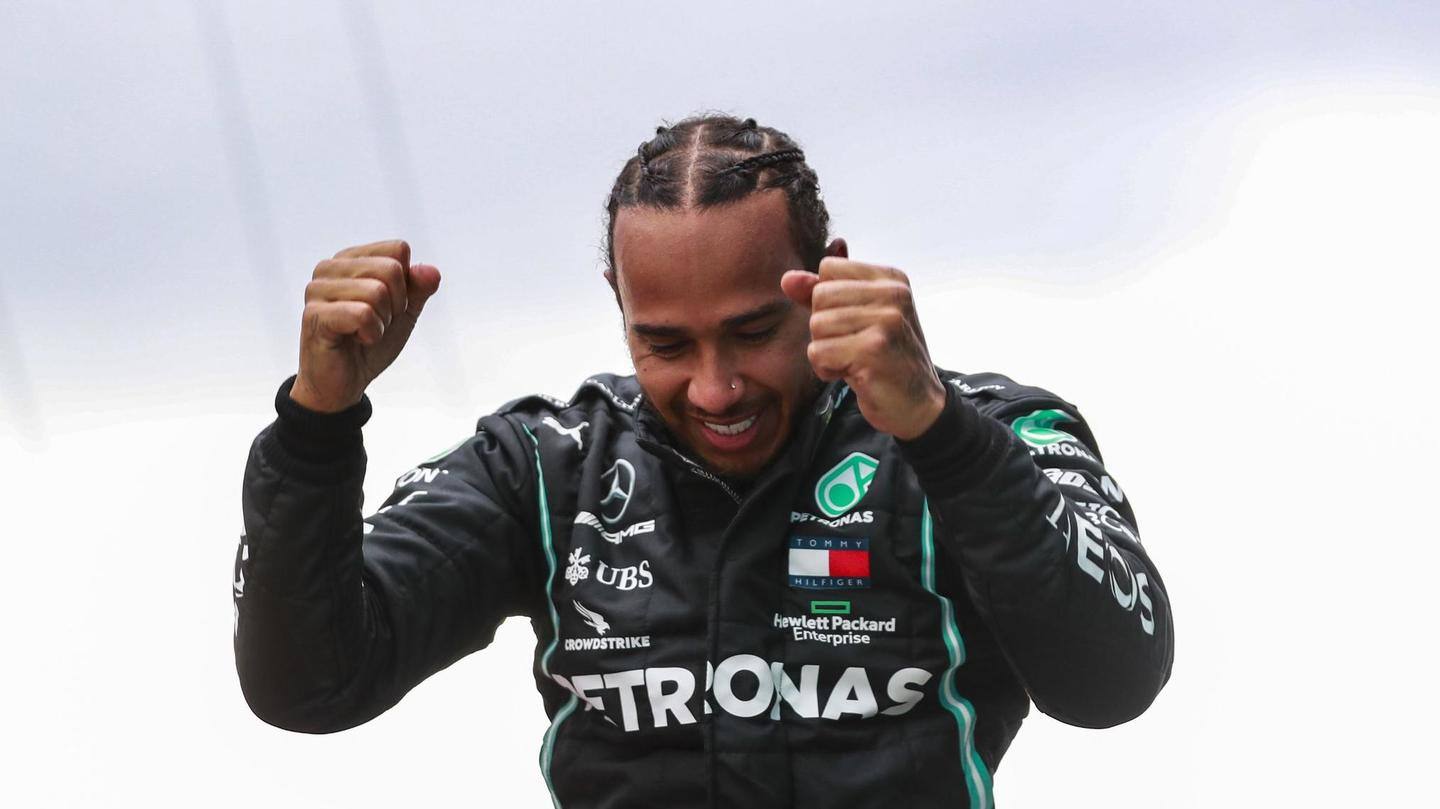 Part of the deal involves a commitment from Mercedes to continue to work with Hamilton on seeking "greater diversity and inclusion in motorsport". Hamilton said Mercedes have been "extremely supportive" on the issue. "I'm proud to say we are taking that effort further this year by launching a foundation dedicated to diversity and inclusion in the sport," he said.
Why only a year's contract for Hamilton?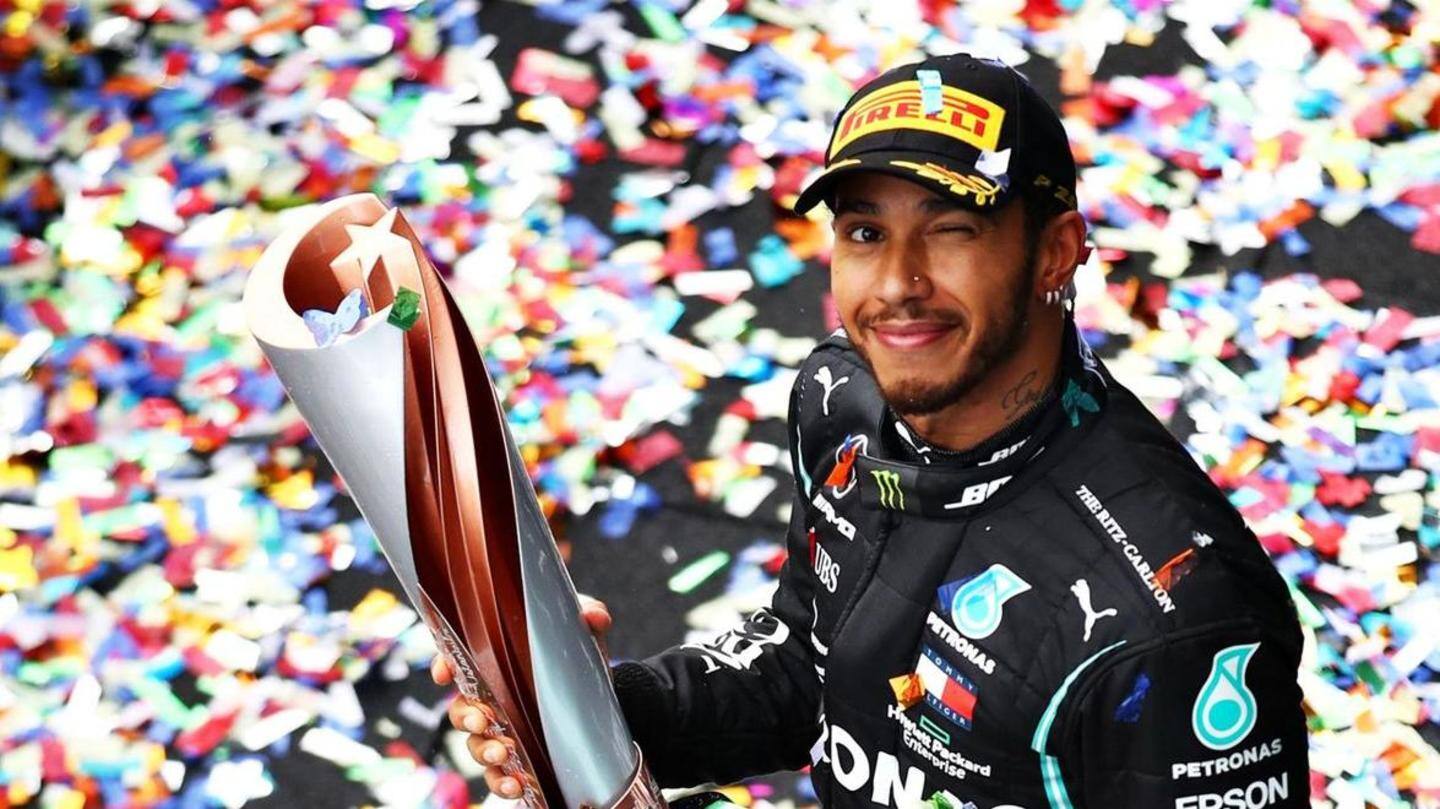 Mercedes team boss Toto Wolff said the duration of the contract was a consequence of the lateness of the talks. This resulted in the delay of negotiations when Hamilton contracted the novel coronavirus in December. The uncertainty caused by the pandemic, as well as by a number of major rule changes in F1, including a budget cap and new technical rules led to this.
Our team has achieved incredible things together: Hamilton
Hamilton said the team is looking forward to build on the success, besides improving further. "Our team has achieved incredible things together," said Hamilton. "We look forward to building on our success even further, while continuously looking to improve, both on and off the track."
Hamilton claimed his seventh world title at the Turkish GP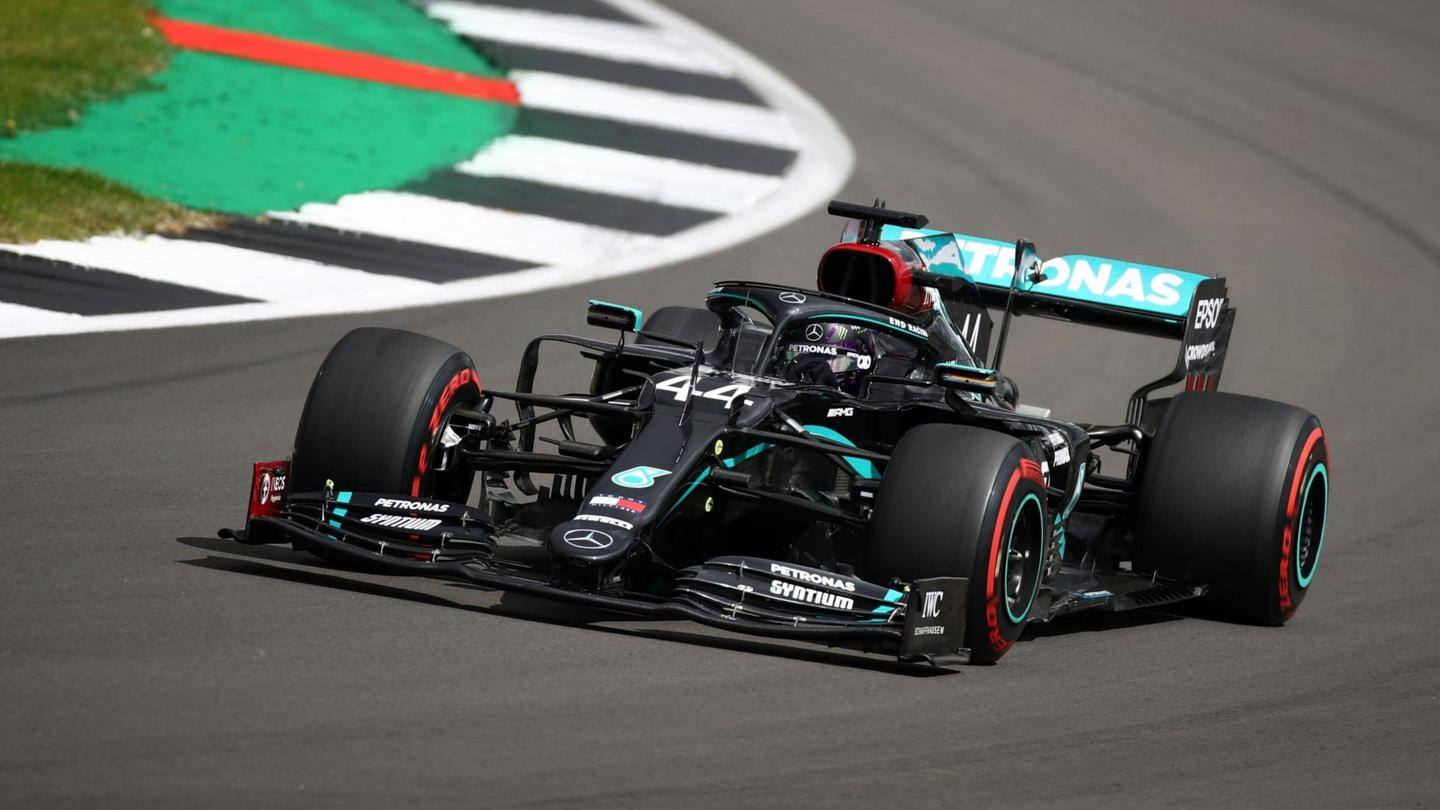 On November 16, 2020, Hamilton claimed his seventh world title after winning the Turkish Grand Prix. Having recorded his 94th victory, he emulated the great Michael Schumacher's record of seven titles. This was his sixth title for Mercedes, while he registered one for McLaren in 2008. The Briton went on to win his fourth straight race and tenth of the 2020 season.
Hamilton has the most race wins after surpassing Schumacher
In 2020, Hamilton won a total of 11 races out of 17 in a season that was hit by the COVID-19 pandemic. The tally saw him overcome Schumacher in terms of career race wins. Schumacher, who held the record with 91 wins, saw Hamilton get past him (95). It was the fifth time where Hamilton sealed 11 race wins in a season.
Hamilton was honored with these awards in December 2020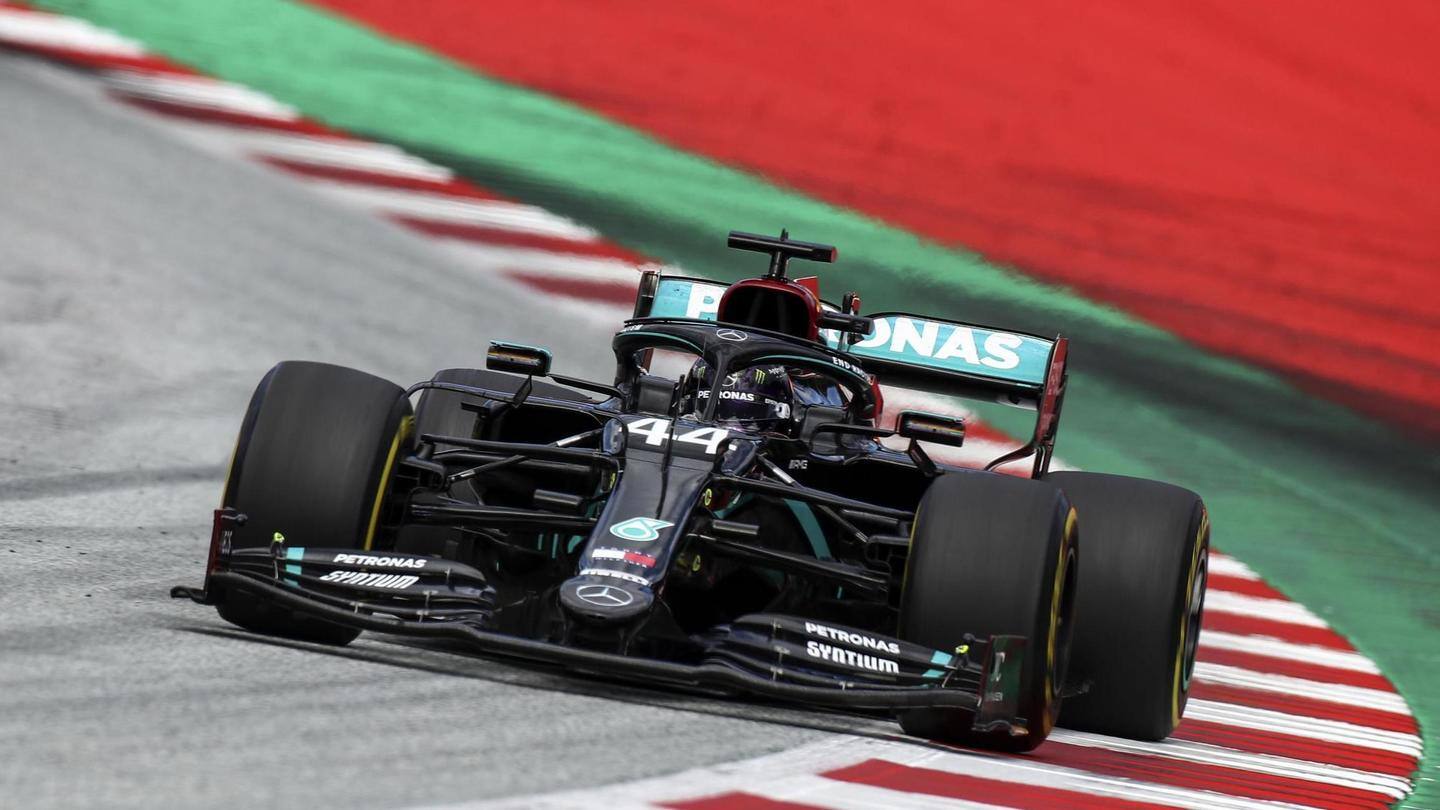 Hamilton was voted BBC Sports Personality of the Year 2020. He collected British sport's premier annual award for a second time. The former had also claimed the award in 2014. He was awarded a knighthood in the UK New Year's honors list. Hamilton became the fourth F1 driver to receive knighthood after Jack Brabham (1978), Jackie Stewart (2001), and Stirling Moss (2000).