Dhoni's India ambitions are over: Harsha Bhogle
Dhoni's India ambitions are over: Harsha Bhogle
Mar 28, 2020, 05:39 pm
2 min read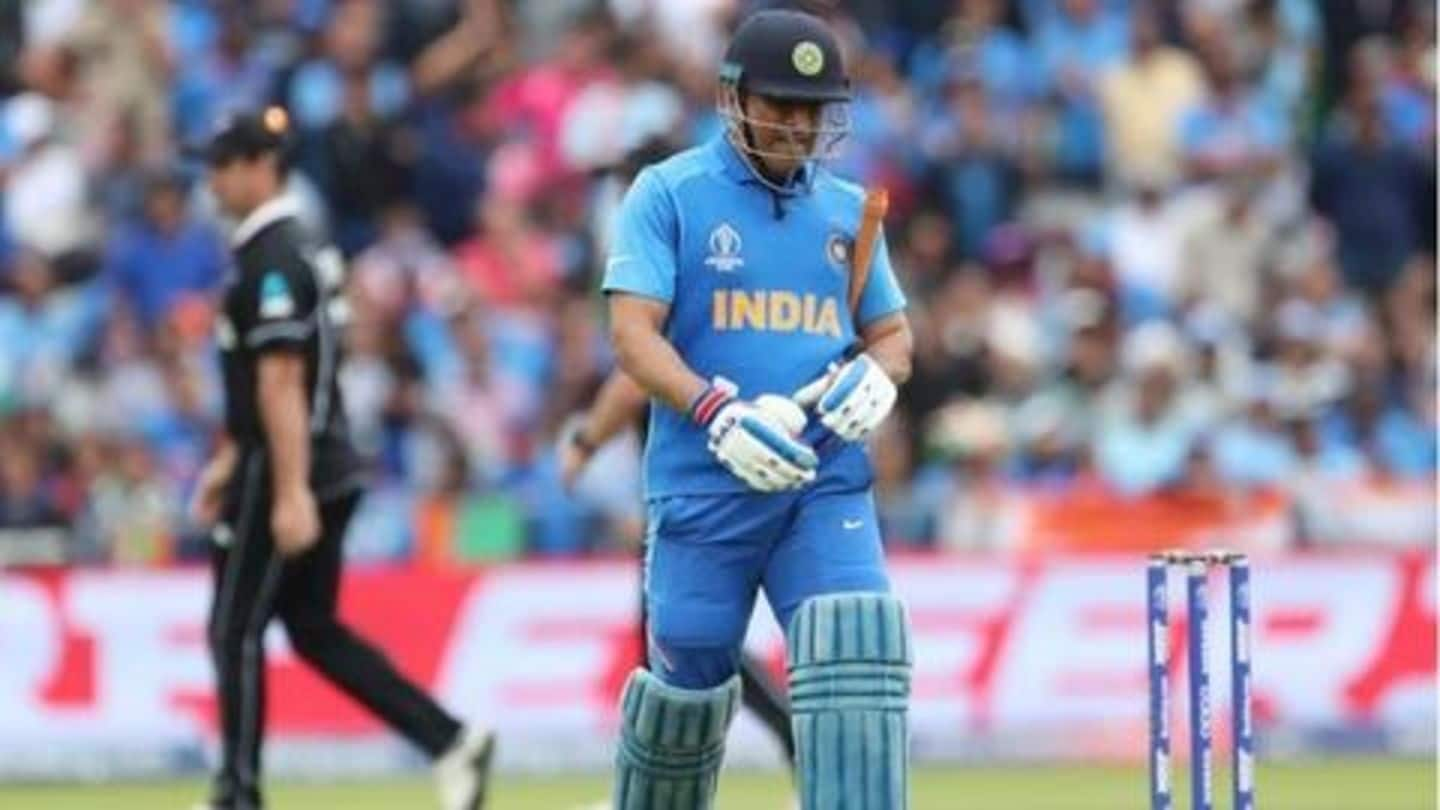 Indian commentator Harsha Bhogle believes MS Dhoni is unlikely to make his comeback in the blues. Speaking to Cricbuzz, Bhogle asserted that Dhoni is not targeting the upcoming ICC World T20, even though it is impossible to predict the outcome. The postponement of impending IPL edition has further made his case bleak. Here is what Bhogle Said.
Dhoni is not eyeing the T20 World Cup
"My gut feel is that his India ambitions might be over. Don't think Dhoni would be looking to October-November for T20 World Cup. Maybe, if he had a great IPL, he might. But my gut feel is that this was beyond him," Bhogle stated .
Dhoni has not played competitive cricket since July 2019
The former Indian captain has been out of action since India's semi-final exit from ICC World Cup 2019. Dhoni, who completed his two-week stint in the Indian army as a part of his prolonged hiatus, later made himself unavailable for a number of bilateral limited-overs series. The 38-year-old was also removed from the list of centrally contracted players, earlier this year.
Dhoni desperately wants to play the IPL, feels Bhogle
While Dhoni was expected to have a blazing start in the IPL, the suspension scare brushed aside his return. According to Bhogle, the former was raring to go for the upcoming season. "I still believe Dhoni wanted to turnout desperately for CSK," Bhogle stated. He added, "Last year I got an opportunity to do a couple of post-match presentations and Dhoni wasn't holding back."
Dhoni will not retire in grand fashion
Bhogle reminisced how Dhoni bid adieu to Test cricket and later passed on the baton to Virat Kohli sans a tinge of buzz. "I had said it when he walked away from Test cricket. Just like that, Dhoni won't grandstand his exit," he said. "One day you will realise that Dhoni is gone. That he has quietly slipped away and doing his own thing."