Shane Watson to retire from international cricket
Shane Watson to retire from international cricket
Mar 25, 2016, 03:30 pm
3 min read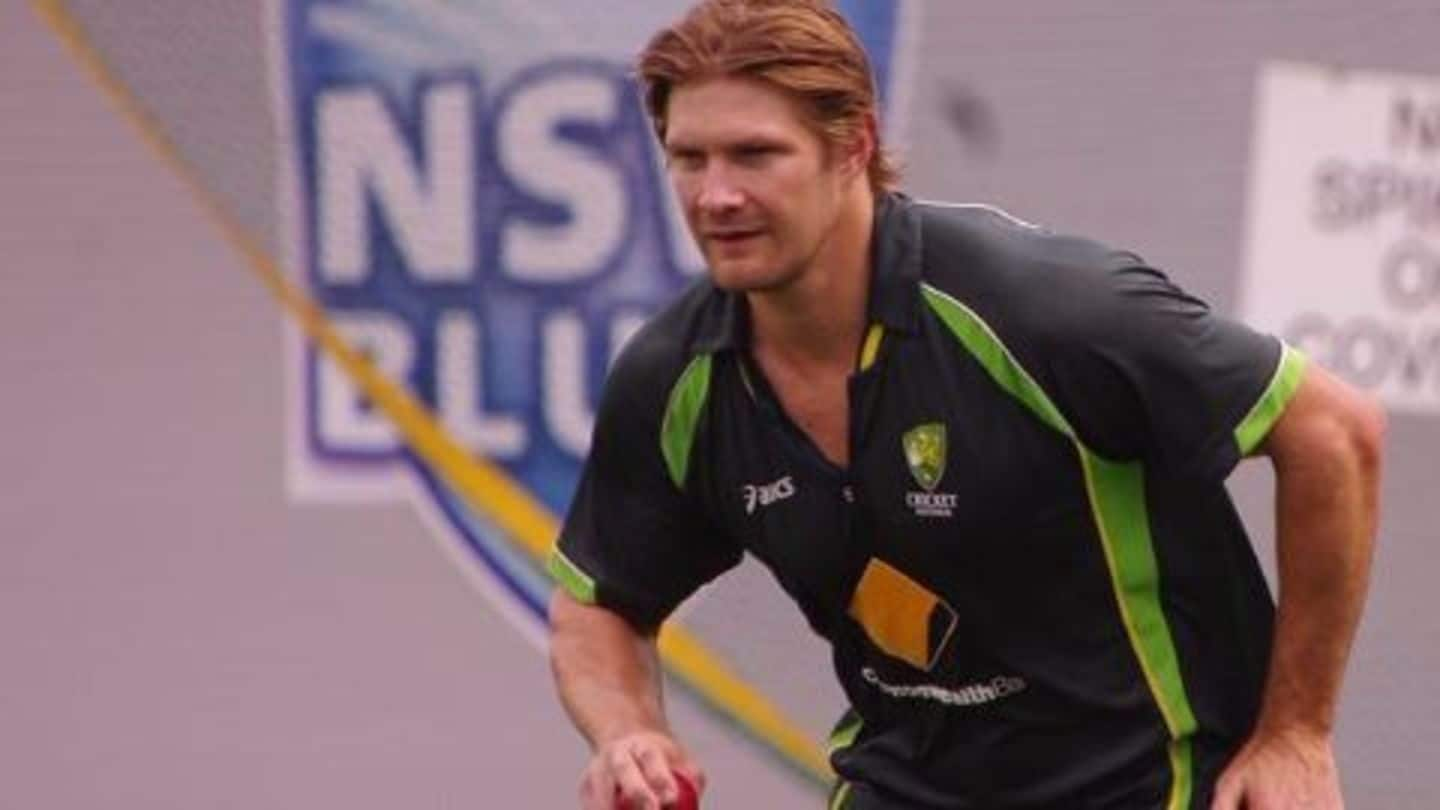 Aussie all-rounder Shane Watson is set to retire from international cricket after the World Twenty20. "One morning I woke up in Dharamsala, waking up to the beautiful view and I don't know what it was exactly but I knew now was the right time," Watson said. He added that he had enjoyed his time in Australian squad and he had made the right decision.
Born in Ipswich, Queensland, Shane Watson is one of the best all-rounders Australia produced. He came into the team as a bowler predominantly and a more than useful lower-order batsman. Watson made his international debut for Australia in an ODI against South Africa in 2002. He became a regular until three stress fractures, just before the 2003 World Cup, forced him to sit out.
Side-lined until the 2003-04 season due to injuries, Watson was forced to concentrate more on his batting rather than bowling. He made a comeback to the international ODI side in the 2004-05 season, still as a bowler, who could bat. Soon after, he also made his Test debut for Australia at the Sydney Cricket Ground, against Pakistan in Jan 2005.
Watson's career highlights
Watson played in three World Cup campaigns - 2007, 2012, 2015 and was part of Australia's triumphs in 2007 and 2015. Although Australia are yet to win a World T20 title, Watson was Player of the Tournament in 2012 WT20 in Sri Lanka. Watson was also Man of the Match in the Champions Trophy finals of 2006 and 2009, both of which Australia won.
One of few with 10000 runs, 250 wickets
Watson is one of only seven men in history to have achieved the double of 10000 runs and 250 wickets in international cricket across all three formats. Others include Steve Waugh, Carl Hooper, Sanath Jayasuriya, Jacques Kallis, Shahid Afridi and Chris Gayle.
At his peak, Watson reached World No.1 on the ICC's T20 international batting rankings and spent two years as the No.1 all-rounder. In ODIs, he also reached No.1 as an allrounder in 2011, and peaked at No.3 as a batsman. Watson holds the Australian record for the highest ODI score - his unbeaten 185 against Bangladesh in Dhaka in 2011.
Shane Watson, who captained Australia in all three forms, retired from Test cricket in September 2015 and has not featured in one-day internationals since then.
Watson to continue in domestic T20s
After his retirement, Watson will continue to play domestic Twenty20 tournaments like Australia's Big Bash League. He will also feature in the Indian Premier League, for Royal Challengers Bangalore.