Roger Federer: Unknown facts about the tennis legend
Roger Federer: Unknown facts about the tennis legend
Jul 26, 2019, 06:59 pm
2 min read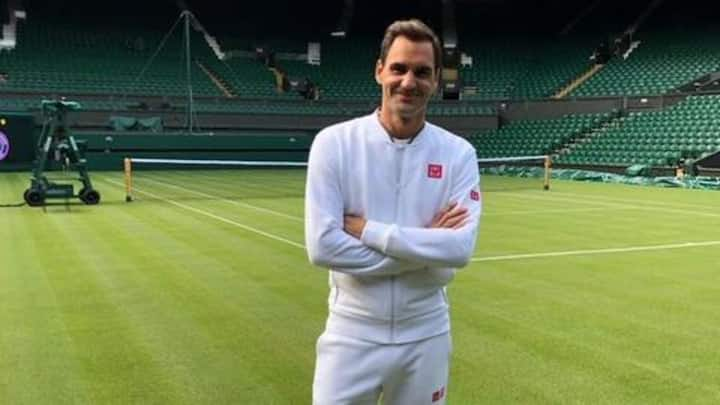 20-time Grand Slam champion Roger Federer is undoubtedly one of the greatest of all time. The Swiss maestro continues to defy age as he keeps dominating the younger generation. Recently, he was involved in a four hours and 37 minutes battle at the Wimbledon 2019 finale. Federer has scripted several records in his illustrious career. Here are some unknown facts about him.
What is common with cows, stamps and a street?
Swiss Open organizers had presented the legend a cow on two occasions- first in 2003 after Federer won his first Wimbledon honor and later in 2013. The cows are named Juliette and Desiree, respectively. Meanwhile, Federer also has a stamp and a street, named after him. Switzerland issued this stamp in 2007. Further, a street in Biel was named after him, "Allee Roger Federer".
Federer's strange association with number eight
Federer has a strange connection with number eight. Born on 8/8/1981, eight is his favorite number. Reports stated that Federer carries eight racquets to every tennis match, besides eight water bottles, and also uses a towel eight times after every set. Strange, isn't it?
Federer's love for sports as a child
Federer loved sports while growing up and naturally, he excelled in many of them. Although, his inclination was towards tennis, but Federer also played several other sports like badminton, cricket, football, and basketball. This proved to be beneficial for Federer in terms of improving his fitness, agility and hand-eye coordination. No wonder, the Swiss ace is so fit even at 37!
These Federer facts will blow your mind
Like every male Swiss citizen, the tennis great was required to serve in national military but was deemed 'unfit' in 2003. This was due to a long-standing back problem. Meanwhile, in his formative years, Federer suffered from anger issues and couldn't control his emotions on court. Another mind blowing fact about Federer is that he has never retired midway during a professional tennis match.
Other facts: Federer's social work and two sets of twins
Federer is a generous person and he established the 'Roger Federer Foundation' in 2003. This provides relief operations such as food, shelter and other basic necessities. The 37-year-old is also a brand ambassador for UNICEF. Federer got married to Mirka in 2009. He's a father of two twin girls, Myla Rose and Charlene. He also has two twin boys Leo and Lennart.