Showcase of the Immortals: 5 best WrestleMania matches ever
Showcase of the Immortals: 5 best WrestleMania matches ever
Aug 03, 2018, 01:50 pm
3 min read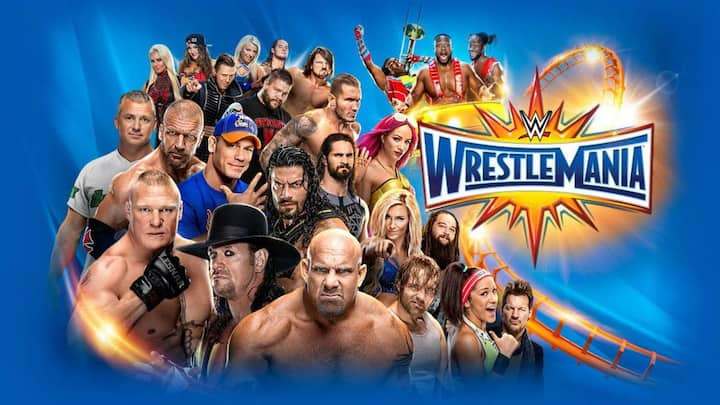 WrestleMania is the flagship show of the WWE, first premiering in 1984. It is the biggest wrestling event and has catapulted many wrestlers to the stratosphere of super-stardom. There have been 34 editions of the 'Show of Shows', each becoming bigger and better than the previous edition. So lace up your boots, climb up the steel steps. Here're the 5 best WrestleMania matches ever.
A brilliant 10th edition of WrestleMania
The 10th edition of WrestleMania saw some stunning fights which are now considered classics. This was the last WrestleMania for the legendary Randy Savage. Two five-star matches stole the show, with the first one seeing Shawn Michaels take on Razor Ramon in a brutal Intercontinental title bout. Bret Hart then defeated his brother Owen in the main event, becoming WWE Champion.
You can't see him: The birth of a legend
WrestleMania XX was historic in more than one way. This was the last WrestleMania for The Rock, after which he took a seven-year break from WWE. The torch was, however, passed on to an equally competent superstar. The opening match saw an amazing encounter between the Big Show and John Cena, with the cheers from the crowd officially ushering in the Cena Era.
The 3rd edition surely features among the greatest
WrestleMania 3 saw some of the best storylines and fights in WWE history. Ricky Steamboat came back from a crushed larynx to beat Randy Savage for the Intercontinental title. Aretha Franklin opened the show with a stunning performance as Alice Cooper accompanied Jake 'The Snake' Roberts. The most iconic WrestleMania moment took place here with Hogan body slamming Andre The Giant.
WrestleMania 30 was iconic in every way. The inaugural match, saw Daniel Bryan defeat Triple-H to get a place in the main-event against Randy Orton and Batista for the World Heavyweight Championship. Bryan defied all odds to win the match and became the favorite wrestler of the WWE universe. The Undertaker's loss to Brock saw the end of his 21-year undefeated streak.
The greatest edition of 'The Super Bowl of Sports Entertainment'
This edition saw numerous classic matches, beginning with Eddie Guerrero defeating Test for the European Championship. A TLC match saw the Dudley Boyz facing Edge and Christian and the Hardy Boyz for the Tag Team Championship. McMahon faced off against his son Shane in a brutal street fight. Stone Cold faced Rock in the main-event and sided with McMahon to win the WWE Championship.