Usain Bolt is winning races in zero-gravity as well
Usain Bolt is winning races in zero-gravity as well
Sep 13, 2018, 02:34 pm
1 min read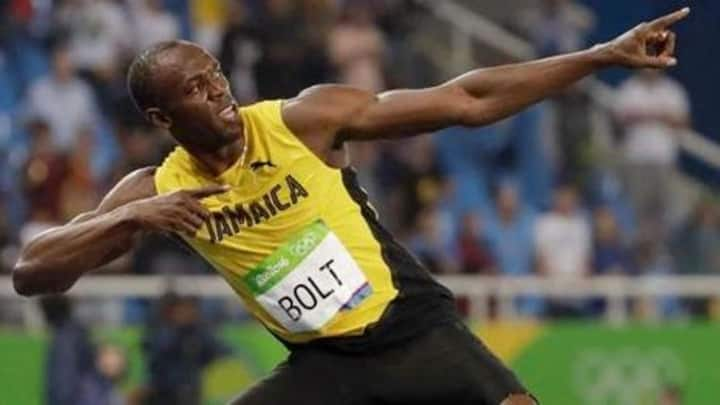 Usain Bolt is definitely the fastest man on the planet and now he is doing wonders in zero-gravity as well. The Jamaican international took part in G.H. Mumm Champagne sponsorship after getting on board in the Airbus Zero-G plane above France. His legendary speed was put to test in zero-gravity environment. This is how he performed.
Bolt felt like a kid in a candy store
One doesn't know what was the criteria of this zero-gravity race, but Bolt showed he was definitely faster than the other two participants. For now, he is not only the fastest on earth, but in space too. He floated in the air to finish ahead and win the race. The star athlete said that he felt like a "kid in a candy store".
Out of the world experience for Bolt
Bolt is now a professional footballer
Bolt has turned a professional footballer and played recently for Central Coast Mariners FC. The club takes part in the A-League in Australia. Bolt has been a 'serial' winner in the Olympics and now he wants to fulfill his dream of playing for Manchester United.