Wimbledon 2019: Roger Federer beats Rafael Nadal, reaches finale
Wimbledon 2019: Roger Federer beats Rafael Nadal, reaches finale
Jul 13, 2019, 12:18 am
2 min read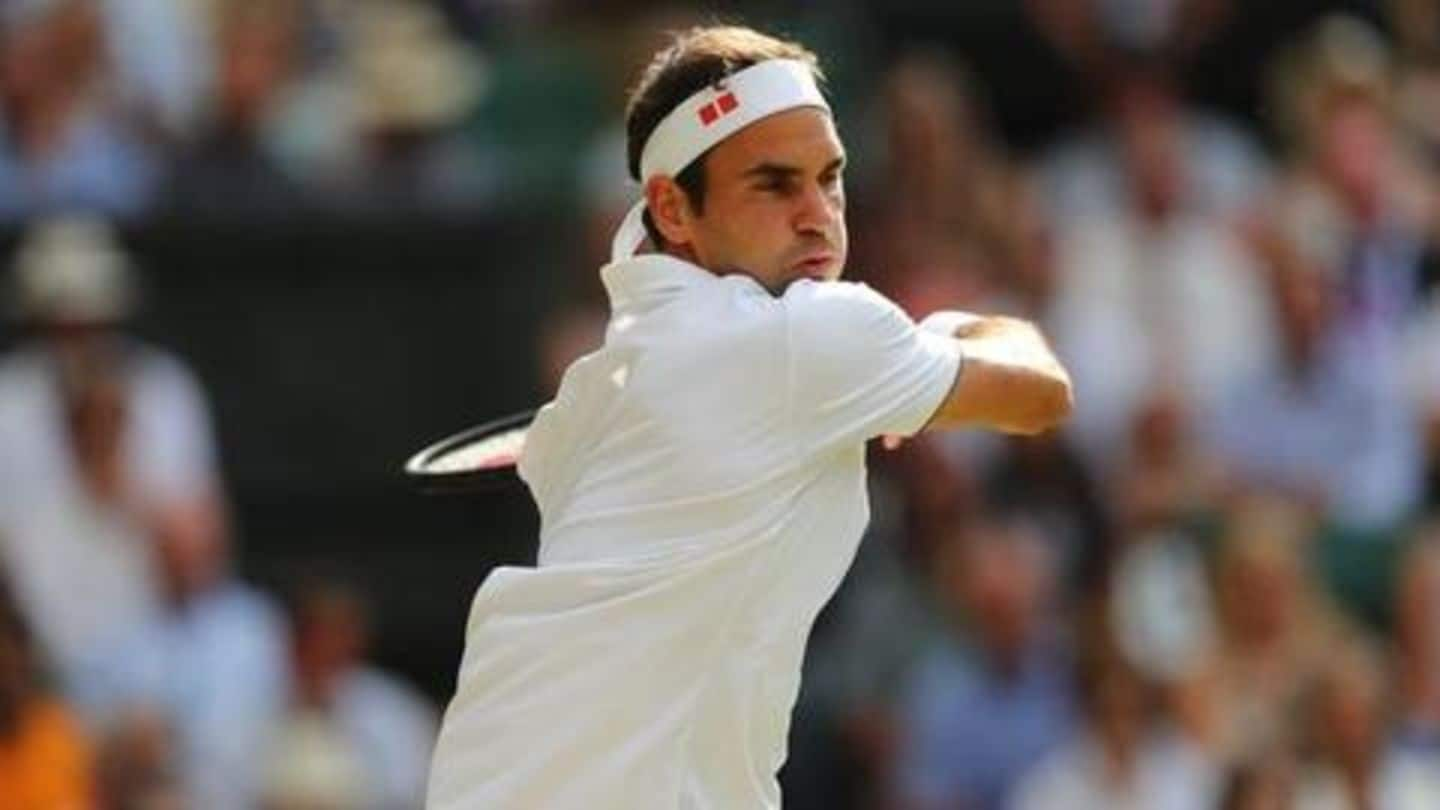 Roger Federer won another epic battle against arch-rival Rafael Nadal to reach the final of the 2019 edition of Wimbledon. Federer won the semis 7-6, 1-6, 6-3, 6-4 to set up a summit clash against world number one and title holder Novak Djokovic. Federer is in the hunt for his 21st Grand Slam title. Here is the match report.
How did the first two sets unfold?
Federer won the opening set 7-6. He was trailing in the tie-breaker, but came back to clinch five points on the spin to win in dramatic fashion (7-3). Nadal grew in stature in the second set and broke him twice to take a commanding lead. He fed on Federer's forehand errors and sealed the set 6-1 in 37 minutes. This was ruthlessness from Rafa.
Federer scripts this fascinating record
How did the third and fourth set unfold?
Federer staged a remarkable comeback in the third set. After Nadal's dominance in the second set, Federer produced an equally lopsided contest. He took the third set 6-3 as Nadal managed to win only five points during Federer's serve in the set. And then Federer clinched the important moments as he won the fourth set 6-4.
Stat attack: Nadal vs Federer
Nadal still boasts of a 24-16 advantage in the head-to-head meetings against 20-time Grand Slam champion Federer. Federer has won the Wimbledon a staggering eight times and is in the hunt for a ninth honor. In head-to-head meetings at the Wimbledon, Federer now leads 3-1. Overall in Grand Slams. Nadal leads the show by a 10-4 margin against the Swiss maestro.
Djoker reaches finale after ousting Agut in semis
Defending champion Novak Djokovic booked another final with a four-set victory over Roberto Bautista Agut. The Serbian champion beat Spain's Bautista Agut 6-2, 4-6, 6-3, 6-2 to reach his 25th Grand Slam finale. Djokovic will be eyeing a second Slam in 2019 and a fourth since last year. He is also chasing a fifth career Wimbledon title.
Djoker kept his eyes on epic Federer-Nadal semis
"Of course I will watch it - my coaches will probably see the whole match. I'll definitely see parts of it. I'm a fan of that match-up as well. Federer versus Nadal is one of the most epic rivalries of all time," quipped Djokovic.