IPL: Sehwag reveals reason for stepping down as KXIP mentor
IPL: Sehwag reveals reason for stepping down as KXIP mentor
Nov 04, 2018, 11:30 am
3 min read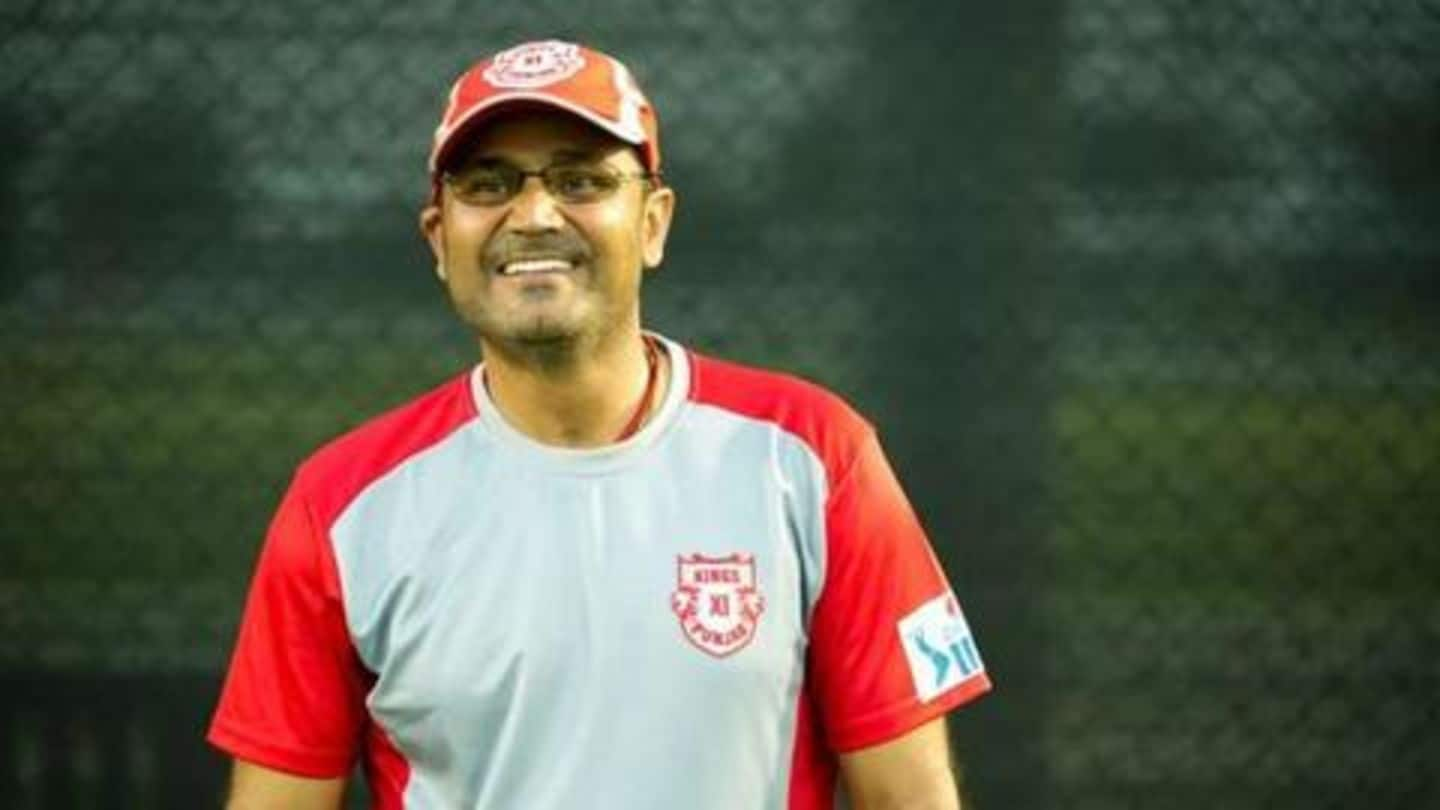 Virender Sehwag has stepped down as the mentor of Kings XI Punjab. The former Indian player guided the side for the last three seasons. Prior to that, he played for the Indian Premier League franchise for a period of two years. On Saturday, he took to Twitter to announce his decision, before revealing the reason as to why he took the step.
All good things come to an end
All good things must come to an end and I've had a wonderful time at Kings 11 Punjab, for 2 seasons as a player and 3 as a mentor. My association with Kings 11 comes to an end and I am thankful for the time I have had here and wish the team all the very best for the times ahead.

— Virender Sehwag (@virendersehwag) November 3, 2018
It wasn't Sehwag's decision to step down
According to a report in The Mumbai Mirror, Sehwag revealed that he was asked to step down from his post as the franchise didn't need any mentor or brand ambassador. He added that it wasn't his decision to step down. Reports claimed that it was his tiff with co-owner Preity Zinta last season that forced him to take this step, but Sehwag stated otherwise.
'Incident with Preity nothing to do with my exit'
Sehwag said, "I've received a mail from the franchise stating that they won't be needing a brand ambassador and a mentor...It was their decision, so I had no role in the decision-making process. I don't think the incident had anything to do with my exit."
What had happened between Zinta and Viru?
In the 2018 edition of the IPL, there were reports that suggested that Zinta and Sehwag were involved in a war of words. It happened after KXIP's loss against Rajasthan Royals. Zinta was reportedly angry with the team's tactics and had an altercation with Sehwag. Skipper R Ashwin was promoted up to number 3 and the move backfired. This had angered the co-owner.
Zinta had hit back at the media
Zinta had hit back at the report by Mumbai Mirror and took to Twitter to claim that a conversation between the two was blown out of proportion and she was made the villain. KXIP had issued a statement and called it a figment of imagination.
KXIP recently removed head coach Hodge
The IPL franchise recently removed head coach Brad Hodge. They have roped in former New Zealand coach Mike Hesson. Sehwag now follows the footsteps of Hodge as KXIP seek a new direction. They had finished seventh last season. Reports state that Hesson is likely to get some new faces to work alongside him.
KXIP haven't mentioned anything about Viru
Kings XI Punjab's Twitter handle hasn't mentioned anything about Sehwag. He was not even thanked for his services. KXIP have failed in the IPL massively and their last play-offs representation came in 2014. The side will be eager to change fortunes under Hesson.