WWE: Ranking the top moments of Randy Orton's career
WWE: Ranking the top moments of Randy Orton's career
Nov 13, 2019, 10:05 pm
3 min read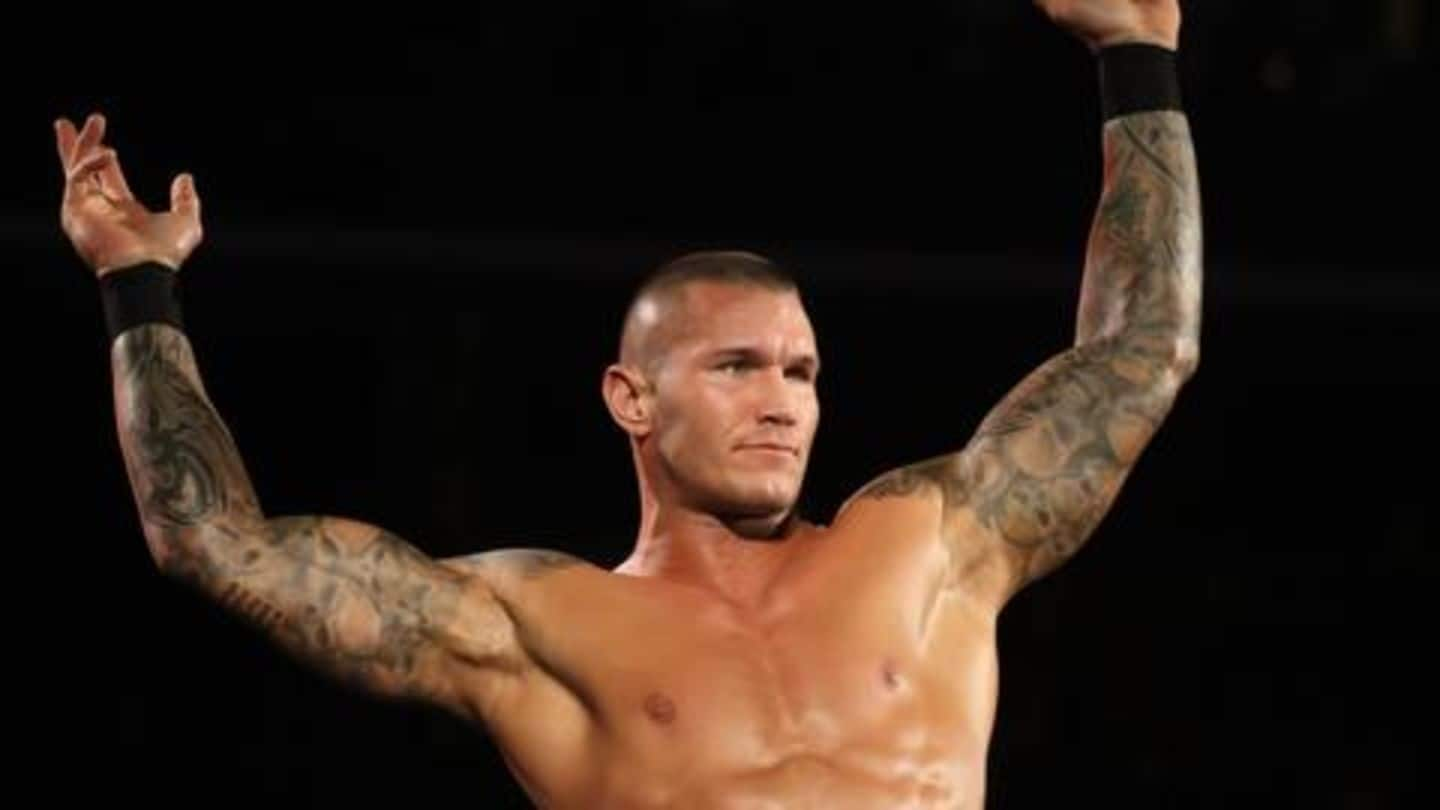 Randy Orton is one of the most talented wrestlers in WWE. Being a 13-time world champion and a Grand Slam winner, he has won it all and is undoubtedly a future Hall of Famer. Recently, he signed a five-year contract extension with the promotion. On the same note, we take a look at the top moments in his WWE career, so far.
The evolution of Orton with Evolution
While Orton had made a striking debut in 2002, his rose to prominence upon joining the tag-team stable Evolution, led by Triple H, along with Batista and Ric Flair. While he turned heel in the process, the conniving tactics he used, backed by Hunter, along with his sound wrestling skills, made him an instant hit and a fan favorite.
Becoming the youngest world champion of all-time
Being with Evolution paid off as Orton, under the guidance of Hunter, became the youngest world champion of all-time, at the age of 24. However, he was back-stabbed by Hunter, who was jealous of his quick rise to stardom and as a champion. This allowed Orton to turn face, as he was involved in a healthy rivalry with Hunter, which again, bolstered his career.
A brutal rivalry with The Dead Man
Having become a fan-favorite, Orton was surely on the rise as he decided to go after the topmost guy in the promotion, The Undertaker. While he failed to beat The Dead Man at WrestleMania 21, he continued the rivalry until the year-end and even involved his father, Bob. While he turned heel in the process, the rivalry once again uplifted his career magically.
Taking out John Cena's father to portray a top heel
Orton is known to be vicious while portraying a heel. It was in 2007 when after losing a World Championship match to John Cena, he was put into a non-title match against Cena to prove that he still deserved an opportunity. However, during the match, he instead punt-kicked Cena's father in the head, portraying a vicious heel, as the crowd booed him roughly.
Winning the world championship for the 13th time
Winning the latest championship is always a top moment for any superstar. After initially refusing to face world champion, Bray Wyatt, at WrestleMania 33, Orton tricked him to win his trust and burn down the house of Sister Abigail. He back-tracked and changed his mind, as he beat Wyatt for his 13th World Championship and turned face once again to become a crowd favorite.