Biden makes Indian-American Neera Tanden the chief of budget team
Biden makes Indian-American Neera Tanden the chief of budget team
Dec 01, 2020, 01:55 pm
3 min read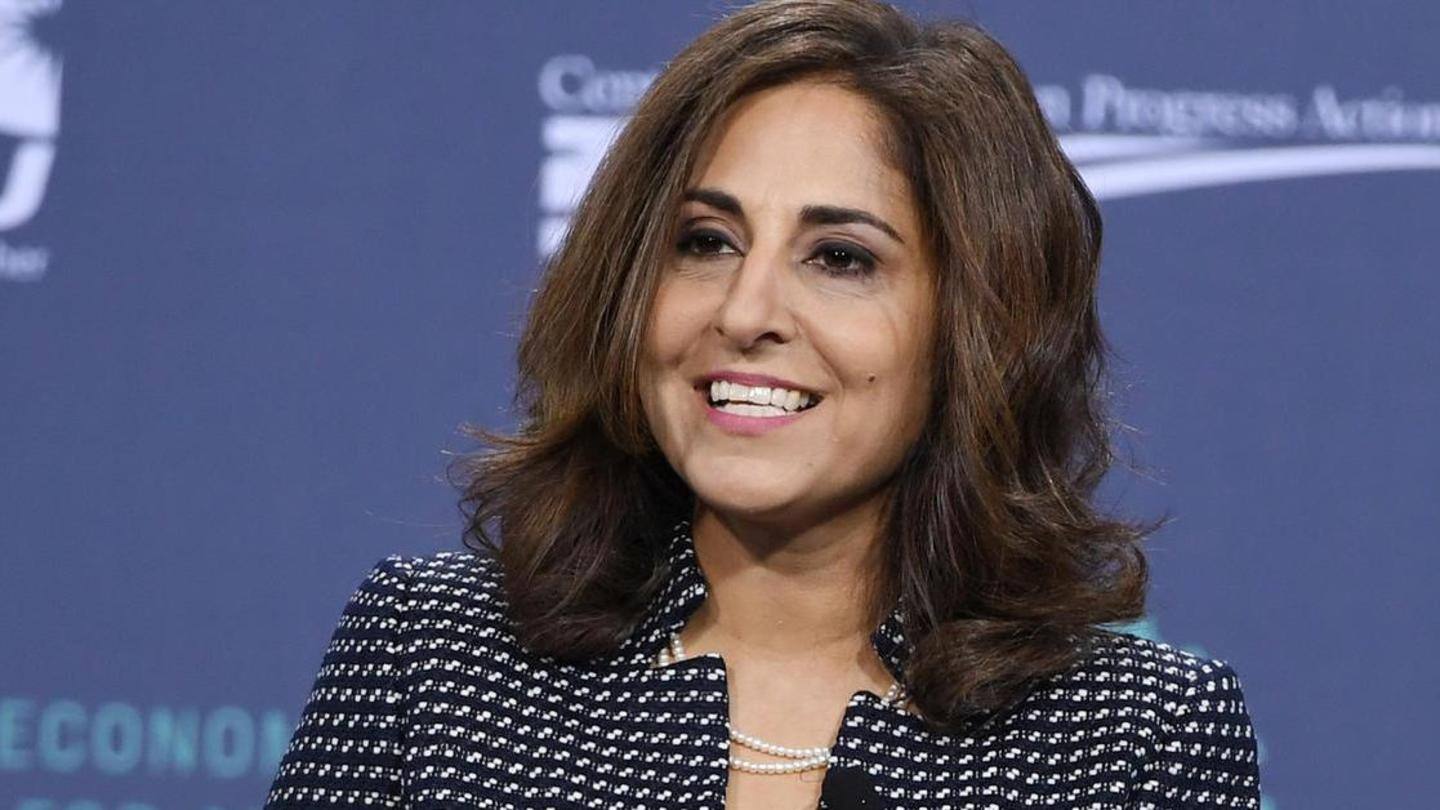 Neera Tanden, an Indian-American woman, was on Monday named by the US President-elect Joe Biden as the director of the Office of Management and Budget. With this, she has become the second woman of Indian origin who will work closely with Biden — the first one being Vice President-elect Kamala Harris. As the head of OMB, Tanden will oversee the administration's budget. Here's more.
She was born in 1970, divorced mother raised her
Born in Massachusetts in 1970, Tanden and her brother were raised by their divorced mother. In interviews, she spoke about relying on food coupons for survival during childhood. An alumna of the prestigious Yale University, Tanden has also served as the senior adviser in the US Department of Health and Human Services. She played a pivotal role in developing the policies of Obamacare.
Tanden has worked closely with Hillary Clinton
Tanden is also the chief executive of Center for American Progress (CAP), a left-leaning think tank. She has been a longtime aide of former Secretary of State Hillary Clinton. She worked with the latter during her first Presidential campaign of 2008. She was also associated with the presidential campaign of Michael Dukakis in 1988. Once Tanden revealed she was a Ronald Raegan supporter.
As OMB's head, Tanden naturally has a huge responsibility
Tellingly, the OMB functions as the gatekeeper of the $4 trillion federal budget, implying that Tanden has a huge responsibility on her shoulders. Welcoming the announcement linked to Tanden, Shekar Narasimhan, a close adviser of Biden's transition team, said she is "the most well-versed person in progressive economics I have ever met." He also added that he has been her fan for some time.
She was a bad organizational leader: Tanden's former colleague
By appointing Tanden to the top job, Biden has reiterated that he wants a diverse team with him. However, not everyone was pleased with his choice. Journalist Ali Gharib, who worked as a writer for CAP, called Tanden a bad leader. "Neera Tanden was my boss and was a very bad organizational leader," he wrote on Twitter, adding that she lacked "moral courage."
CAP also gained negative attention for ignoring sexual harassment allegations
In April 2018, a BuzzFeed article claimed CAP sat over sexual harassment allegations, leveled by a female employee. Tanden was particularly slammed for mentioning the victim's name several times at a meeting. "There is literally one thing you cannot do in this meeting and that is out the victim and Neera Tanden did it multiple times," an employee told the publication.
Republicans have already started dismissing Biden's pick
Tanden's confirmation would be cumbersome as a few Republicans have already started voicing their opposition. Arkansas Republican Sen. Tom Cotton said Tanden's tweets are dipped in hate. He tweeted, "Just as he's unfit to serve in the U.S. Senate, she's unfit to be confirmed by the U.S. Senate." Sen. John Cornyn said Tanden's insulting comments about GOP senators would make her confirmation tough.
Many on the Left dubbed Tanden's think tank as "corporate-friendly"
As it turns out, many Left-leaning people are also not a fan of Tanden's views. They think her think tank is too "corporate-friendly." However, Ohio Democratic Sen. Sherrod Brown said Tanden was "smart, experienced, and qualified for the position of OMB Director." Massachusetts Sen. Elizabeth Warren also raised no objections against Tanden. And New Jersey Democratic Sen. Cory Booker called Tanden brilliant.