'US military perhaps behind coronavirus,' Chinese official echoes conspiracy theory
'US military perhaps behind coronavirus,' Chinese official echoes conspiracy theory
Written by
Siddhant Pandey
Mar 13, 2020, 03:15 pm
3 min read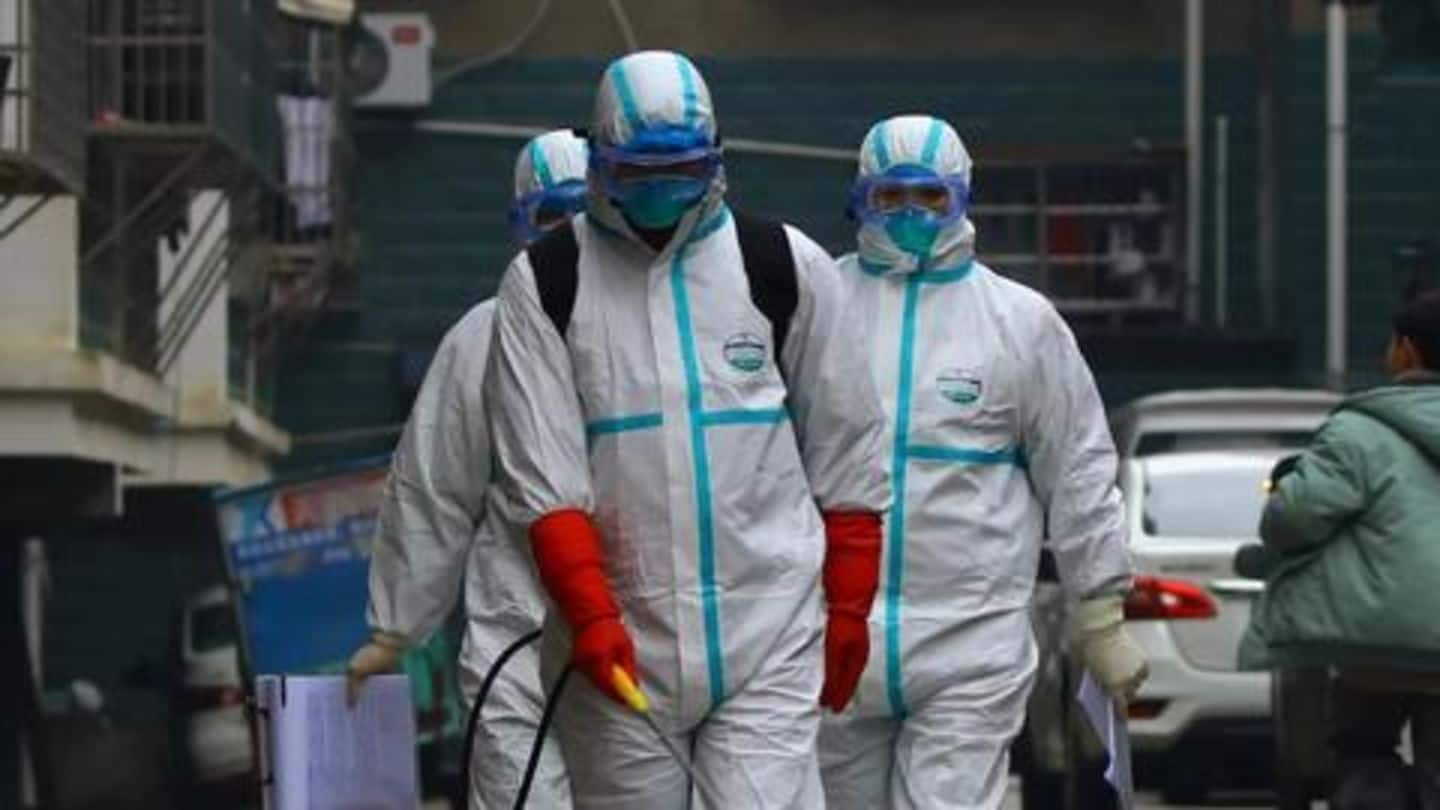 A senior Chinese official has hinted at a United States conspiracy behind the novel coronavirus outbreak. The spokesperson for China's Foreign Ministry, Zhao Lijian, made the statement on Twitter on Thursday, amid similar conspiracy theories gaining traction on Chinese social media. The novel coronavirus disease, called COVID-19, was first reported in the Chinese city of Wuhan in December last year.
'Might be US army who brought epidemic to Wuhan'
Zhao shared a video of Dr. Robert Redfield, Director of the Centers for Disease Control and Prevention (CDC), telling the US Congress that some Americans previously believed to have died from influenza were diagnosed with COVID-19 after their deaths. Zhao then urged US authorities to reveal the details of said patients, adding, "It might be US army who brought the epidemic to Wuhan."
You can view Zhao's tweet here
2/2 CDC was caught on the spot. When did patient zero begin in US? How many people are infected? What are the names of the hospitals? It might be US army who brought the epidemic to Wuhan. Be transparent! Make public your data! US owe us an explanation! pic.twitter.com/vYNZRFPWo3

— Lijian Zhao 赵立坚 (@zlj517) March 12, 2020
What is the conspiracy theory around COVID-19?
In a later tweet, Zhao shared an article published on the Canadian conspiracy theory website Global Times. The article—citing Japanese and Taiwanese inputs—detailed how different haplotypes (varieties) of the novel coronavirus indicate that the virus emerged in the US. It is also suggested in the article that the virus may have started spreading much before it was first reported in December in Wuhan.
US officials assert COVID-19 is 'Made in China'
In recent days, China has criticized US officials for identifying the novel coronavirus, officially named SARS-CoV-2, as the "Wuhan virus." As the outbreak intensifies in the US, killing at least 40 people, several Conservatives have started calling the virus the "Wuhan virus" or "Chinese coronavirus," seemingly to shift accountability back to China. Interestingly, China has itself been accused of covering up the outbreak initially.
The outbreak first came to the fore late-December when a group of people in Wuhan started exhibiting flu-like symptoms. They were found to have been infected with a novel coronavirus. The symptoms also include cough, fever, pneumonia, and in severe cases, multiple organ failure and death. It has since spread to over 100 countries, infecting almost 1.3 lakh people and killing 4,720.
In India, the first case of coronavirus infection was reported in Kerala in late-January. Till now, a total of 75 cases have been reported, according to the Ministry of Health. A patient in Karnataka also died on Tuesday. Separately, four patients have recovered through treatment.
How can you avoid getting infected?
The virus can be transmitted between persons upon close physical contact with an infected person through respiratory droplets. It is advisable to maintain good hygiene by washing hands with soap thoroughly and at regular intervals. One must also avoid touching their mouth, nose, and eyes. If possible, people have also been advised to maintain social distancing.