'Political movement only just begun,' says Trump after impeachment acquittal
'Political movement only just begun,' says Trump after impeachment acquittal
Written by
Siddhant Pandey
Feb 14, 2021, 10:13 am
3 min read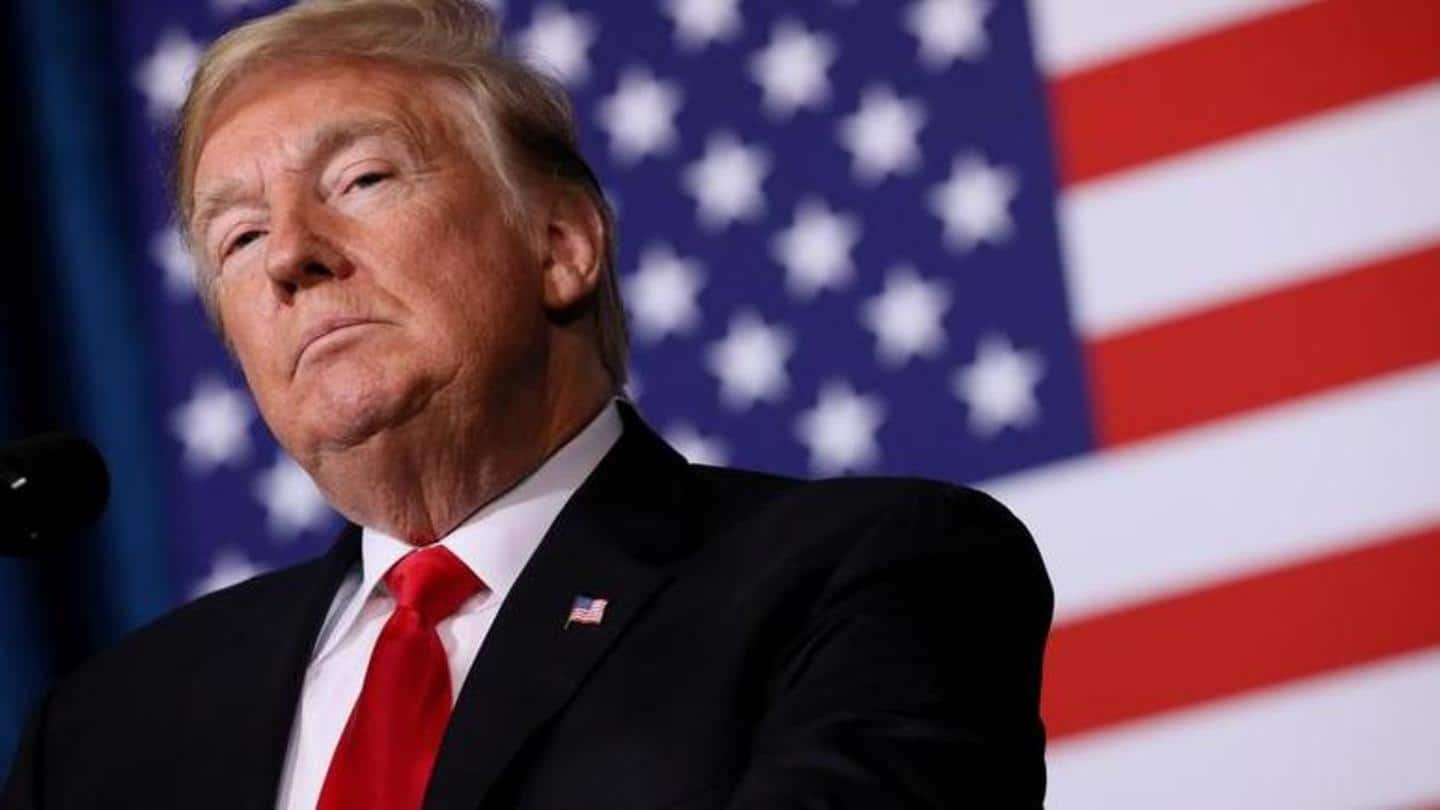 Former United States President Donald Trump on Saturday thanked Senate Republicans for his impeachment acquittal. Trump said his political movement to 'Make America Great Again' had "only just begun" after the Senate fell short of the two-thirds majority needed to convict him on charges of inciting an insurrection at the US Capitol on January 6 this year. Here are more details.
Senate voted 57 to 43 to impeach Trump
Senators had voted 57 to 43 (including seven Republicans) to convict Trump in the impeachment trial. Although the majority voted to impeach Trump, the Senate fell 10 votes short of the 67 required for conviction. If he had been convicted, the Senate could have voted to restrict Trump from running for office in the future, which he is considering. This was Trump's second impeachment.
'Greatest witch hunt in history'
Trump released a written statement after his acquittal saying that the trial was the "greatest witch hunt in history" and his "movement to Make America Great Again" had "only just begun." He thanked his Republican allies but did not mention the seven Republicans who voted to convict him. "We have so much work ahead of us," Trump said.
'One party given free pass to denigrate rule of law'
"We will emerge with a vision for a bright, radiant, and limitless American future," Trump said, "It is a sad commentary on our times that one political party in America is given a free pass to denigrate the rule of law."
Mob of Trump supporters had stormed Capitol last month
The House of Representatives had impeached Trump on January 13, a week after a mob of his supporters breached the US Capitol leaving lawmakers fleeing for safety. Democrats called Trump's hand behind the US Capitol riot an "open and shut" case of impeachable conduct, pointing to how he had spent two months spreading misinformation about how the 2020 Presidential election was "stolen."
'Trump whipped supporters into frenzy, directed them at Capitol'
Senate Majority Leader Chuck Schumer said, "He summoned his supporters to Washington, on the Ellipse, whipped them into a frenzy, and directed them at the Capitol." It was argued that Trump's appeal to supporters to "fight like hell, at the rally that preceded the attack," was merely rhetorical. The central argument was that the Senate had no constitutional jurisdiction to try a former President.
Trump could still be held liable in court: Republican Senator
Republican Senator Mitch McConnell, a former Trump ally, said there was "no question" that Trump was responsible for the Capitol riot. McConnell, who voted against conviction, described Trump's role as a "disgraceful dereliction of duty." McConnell said that while Congress has exhausted all avenues to punish Trump, he could still be held liable in court. "He didn't get away with anything yet," he added.