Khashoggi's murder happened 'under my watch': Saudi's crown prince
Khashoggi's murder happened 'under my watch': Saudi's crown prince
Sep 26, 2019, 04:33 pm
3 min read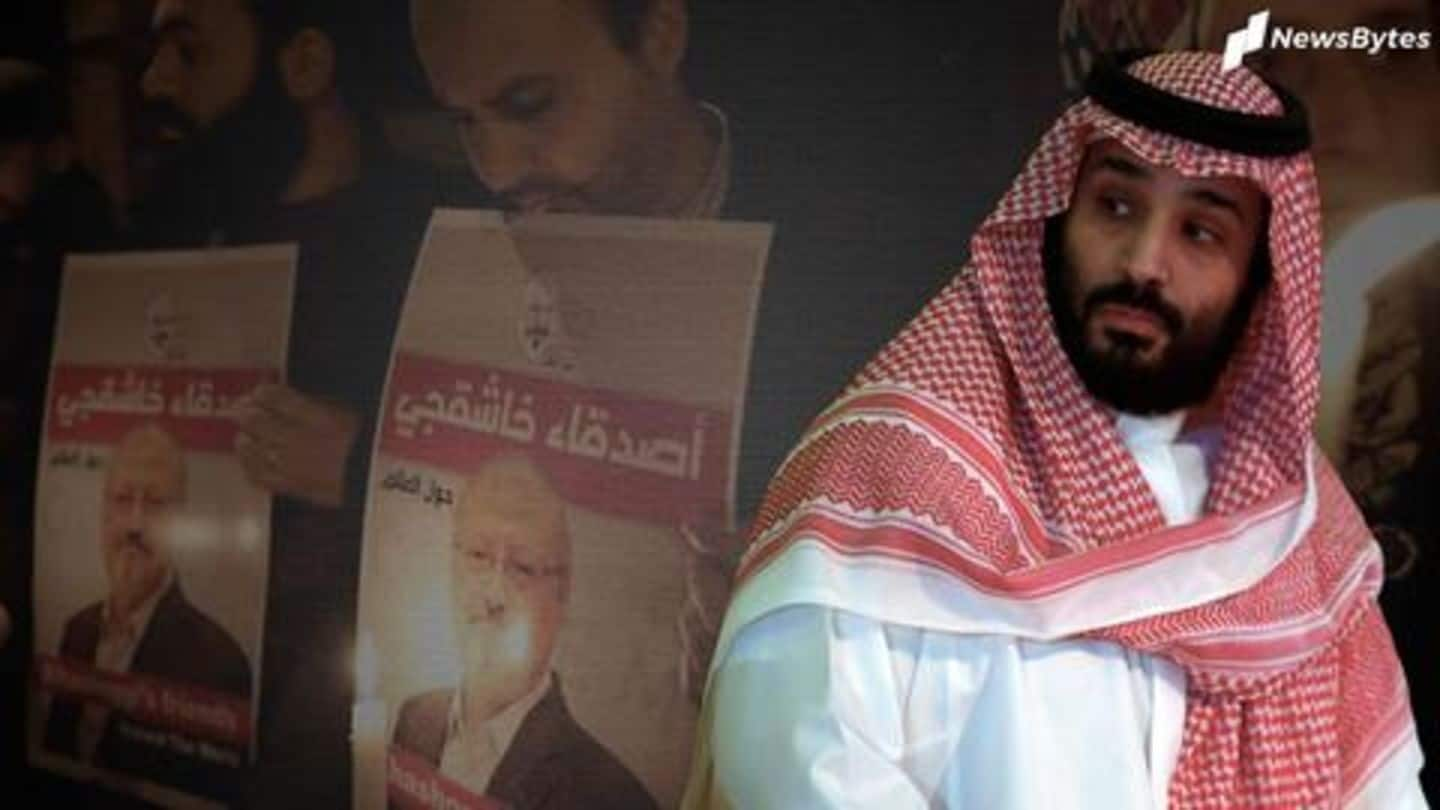 Mohammed bin Salman (popularly known as MbS), who is the de-facto ruler of Saudi Arabia, has said he is responsible for the murder of journalist Jamal Khashoggi, as it happened "under his watch". The Washington Post journalist was murdered inside the Saudi consulate in Istanbul last year in October, and this is the first time MbS has spoken about it. Here are more details.
Khashoggi's murder prompted outrage across the world
MbS has been taking steps to "liberalize" the Kingdom and has made a couple of changes in the orthodox lifestyle. Under his command, ban on movies was lifted and women were allowed to drive. But MbS' efforts came crashing down after Khashoggi, a staunch critic of Riyadh, was murdered and his body dismembered by hitmen. The murder sparked worldwide outrage, with many blaming MbS.
I get all the responsibility: MbS
On October 1, before the first death anniversary of Khashoggi, a documentary titled The Crown Prince of Saudi Arabia is set to be screened. It is in this documentary that MbS took "responsibility" for the murder. "It happened under my watch. I get all the responsibility because it happened under my watch," MbS told Martin Smith of PBS. However, he claimed he wasn't "aware".
MbS claimed he can't keep a track on everyone
Reportedly, Smith had this conversation with MbS outside Riyadh in December 2018, weeks after Khashoggi's death. When the journalist asked MbS how is it possible he was in dark about the murder, he replied, "We have 20 million people. We have 3 million government employees."
For days, Riyadh tried to mislead on the murder
Notably, the Kingdom has been changing its theories about Khashoggi's murder. After initially saying the slain journalist "left the consulate", Riyadh put the onus on "rogue" agents for the brutal murder. In what qualifies as nothing but token action, 11 suspects were put on trial, but not many hearings have happened since. Riyadh's laxity has earned it intense criticism from rights activists.
Earlier, a UN expert claimed MbS knew about the crime
As it turns out, UN special rapporteur Agnes Callamard launched a special investigation into the murder and in June submitted her excruciating 100-page long report. She called the murder an "international crime" and concluded that it isn't possible MbS didn't know about it. The 15-person mission required significant government coordination, resources, and finances, Callamard said to support her claim of the Saudi government's involvement.
But why did MbS suddenly have a "change of heart"?
MbS' admission comes at a time when Saudi has to deal with a lot, including attacks on oil fields and tensions with Iran. According to Mahjoob Zweiri, director of Qatar University's Gulf Studies Center, MbS made this statement assuming that the international community will receive it positively, and not "criminalize" him. "I call it a moral responsibility rather than a criminal responsibility," he added.