Japan plans to drop explosives on asteroid Ryugu: Here's why
Japan plans to drop explosives on asteroid Ryugu: Here's why
Written by
Shubham Sharma
Mar 21, 2019, 10:38 am
3 min read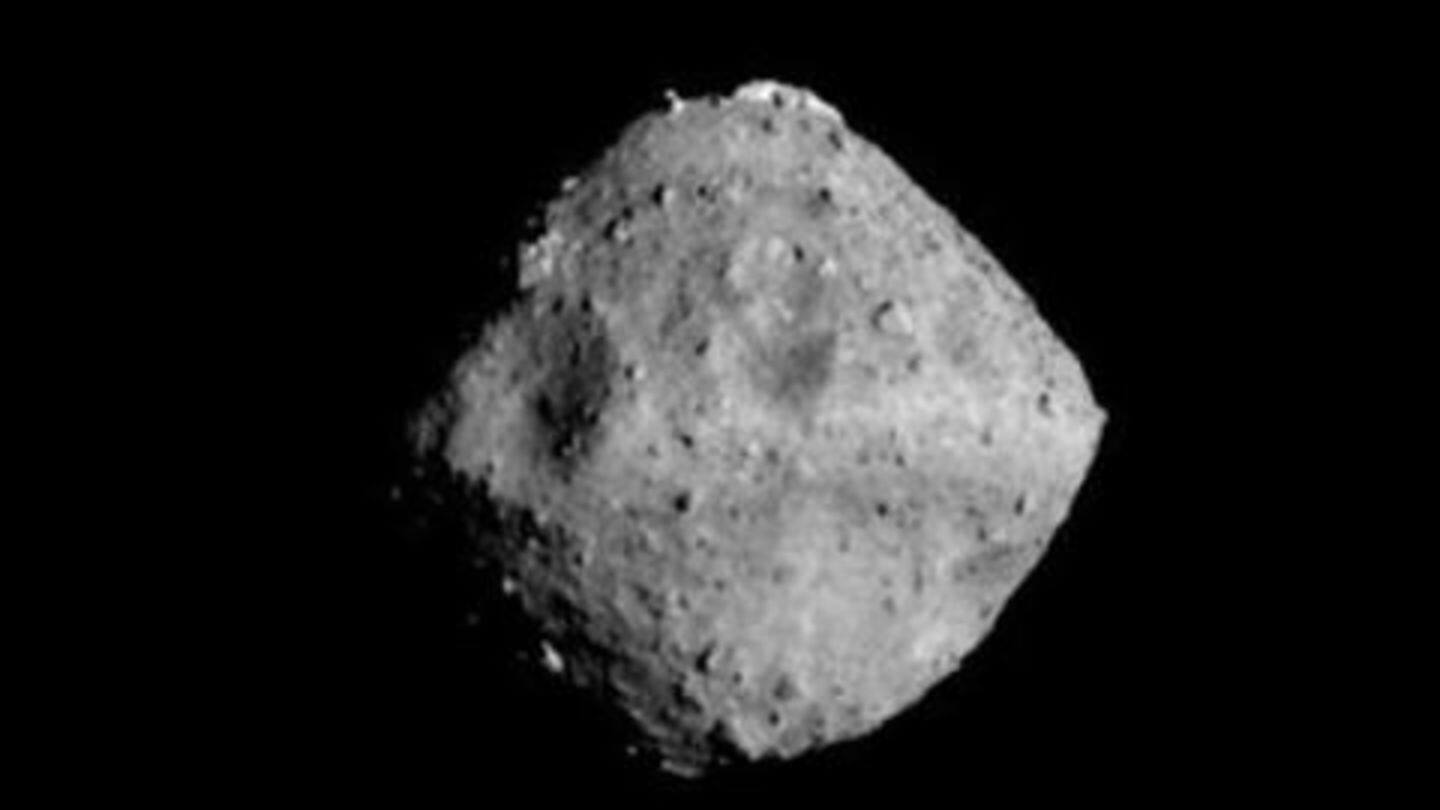 The Japanese space agency, aka JAXA, plans to drop explosives on an asteroid as part of an effort to collect samples from within its surface. Back in 2018, its Hayabusa2 spacecraft reached asteroid Ryugu, a space rock some 300 million kilometers away from Earth. It landed on Ryugu's surface last month and is now planning the challenging 'blasting' mission. Here's everything about it.
Hayabusa2 on a sample retrieval mission
Launched in 2014, the Hayabusa2 spacecraft has been designed to collect, store, and bring back surface samples from the distant space rock. The spacecraft touched down last month and fired a pinball-like projectile and pipeline to collect samples of dust and other tiny fragments. However, that was just the surface material; JAXA wants to dig deeper to learn about the asteroid's early life.
To go underground, Hayabusa2 will drop an impactor
As Hayabusa2 doesn't come with a drilling system to fetch subsurface materials, JAXA will drop an explosive to create a crater. On April 5, the agency plans to navigate the spacecraft 20km down from its home position and drop a cone-shaped impactor containing an explosive and copper projectile. The projectile, when released from the impactor, will fire into the surface, creating a large crater.
The projectile will hit at a speed of 2km/second
The baseball-sized projectile weighing about 2 kilograms will hit the surface of the asteroid at a speed of 2km/second. This, as the team expects, could create a 32-feet-wide and 3 feet deep crater.
However, this won't be a walk in the park
It's important to note that the upcoming mission won't be as simple as the one Hayabusa2 nailed after touching down on Ryugu's surface last month. Here, the spacecraft would have to move away from the impact zone as soon as possible to avoid the shards spewing out from the blast. "It will be very challenging," JAXA project engineer Takanao Saeki told the Associated Press.
Following the impact, Hayabusa2 will wait for two weeks
If everything goes as planned and the impact creates a big enough crater, Hayabusa2 will wait for about two weeks to let the debris and dust clear out. Then, it will attempt touch-and-go sample collection from the crater. However, agency researcher Takashi Kubota says if the crater zone isn't safe for landing, they might skip the collection part and go ahead with observational data.
Hayabusa2 will return in 2020
Hayabusa2 will carry out its work until the end of 2019. Once the mission is complete, the asteroid will head back to Earth and land with the samples by the end of 2020.