Lockdown- No, Emergency- Yes: How Japan plans to handle coronavirus
Lockdown- No, Emergency- Yes: How Japan plans to handle coronavirus
Apr 06, 2020, 05:54 pm
3 min read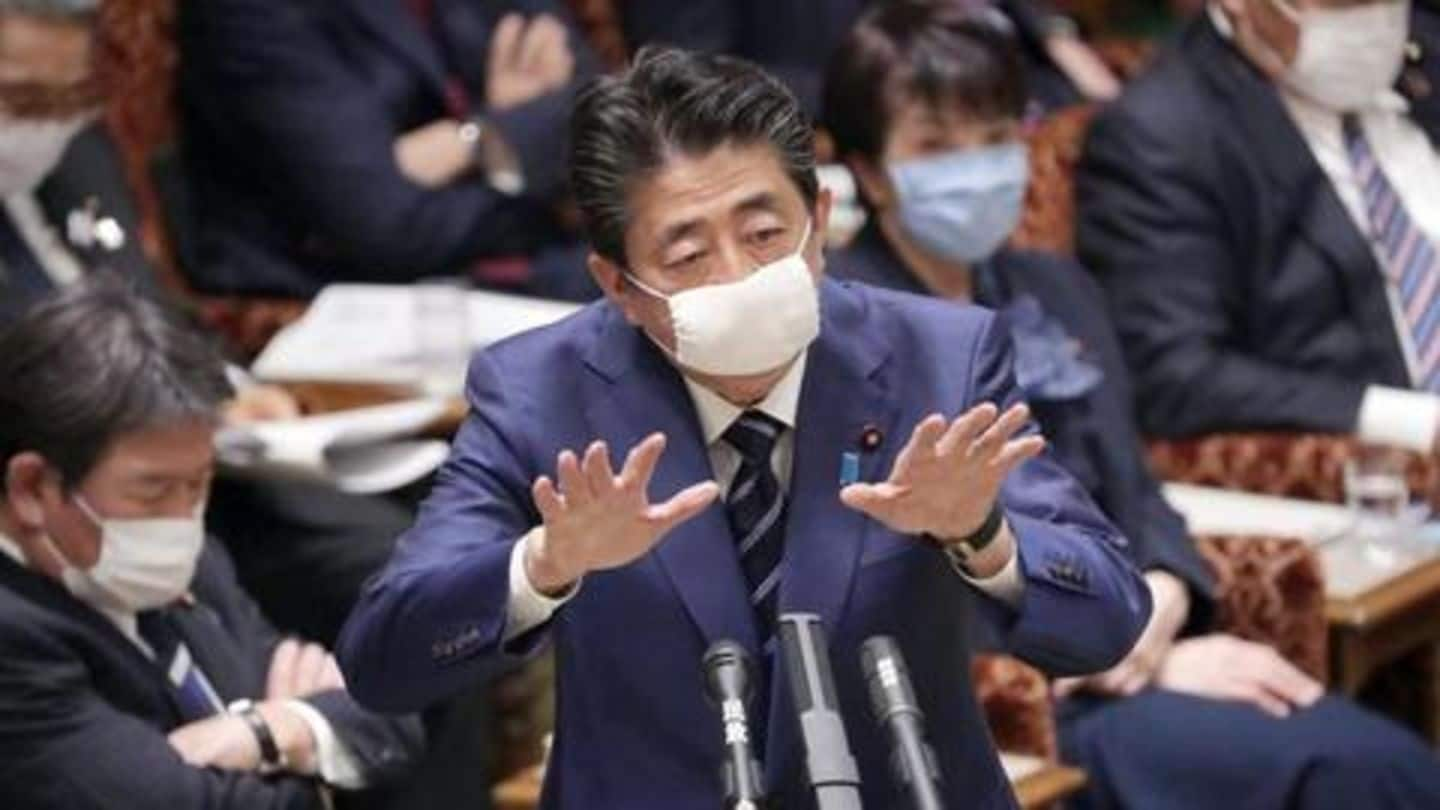 The first stage to curtail the coronavirus pandemic is a lockdown, as countries that have been hammered by COVID-19 have shown. Italy has shut everything, so has France and so did epicenter China (although only worst-affected cities were shut). Now, Japanese Prime Minister Shinzo Abe is also giving it a thought, however, he is taking a far more lenient approach. Here's all about it.
Cases are relatively low, but Tokyo's numbers are concerning
Fortunately, Japan's numbers show it's doing much better than some European nations, or the United States for that matter. 3,654 have been infected and 85 have died across the Asian country, but it's the data coming from capital Tokyo that has worried authorities. More than 1,000 cases were reported from there. Likewise, Osaka and Hyogo prefectures aren't doing well either.
A lockdown, the Japanese way, is on cards
As the crisis is deepening, Abe said on Monday that a state of emergency will be declared in Tokyo and six other prefectures. This move will give governors more power to take a call on businesses' closures and urge residents to stay indoors. However, it won't be as strict as a lockdown where people are penalized for breaking the rules.
A large chunk of Japanese want emergency to be declared
As it turns out, the Japanese are already favoring the emergency. JNN's poll showed that 80% of those surveyed think Abe should declare an emergency while only 12% deemed it unnecessary. Perhaps, it has been the delayed response due to which Abe's approval rating also fell by 5.7 points from 43.2% in March. But experts feel it should have been declared on April 1.
The emergency can go on for six months
The Japanese government is also planning a stimulus package to minimize the blow on the already struggling economy. Abe said the emergency could last a month but broadcaster TBS claimed the government was looking at a six-month period. The prefectures will be allowed to decide on the duration, a Reuters report said. The declaration is expected on Tuesday, as per Kyodo News.
On March 13, Japan's legislature changed a law
It's important to underline that just last month a law was tweaked that allowed Abe to declare a state of emergency if the disease poses a "grave danger" to lives and if it negatively impacts the economy. This law was imposed when the swine flu outbreak happened in 2009. The changes as approved by Diet, Japan's legislature, will remain effective for two years.
Abe needs experts' opinions before declaring emergency
In the last couple of days, pressure has been mounting on Abe to take stringent steps. Tokyo Gov. Yuriko Koike and Osaka Gov. Hirofumi Yoshimura have been repeatedly calling him with the same demand, and healthcare professionals also warned that the system could collapse soon. But before he declares this first-of-its-kind emergency, Abe has to take experts' opinions to understand if it's absolutely necessary.
Not long ago, Abe was criticized for tone-deaf idea
Last week, Abe came under heavy criticism after he announced his government would distribute two reusable face masks per household to defeat COVID-19. Soon hashtags like "Abe's mask" and "Screw your two masks" trended on Twitter. Abe has also promised a "boldest-ever" stimulus to help the economy. The package could be more than 56.8 trillion yen ($522 billion), announced during the 2008 global financial crunch.