Linda Tripp, whose tapes exposed Bill Clinton's affair, dies
Linda Tripp, whose tapes exposed Bill Clinton's affair, dies
Apr 09, 2020, 04:49 pm
3 min read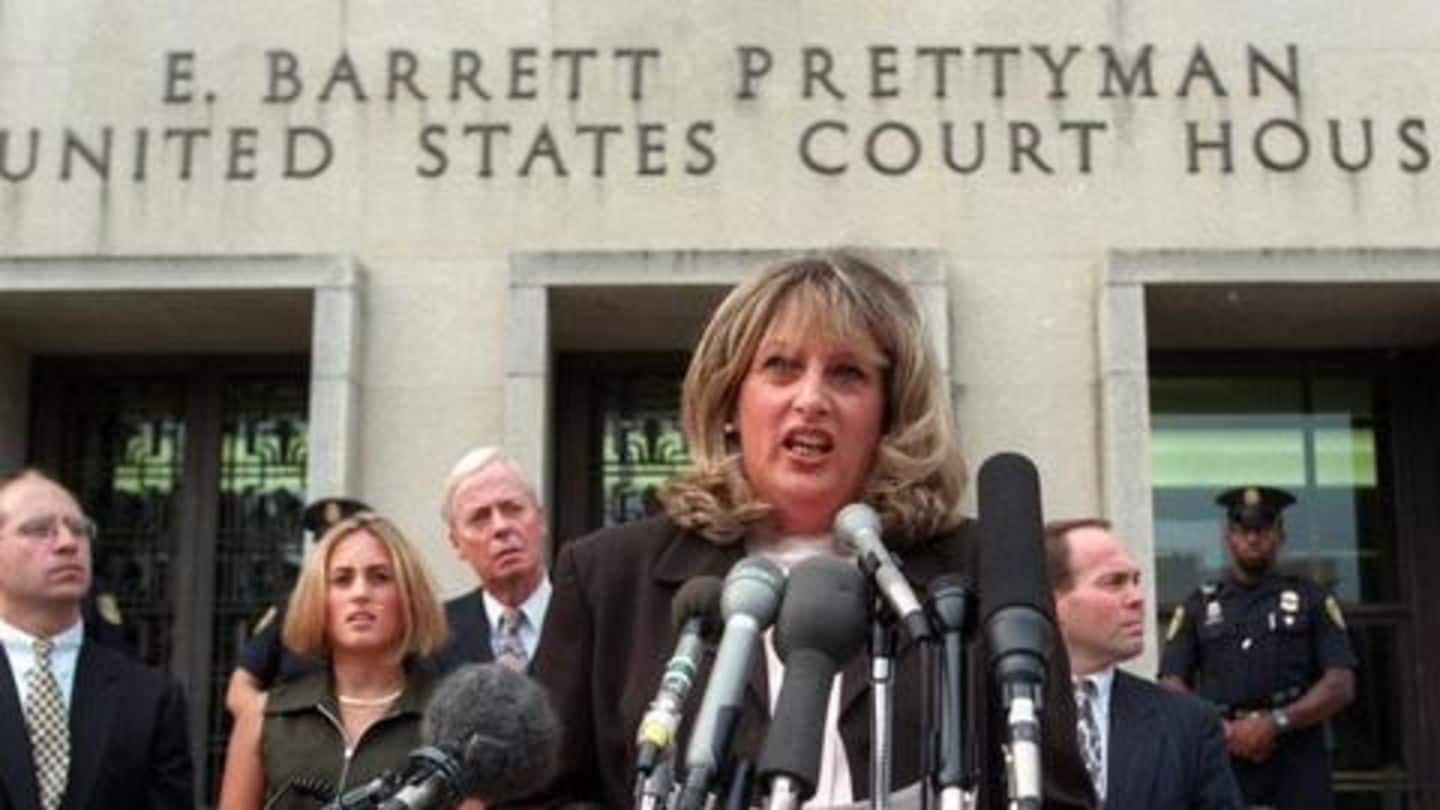 Linda Tripp, who secretly recorded her conversations with former White House intern Monica Lewinsky that exposed ex-US President Bill Clinton's sex scandal leading to his impeachment, died on Wednesday at the age of 70. Yesterday, after news of Linda's deteriorating health surfaced, Monica said she wishes well for her, the past, notwithstanding. "I hope for her recovery," the former White House intern said.
Monica confided in Linda, she taped the conversations
In the 1990s, Linda worked as a public affairs official at the US Department of Defense when Monica, 20 years her junior, confided in her about falling in love with a married man. The intern, who was a little over 20 at the time, confided in Linda about her affair, not knowing that the latter was taping the conversations to bring Clinton down.
Linda's tapes had details about the affair
In the conversations, Monica told Linda she had sex with Clinton at the Oval Office several times and that she had also saved a blue dress that had stains of his semen. Linda urged Monica to not get the blue dress dry cleaned. Linda handed over the tapes to Kenneth Starr, an independent counsel probing members of Clinton administration. She sought immunity in return.
Clinton was impeached, but Senate acquitted him
Linda had told lawyers of Paula Jones, who had accused Clinton of sexual harassment in 1994, about the affair. In 1998, during the deposition of Jones' lawsuit, Clinton denied having sexual relationships with Monica. The denial assumed significance in an article of impeachment dealing with perjury. He was also charged with obstruction of justice. Clinton was impeached in December 1998, but acquitted on February 12, 1999.
Although Linda defended her actions, Monica felt cheated
For some Linda was a woman who did the right thing, but Clinton's supporters vilified her for betraying a friend, by posing as a motherly confidant. She had political intentions, it was suggested. But Linda said she was convinced she was helping Monica. In a 2018 episode of Slate's podcast Slow Burn, Linda said Clinton deserved to be exposed.
Linda explained why she secretly taped the conversations
"This was flying by the seat of my pants, terrified, out of my wits, completely guilt-ridden that I was having to manipulate her, but convinced in my soul that in the end, it would benefit her," she had said.
She was devoted to her family, Linda's son-in-law noted
Linda had been diagnosed with late-stage pancreatic cancer, her mother Inge Carotenuto told CNN. About her demise, Thomas Foley, her son-in-law, told BuzzFeed it was not related to coronavirus. "I know all the press will focus on the other stuff but she was a special person and a fantastic grandparent who was devoted to her family. People forget this part," Foley said.
Don't know how I will survive this heartache: Linda's daughter
"I don't know myself if I can survive this heartache. Please pray for a painless process for the strongest woman I will ever know in my entire lifetime," her daughter Allison Tripp Foley wrote on Facebook, in a post that was later made private.
Monica knew it was a difficult time for Linda's family
no matter the past, upon hearing that linda tripp is very seriously ill, i hope for her recovery. i can't imagine how difficult this is for her family.

— Monica Lewinsky (@MonicaLewinsky) April 8, 2020