Epstein among 'many things' why divorce happened: Melinda French Gates
Epstein among 'many things' why divorce happened: Melinda French Gates
Written by
Pallabi C Samal
Mar 04, 2022, 05:49 pm
3 min read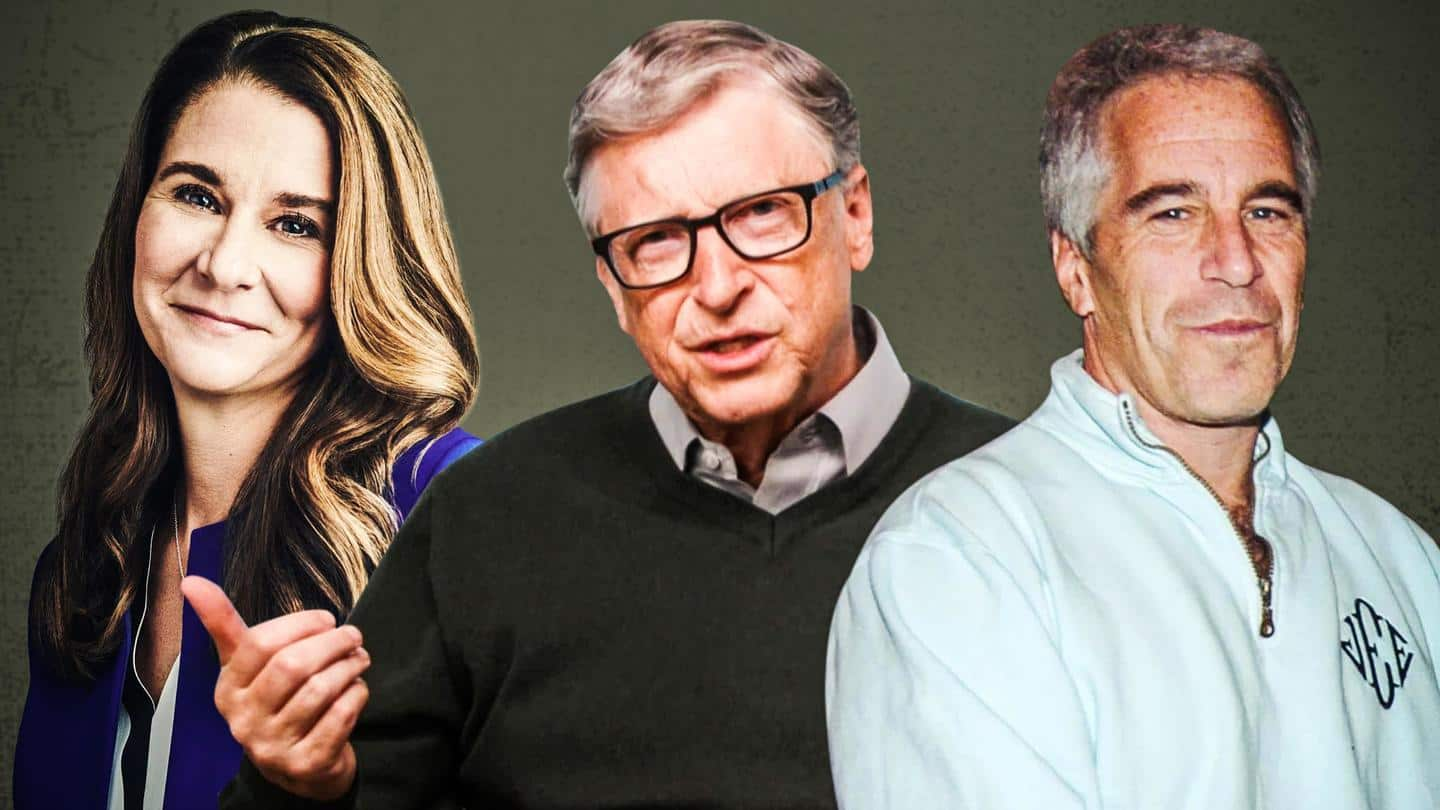 American philanthropist Melinda French Gates has given her first-ever interview after her divorce from Microsoft founder Bill Gates. In it, she said that Gates's relationship with financier-convicted sex offender Jeffrey Epstein was one among "many things" that aided in the breakdown of her 27-year-long marriage. French Gates admitted to meeting Epstein once and regretted it "from the second I stepped in the door."
What did French Gates say about Epstein?
"I did not like that he (Gates) had meetings with Jeffrey Epstein...I made that clear to him," French Gates told CBS's Gayle King. About her meeting with Epstein, she said, "I wanted to see who this man was and I regretted it from the second I stepped in the door." She described him as "abhorrent, evil personified. I had nightmares about it afterward."
Here's more on Epstein and the Gateses
"Any of the questions remaining about what Bill's relationship there was, those are for Bill to answer, but I made it clear how I felt about him," maintained French Gates. Notably, right after their divorce, The Wall Street Journal specifically pointed out that since 2013, French Gates was concerned about her then husband's dealings with Epstein, who was a convicted sex offender by then.
Gates aside, Epstein had ties with several other powerful people including former US Presidents Donald Trump and Bill Clinton, and UK's Prince Andrew. In August 2019, he was found dead in his prison cell in an apparent suicide, while awaiting trial on charges of sex-trafficking.
Philanthropist talks of Gates's affair
Apart from Epstein, a 2019 affair Gates had with an employee was considered to be another reason why the star couple split, as per media reports. When asked about that, French Gates said, "You know, I think those are questions Bill needs to answer," but added that she "certainly believe[s] in forgiveness, and so I thought we had worked through some of that."
Gates has now issued an apology
In response to French Gates's interview, Gates has issued a statement. "I will always be sorry for the pain that I caused Melinda and our family. I admire Melinda and everything she does to improve the lives of women and girls around the world, and I'm grateful for the work we continue to do together at our foundation," it read.
Here's more on aftermath of Gates's affair
To recall, upon learning about the affair, Microsoft's board had started an investigation in 2019 and eventually Gates stepped down from the company's board on March 13, 2020. But, his spokeswoman Bridgitt Arnold emphasized that his decision to step down from the board was unrelated to the investigation though she confirmed that the billionaire had an affair 20 years ago that "ended amicably."
Couple attended daughter's wedding after divorce
When asked about her current relationship with the business magnate, French Gates said, "We certainly have a working relationship and I would say we're friendly at this point." Tracing back, the couple announced their decision to separate in May 2021 and was granted divorce in August. Some months later, their daughter Jennifer Gates got married to equestrian Nayel Nassar, which was attended by both.