US to "roll out the red carpet" for Modi
US to "roll out the red carpet" for Modi
Jun 24, 2017, 12:34 pm
3 min read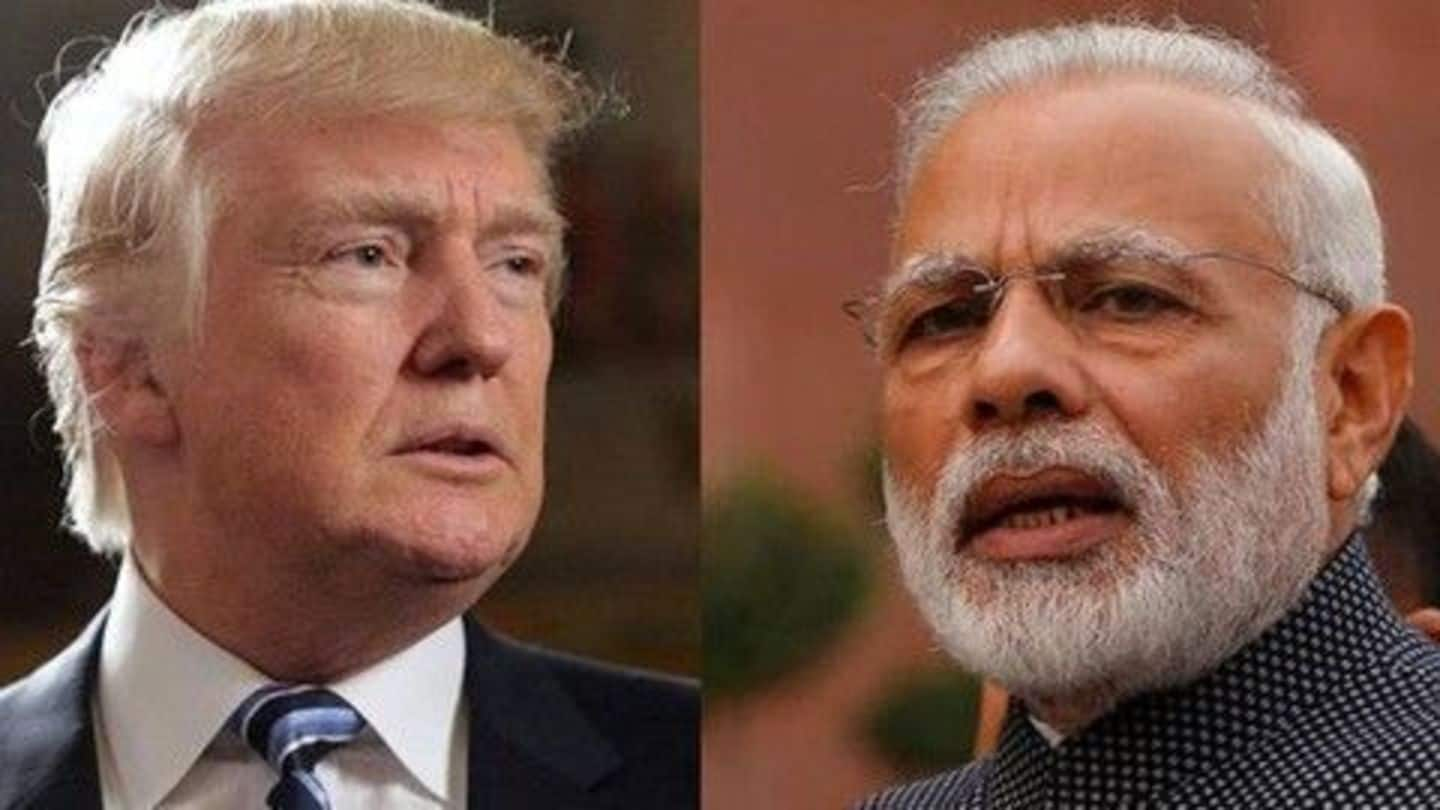 The White House will "roll out the red carpet" for Modi on June 26 in Washington, DC, a senior Trump administration official said. Modi and Trump will spend several hours together in several different settings, including one-on-one and delegation level talks; and a working dinner at the White House. Both sides are expected to discuss ways to expand trade, counter-terrorism and defense ties.
Modi departs for Portugal to hold talks with PM Costa
PM Narendra Modi has embarked on a three-nation tour to Portugal, the Netherlands and the US. Modi will first be visiting Portugal where he is scheduled to hold high level bilateral talks PM Antonio Costa. He will then spend two days in the US and meet President Donald Trump before heading to the Netherlands on June 27 for talks with PM Mark Rutte.
Modi and Acosta to try boosting trade, counter-terrorism cooperation
Modi is expected to review bilateral initiatives during his meeting with Acosta. "We will also discuss ways to further enhance the bilateral engagement, especially in the areas of economic cooperation, science & technology, space collaboration and people to people ties," Modi said in a Facebook post. The two will also discuss how to boost counter-terrorism cooperation and improve bilateral trade and investment.
Portugal's PM Costa is of Indian origin
Modi said India and Portugal's "close historical and friendly ties have picked up momentum after Prime Minister Antonio Costa's visit to India in January 2017." Interestingly, Costa is of Indian origin as he hails from Goa.
Modi first foreign leader hosted by Trump in White House
Modi is going to the first foreign leader to be hosted for a White House dinner by Trump. Trump had earlier hosted state dinners for Chinese President Xi Jinping and Japanese PM Shinzo Abe at his private Mar-a-Lago golf resort in Florida.
Modi says Dutch technology, innovation can benefit India's development needs
Modi will visit the Netherlands on June 27, where he'll meet PM Rutte and call on King Willem-Alexander and Queen Maxima. "The Dutch expertise in… water and waste management, agriculture and food processing, renewable energy and ports and shipping, matches with our development needs," Modi wrote on Facebook. Modi said he'll discuss with Rutte how both sides can "further harness the synergies."
Modi's visit coincides with 70 years of Indo-Dutch diplomatic ties
Modi's visit to the Netherlands will mark 70 years since the establishment of Indo-Dutch relations. Modi will be addressing the Indian diaspora in the Netherlands.