New 'consent condom' needs two people to unpack it
New 'consent condom' needs two people to unpack it
Apr 05, 2019, 04:15 pm
2 min read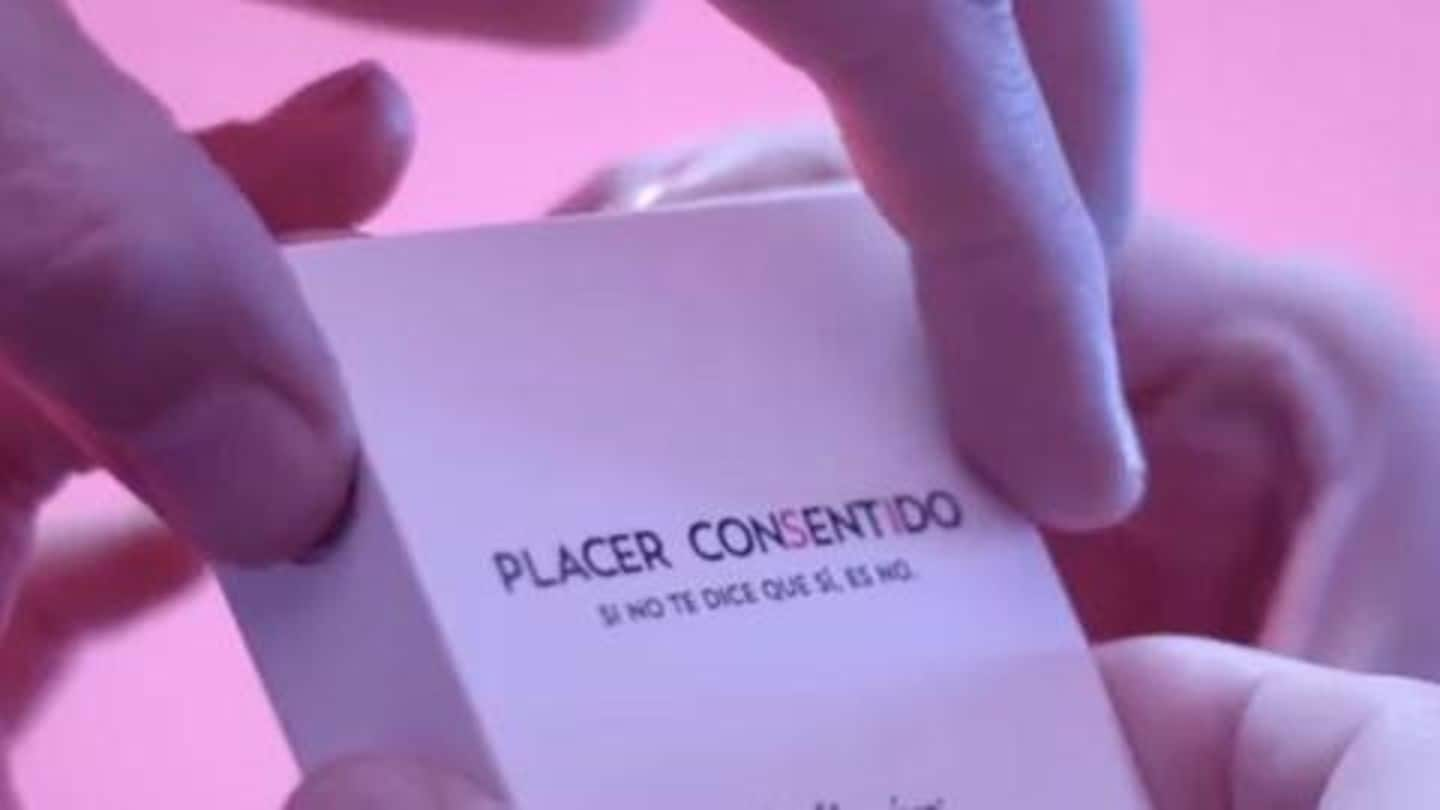 In the wake of the #MeToo movement, apparently everyone is talking about the importance of consent, and rightly so. The movement has inspired many changes in sexual safety domain, the latest of which is the introduction of a consent-promoting condom, from an Argentina-based sex toy company, which requires four hands (thus, a couple) to unpack. Read on to know more about the new invention.
Here's how the condom packaging works
The package of the contraceptive, developed by Argentinian sex toy brand Tulipán, requires to be pressed on all four corners at the same time. This implies that both partners must be aware of their actions beforehand, thus ensuring mutual sexual consent, and equal decision-making.
Message reads: If it's not a yes, it's a no.
The product is all set to release later this year
The product is all set to release later this year. Currently, the company is handing out free samples to couples in bars/events in Buenos Aires for trial and feedback purpose. Meanwhile, the initiative is getting genuine applause on the social media for helping promote the cause of sexual safety and consent. Its Twitter post has garnered more than 22,000 likes and 5,000+ comments.
"Pleasure is possible only if you both give consent"
"Tulipán has always spoken of safe pleasure but for this campaign we understood that we had to talk about the most important thing in every sexual relationship - pleasure is possible only if you both give your consent," the agency tasked with promoting the condom was quoted saying.