Imran Khan to take oath as Pakistan PM on Aug-18
Imran Khan to take oath as Pakistan PM on Aug-18
Aug 11, 2018, 10:39 am
2 min read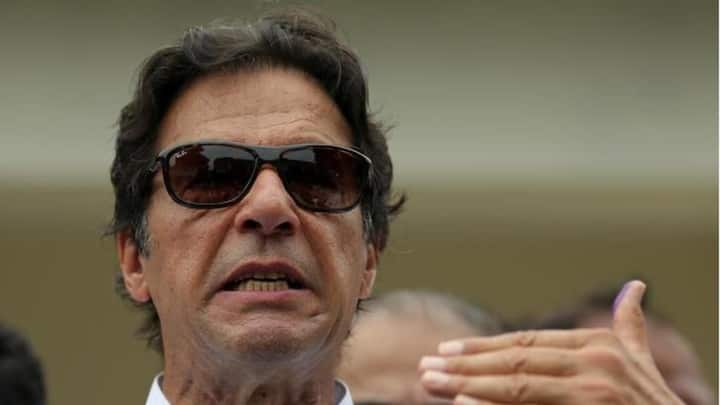 Imran Khan will take the oath as Pakistan's Prime Minister on August 18 this year, a senior Pakistan Tehreek-e-Insaf leader said yesterday. Senator Faisal Javed Khan also tweeted that the Pakistan Tehreek-e-Insaf party (PTI) led by the 65-year-old cricketer-turned-politician has invited Indian cricketers Kapil Dev, Navjot Singh Sidhu, and Sunil Gavaskar to attend Imran Khan's oath-taking ceremony. Here's more.
Senator Javed tweets about Imran's oath-taking
Imran Khan to take oath as Prime Minister of Islamic Republic of Pakistan on the 18th Aug 2018 inshALLAH

— Faisal Javed Khan (@FaisalJavedKhan) August 10, 2018
Newly-elected members to take oath in NA session on Aug-13
Javed's tweet came after President Mamnoon Hussain summoned a session of the National Assembly (NA) on August 13 during which the newly-elected members will take the oath. The PTI's parliamentary committee on Monday officially named Khan as their parliamentary leader and nominee for the next Prime Minister of Pakistan. The PTI secured 116 general seats in the NA in the July 25 polls.
President Hussain to postpone Scotland trip for PM's oath-taking ceremony
Geo News reported that President Mamnoon Hussain has decided to postpone his visit to Scotland in order to administer the oath to the next Prime Minister. Hussain was scheduled to visit Edinburgh from August 16 to August 19.
28 independent winning candidates have joined PTI
PTI spokesperson Fawad Chaudhry said that the party has the support of 180 members in the NA. The party needed the support of 172 lawmakers in the house of 342 to form the government. 28 independent winning candidates on Thursday notified the Election Commission of joining the PTI, giving a major boost to PTI which can now claim seats reserved for women and minorities.