Before FATF decision, US asks Pakistan to prosecute Hafiz Saeed
Before FATF decision, US asks Pakistan to prosecute Hafiz Saeed
Oct 14, 2019, 06:24 pm
3 min read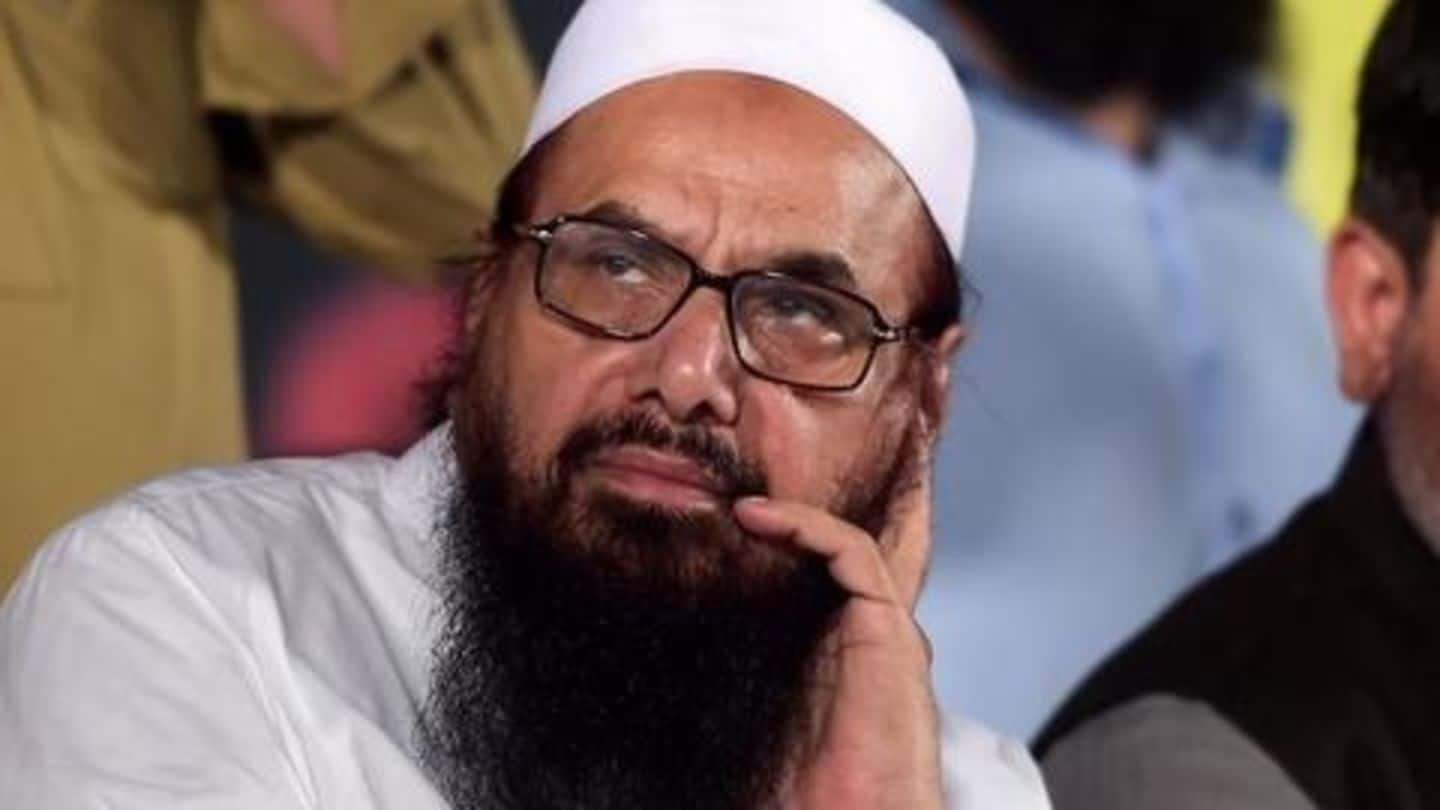 Pakistan is going through a tough time as the Financial Action Task Force (FATF) will soon decide whether it will keep the country on its greylist or downgrade it to the dreaded blacklist. Before FATF seals Pakistan's fate, the US has asked the nation to prosecute "arrested" terrorists of Lashkar-e-Taiba, along with Hafiz Saeed, who is responsible for the ghastly 26/11 attacks on Mumbai.
State Department official welcomed "arrests" of terrorists
The head of the US state department's South and Central Asian Bureau, Alice Wells, commented on "arrests" of top four LeT leaders, identified as Professor Zafar Iqbal, Yahya Aziz, Muhammad Ashraf, and Abdul Salam. "We welcome news that Pakistan arrested 4 #LeT leaders. The victims of LeT's vicious attacks deserve to see these individuals prosecuted now, along with LeT leader Hafiz Saeed," she tweeted.
Notably, she also mentioned Pakistan Prime Minister Imran Khan's words
Pakistan has been on FATF's greylist since last year
It should be noted that Pakistan has a reputation of "arresting" and then releasing terrorists operating from its soil. The country, which has been on FATF's greylist since June 2018, was given a 27-point action plan. It had to perform well on all these measures to avoid being blacklisted. However, reports said Pakistan hasn't been taking concrete steps to evade the blacklist.
Wells had also advised Pakistan to show "seriousness"
Earlier, Wells had asked Islamabad to show "seriousness" in its actions against terrorists like Saeed and Masood Azhar if it intends to dial down tensions with India. Notably, tensions peaked between the South Asian neighbors after Azhar's outfit Jaish-e-Mohammed attacked soldiers in Pulwama in February. Months after the dastardly attack, New Delhi revoked Article 370 and divided J&K into two UTs.
Today, Doval said Pakistan is under "immense pressure"
Considering how Pakistan's home-grown terrorists attack India, the latter obviously wants the former blacklisted. In fact, on Monday, National Security Adviser Ajit Doval said Pakistan is under pressure from FATF to act against terror groups. "The proceedings of the FATF have created so much pressure that probably no other action could have done the same," he said.
So, can Pakistan escape the blacklist this time?
Though Pakistan has not taken any steps to curb terror-financing, it might not be blacklisted, after all, a think-tank named European Foundation for South Asian Studies (EFSAS) said recently. However, the nation will not be given a clean chit either, EFSAS noted. Meanwhile, Pakistan has reportedly been reaching out to countries telling them that if it is demoted by FATF, its economy will suffer.