Pakistan to confer pilot who downed Abhinandan Varthaman's jet
Pakistan to confer pilot who downed Abhinandan Varthaman's jet
Aug 15, 2019, 07:33 pm
2 min read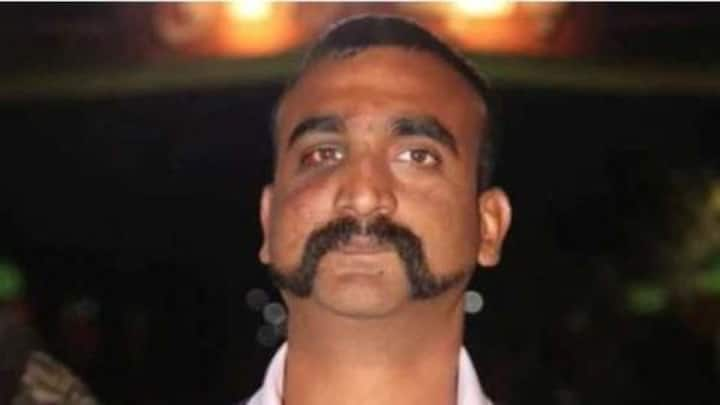 Pakistan has decided to award its pilot who brought down an Indian Air Force jet during February's aerial combat. The county's President Arif Alvi announced that Wing Commander Muhammad Nouman Ali will be awarded Sitar-e-Jur'at, for downing the jet which was piloted by Wing Commander Abhinandan Varthaman. To recall, India and Pakistan were locked in aerial combat on February 27. Here's more.
Pulwama attack, Balakot airstrikes, dogfight: What happened in February
Tensions between India and Pakistan soared high after the Pulwama attack, in which 40 CRPF soldiers were martyred. In retaliation, IAF jets conducted Balakot airstrikes and bombed Jaish-e-Mohammed's biggest camp on the intervening night of February 25 and 26. A day later, Pakistani jets attempted to breach Indian airspace but were chased by IAF jets. In the dogfight, Varthaman downed an F-16 jet.
Pakistan claimed two Indian-jets were downed, but didn't show evidence
Varthaman showed his incredible flying skills when he brought down an F-16 jet piloting a MiG-21 Bison. Unfortunately, he strayed on the other side of the border and was released by Pakistan on March 1. Notably, Pakistan claimed it downed two Indian jets, but New Delhi said this was not the case. In a major embarrassment, Pakistan failed to support its claim with proofs.
According to locals reports, many Pakistani personnel will be awarded. The awards include one Sitara-i-Jur'at, two Tamgha-i-Jur'at, eight Sitara-i-Basalat, 88 Tamgha-i-Basalat, 94 Imtiazi Asnad, 113 COAS Commendation Cards, 23 Hilal-i-Imtiaz (Military), 112 Sitara-i-Imtiaz (Military), and 137 Tamgha-i-Imtiaz (Military).
India was "defeated" in all domains: ISPR
About the awards, Inter-Services Public Relations Pakistan (ISPR) said, "The officers and soldiers of three services have been conferred gallantry awards for displaying bravery, dedication, commitment, and professionalism during different operations and particularly against Indian aggression post-Pulwama defeating India in all domains." The ceremony will be held on March 23, 2020, a day after Pakistan Day parade in the capital Islamabad.
Meanwhile, India conferred Varthaman with Vir Chakra
Meanwhile, the Indian government announced on Wednesday that Varthaman will be awarded the Vir Chakra, the third-highest wartime gallantry medal. Varthaman became India's hero after he showed utmost dignity even in Pakistani custody. In the last couple of weeks, he underwent mandatory medical tests. Last week, Institute of Aerospace Medicine, Bengaluru declared him fit to fly. He will soon return to the cockpit.