Pakistan polls: Imran Khan inches towards victory amid mass-rigging allegations
Pakistan polls: Imran Khan inches towards victory amid mass-rigging allegations
Jul 26, 2018, 09:40 am
3 min read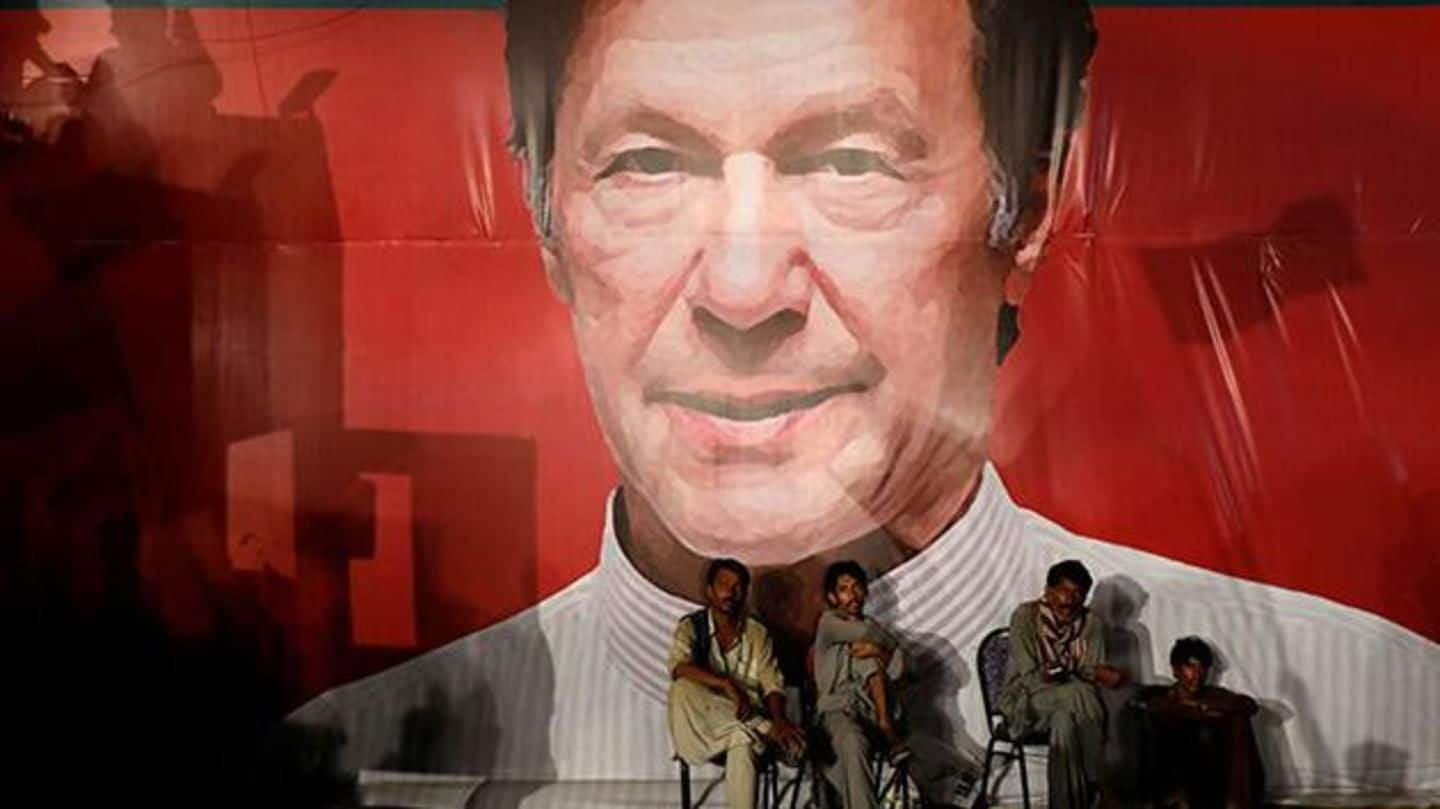 Hours before results of the Pakistan general elections are to be officially declared, PTI Chief Imran Khan took a clear lead, even as rivals alleged their agents were being thrown out of polling stations. After 47% of votes were counted, PTI was leading in 113 seats, PML(N) in 64 and PPP in 43. Though the Election Commission (ECP) rejected reports of rigging, it was seen flouting rules itself.
Military, suspected of backing Khan,was given broad powers during polling
Khan is believed to have been backed by the military, which was given broad powers inside polling centers during the elections. Journalists said they were being barred from entering stations in Lahore and Rawalpindi. Nawaz Sharif of the PML(N) has also accused it of orchestrating his conviction right before the polls. On its part, the military has denied all allegations of interference.
ANI reports ECP flouting norms itself
Despite allegations, PTI leaders in celebratory mood
The PTI appeared increasingly confident. Spokesman Fawad Chaudhry even called Khan the "new PM" in a tweet even as votes were being counted, earning flak. Journalists said PTI leaders had stopped picking up calls. "I guess this is what happens when you know you're the king's party," tweeted reporter Mehreen Zahra-Malik. But Khan still looks likely to fall short of the minimum 137 seats.
These elections were 100% fair and transparent: Chief Election Commissioner
Though the results were due by 2am, the ECP said they had been delayed due to "technical difficulties," and tallies were being conducted manually. "There's no conspiracy, nor any pressure in delay of the results," asserted Secretary Babar Yaqoob. "Why do you think the five political parties are speaking the truth and the election commission is not?" charged Chief Election Commissioner Sardar Raza Khan.
This publication seems to take a dig at the 'establishment'
Big shock to Pakistan's democratic process: Shehbaz Sharif
The PML(N) has "totally rejected" the results. "What they have done today has pushed Pakistan back 30 years," said their PM face Shehbaz Sharif. PPP echoed similar views. "The whole elections could be declared null and void if the ECP fails to address our grievances," said Senator Sherry Rehman. Both alleged their monitors got hand-written tallies instead of official notifications of the results.
How the Pakistan elections could affect India
Khan has repeatedly assured a 'Naya Pakistan'- with no corruption, and governance reforms. He's had a changing stance on India: earlier, he advocated for dialogue, but has recently said bilateral engagement wasn't possible under PM Narendra Modi. He's also been catering to religious groups, stoking fears his win could strengthen Islamist extremists. Meanwhile, an unprecedented 460 candidates from terrorist/radical groups contested, raising concerns in India.