McDonald's serves 'cockroach legs' in coffee; apologizes later
McDonald's serves 'cockroach legs' in coffee; apologizes later
Oct 20, 2017, 06:53 pm
2 min read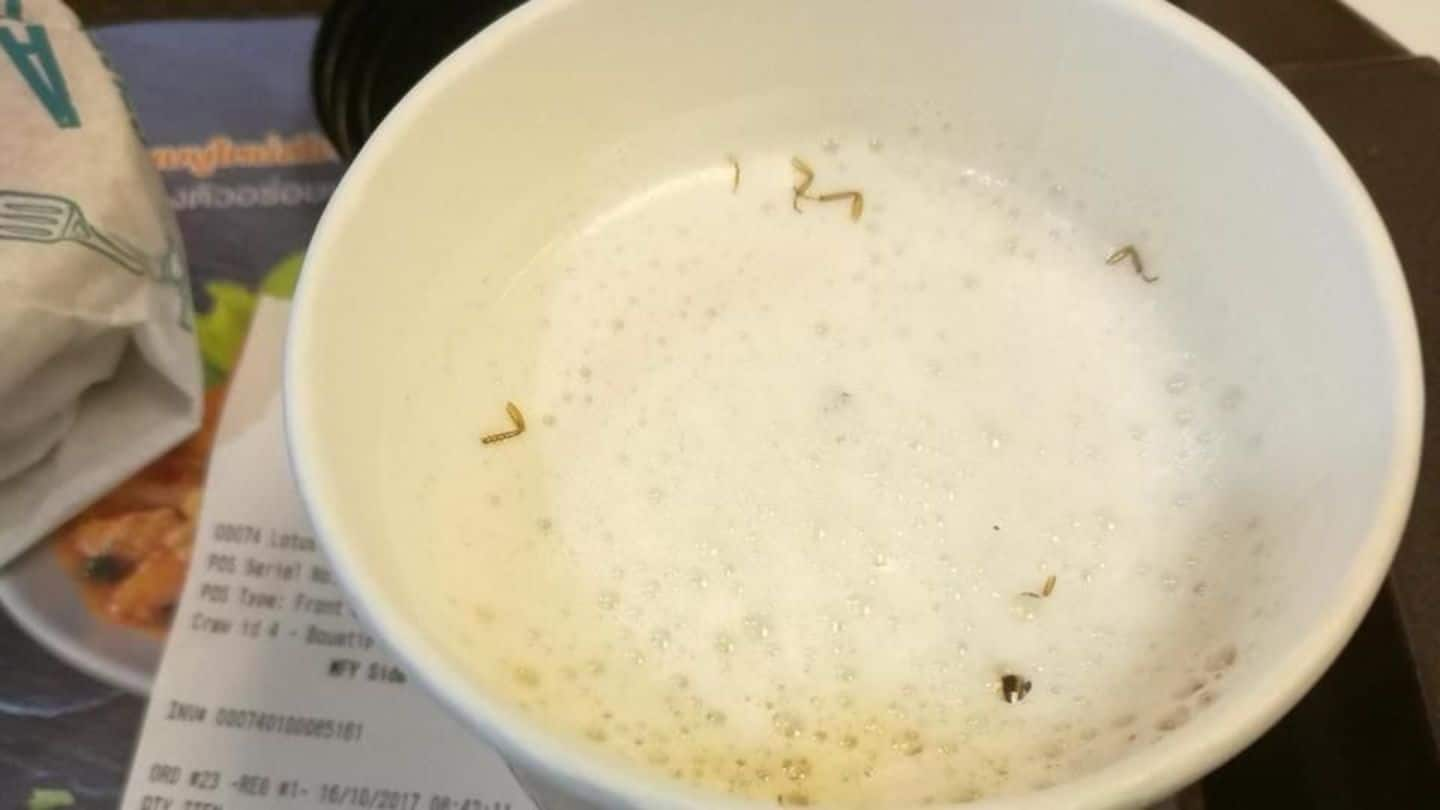 A man was served coffee with "cockroach legs" floating in it at a McDonald's outlet in Bangkok on Monday. He complained and requested for another coffee only to find more "cockroach legs" in it. Disgusted, he shared his ordeal on Facebook on Tuesday. His post has gone viral since then with over 1,700 shares and more than 14,000 reactions by Friday evening.
'I expected McDonald's to have high operation standards'
The man, who goes by the name Nostalgic Eik, in his post said, "But when the employees poured another cup, they found more cockroach legs in the coffee. I felt even more terrible." "I expected McDonald's to have high operation standards and clean equipment... but nothing! At least when they prepared a coffee for customers, they should have seen the contamination inside," he further said.
McDonald's admits the coffee pot had roach legs, apologizes
Nostalgic Eik's post forced McDonald's Thailand to issue an apology on Facebook on Thursday. It also admitted that the coffee pot, in fact, had cockroach legs. In its statement, the American fast food giant said the outlet's manager had apologized to the customer for the inconvenience and given him a fresh cup of coffee. The machine in question was later taken away for inspection.
Another incident: Insects in Domino's Pizza oregano packet
In September this year, a Delhi resident had posted on Facebook a stomach-turning video of live insects crawling out of a Domino's Pizza oregano packet. He noticed the insects only after having eaten the pizza and fell ill thereafter.