18 dead after 500-kg bombs hit residential buildings in Ukraine
18 dead after 500-kg bombs hit residential buildings in Ukraine
Written by
Abhishek Sharma
Mar 08, 2022, 04:17 pm
3 min read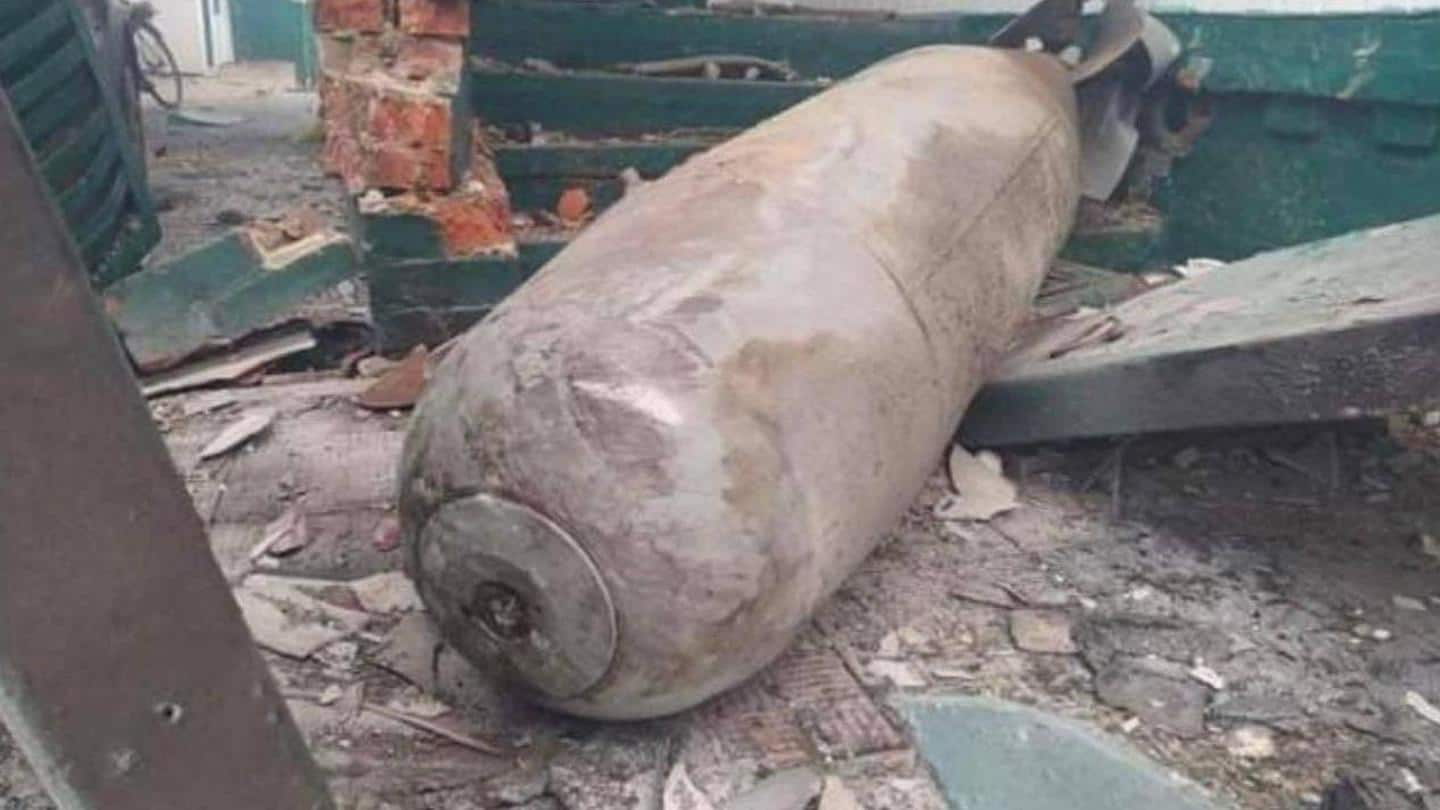 Despite Moscow's announcement of a ceasefire in several Ukrainian cities, at least 18 civilians, including two children, were killed after Russia allegedly dropped 500-kilogram bombs on residential buildings in Sumy city. The information was shared by Ukraine's Ministry of Culture and Information Policy. Notably, both countries have repeatedly accused each other of violating the ceasefire, thereby preventing civilians from leaving.
"Another crime against humanity"
"Last night Russian pilots committed another crime against humanity in Sumy. They dropped 500-kilogram bombs on residential buildings. 18 civilian deaths have already been confirmed, including two children," the ministry claimed in a tweet.
Bomb hits residential building in Chernihiv
Another such bomb was allegedly dropped on Chernihiv but it didn't explode. "This horrific 500-kg Russian bomb fell on a residential building in Chernihiv and didn't explode. Many other did, killing innocent men, women and children. Help us protect our people from Russian barbarians! Help us close the sky. Provide us with combat aircraft. Do something! (sic)" Ukraine's foreign minister Dmytro Kuleba tweeted.
Russia bombed several cities overnight: Ukraine
Ukrainian officials have claimed that Russia bombed several cities in the country overnight. Bombs hit residential buildings in Sumy and Okhtyrka, located east of capital Kyiv, and destroyed a power plant, regional leader Dmytro Zhivitsky said. In the west of Kyiv, Russian aircraft targeted oil depots in Zhytomyr and Cherniakhiv town. Meanwhile, the mayor in Bucha, a Kyiv suburb, reported heavy artillery fire.
Zelensky condemns West for rejecting no-fly zone over Ukraine
Meanwhile, Ukrainian President Volodymyr Zelensky has condemned western countries again for not imposing a no-fly zone over Ukraine. "While Russians are to blame for the killings, responsibility is shared by those who for 13 days in their Western offices haven't been able to approve an obviously necessary decision, who didn't save our cities from these bombs and missiles - although they can," he said.
Ceasefire in multiple Ukrainian cities
On Tuesday, Russia declared a ceasefire in several Ukrainian cities to provide humanitarian corridors. However, Ukrainian officials said Russia has repeatedly violated the ceasefire, thereby halting evacuation efforts. The development comes a day after the two countries held the third round of negotiations which proved inconclusive. They are expected to hold the fourth round of peace talks soon.
Present situation in Ukraine
Russian troops have intensified shelling across Ukraine, and are preparing to capture Kyiv, Kharkiv, Chernihiv, Sumy, and Mykolayiv, AFP quoted the Ukrainian military as saying. So far, 1.7 million people have fled Ukraine since the Russian invasion. Amid evacuation efforts, Ukrainian President Volodymyr Zelensky said in a video address that he will remain in Kyiv "as long as it takes to win this war."