Russia-Ukraine war: Explosions rock Kyiv again during UN chief's visit
Russia-Ukraine war: Explosions rock Kyiv again during UN chief's visit
Apr 29, 2022, 08:46 pm
3 min read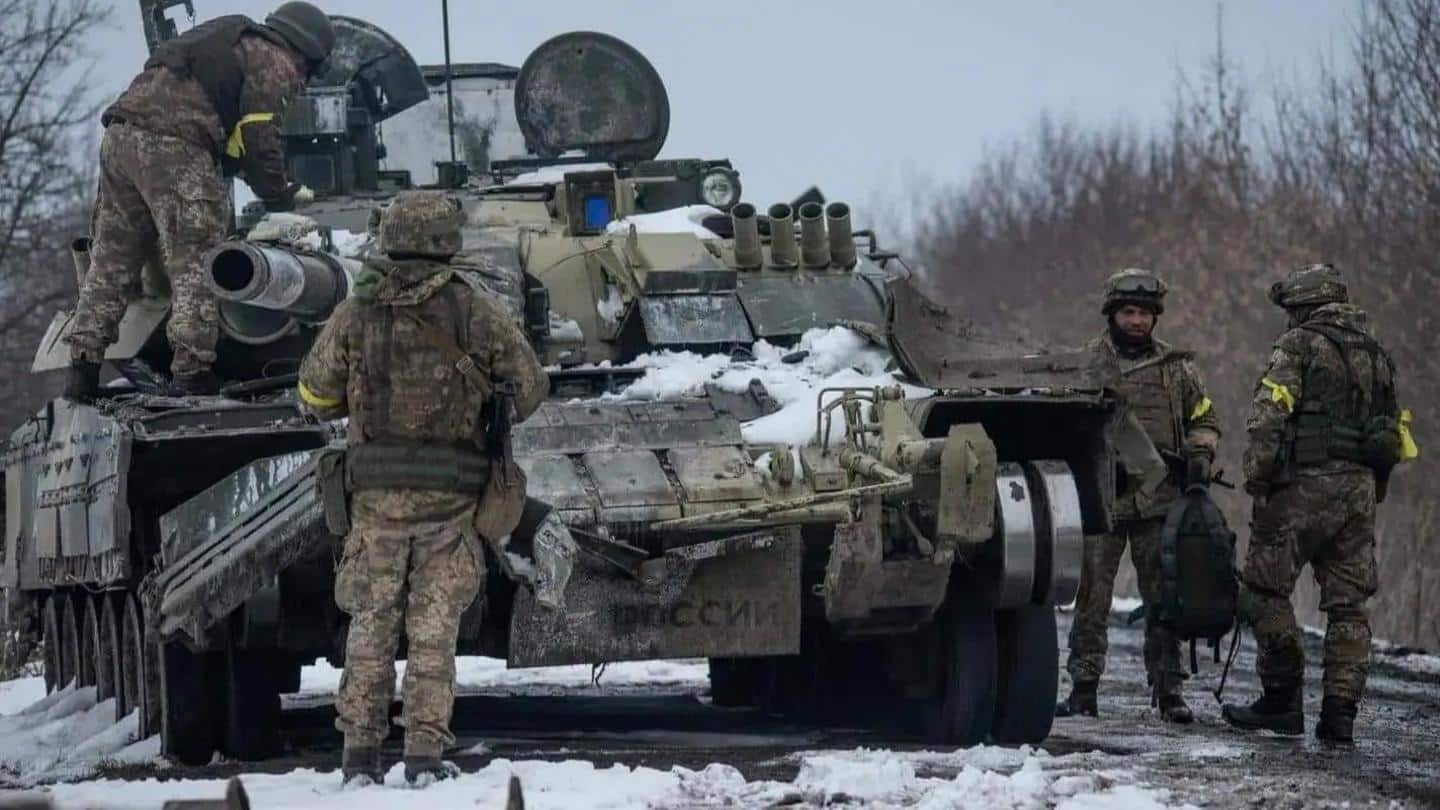 In the boldest attack the Ukrainian capital has faced since Russian forces retreated weeks ago, Moscow bombarded targets across several Ukrainian cities, including Kyiv, during United Nations Secretary-General Antonio Guterres's visit on Thursday. About a dozen people were injured in the attack on Kyiv, including a person who lost a leg and others trapped in the rubble after missiles struck two buildings, officials said.
Why does this story matter?
The development came as the Russia-Ukraine war entered its 65th day on Friday with no sign of a ceasefire in sight.
The missile strikes in Kyiv during the visit of the UN Secretary-General to the city resulted in a further escalation of tensions.
The conflict has displaced over a quarter of Ukraine's 44 million population, destroyed multiple cities, and killed or injured thousands.
What Ukraine said about latest attack on Kyiv
"Russia stroke Kyiv with cruise missiles right when UN Secretary General @antonioguterres and Bulgarian PM @KirilPetkov visit our capital," Ukraine's foreign minister, Dmytro Kuleba, tweeted on Thursday. "By this heinous act of barbarism, Russia demonstrates once again its attitude towards Ukraine, Europe, and the world (sic)," Kuleba added. Ukrainian President Volodymyr Zelenskyy has, meanwhile, demanded an "appropriate and powerful response."
Bombardment took place after UN-Ukraine press conference
Russia's Kyiv attack came just an hour after Zelenskyy held a press conference with the UN chief. Guterres stated Ukraine has become "an epicenter of unbearable heartache and pain." Following Russian missile strikes, a UN spokesperson said Guterres and his team were safe. Eastern and southern Ukraine are witnessing intensive fighting as Russia recently shifted its focus to Donbas after failing to capture Kyiv.
UN chief's visit to Ukraine and Russia
Notably, Guterres's visit to Ukraine came shortly after visiting Russia earlier this week. During both his visits, Guterres intended to discuss "steps that can be taken right now" to end the war and "help people get to safety." He also demanded an investigation into Russia's alleged war crimes. Guterres also visited Ukraine's Bucha, where civilian mass graves were discovered after Russian troops retreated.
Bulgaria held talks with Ukraine on day of Kyiv attack
Kyiv's Shevchenkivskyi district was struck twice by Russian missiles and two high-rise buildings caught fire, said Mayor Vitali Klitschko. Bulgarian PM Kiril Petkov was also in Kyiv when the attack took place, and Zelenskyy said he had "very substantive and warm talks" with him about energy and defense cooperation. To recall, Russia has suspended natural gas supplies to NATO countries—Bulgaria and Poland—for supporting Ukraine.
US proposes yet another fresh aid package to Ukraine
Meanwhile, US President Joe Biden has proposed another fresh $33 billion-worth aid package to help Ukraine fight Russia. "The world must and will hold Russia accountable. And as long as the assaults and atrocities continue, we're going to continue to supply military assistance," Biden said.