China: Shanghai eases COVID-19 restrictions as cases decline
China: Shanghai eases COVID-19 restrictions as cases decline
Written by
Srishty Choudhury
Apr 29, 2022, 06:31 pm
3 min read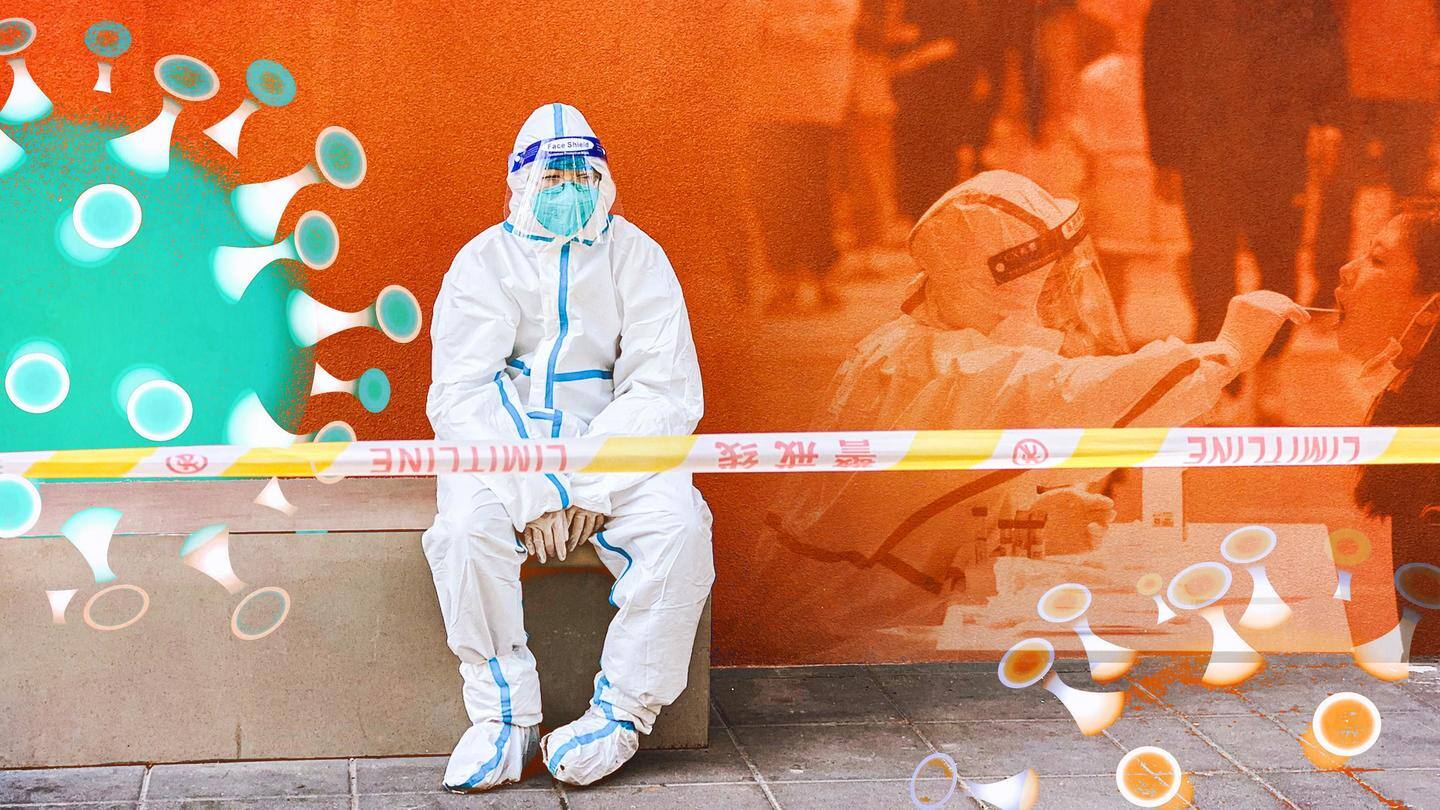 Chinese authorities on Friday said nearly half the population of Shanghai is now in lower-risk areas, meaning as many as 12.38M residents can now step out of their homes. Residents have constantly been voicing resentment after being put under a month-long COVID-19 lockdown. Shanghai's health commission said the number of people unable to leave home was reduced by 6.6M by Thursday as cases declined.
Why does this story matter?
Shanghai has been battling China's worst-ever COVID-19 outbreak.
Since March, authorities imposed strict lockdown measures in the city by keeping around 25M residents confined to their homes.
To recall, China had brought in the "zero-COVID-19 policy" in 2020 to keep in check the spread of infections.
Now, all eyes are on the tough policy as the virus spreads its tentacles to several other cities.
Shanghai classifies housing units as per three risk levels
According to a report by Reuters, Shanghai classifies housing units as per three levels of risk. For example, housing units with no positive COVID-19 case for 14 days are categorized as "prevention zones." The residents of these units are allowed to go out for "appropriate" activities. Medium-risk residents—currently 5.93M in number—are now allowed to leave their apartments, but are still restricted to their compounds.
Residents of Shanghai desperately seek basic supplies
Residents of China's financial hub, Shanghai, have been desperately seeking basic supplies like food and medical care. Residents are also seething with anger as draconian lockdown measures are preventing them from leaving home for even essential supplies. Shanghai reported 5,487 confirmed locally transmitted COVID-19 cases on Thursday, Xinhua reported. The municipal health commission said the number of local asymptomatic carriers currently stands at 9,545.
Beijing closes down more businesses and residential compounds
Meanwhile, more residential complexes and businesses in Beijing were closed on Friday as authorities rushed to detect COVID-19 cases and isolate people. According to the Beijing Municipal Disease Prevention and Control Center, the city recorded 53 locally transmitted cases and three asymptomatic cases between Wednesday and Thursday. Moreover, 194 locally transmitted infections have been reported in Beijing since April 22, IANS reported.
Guangzhou airport cancels domestic flights on Friday, Saturday
On the other hand, China's Guangzhou Baiyun International Airport in the Guangdong province announced all domestic passenger flights were canceled on Friday and Saturday. However, international flights would continue to operate as scheduled, Xinhua reported. In the past 24 hours, Guangzhou reported three confirmed locally transmitted COVID-19 cases and one asymptomatic carrier. All four cases, including three staff members, were reported at the airport.