Ukraine ready for new Russian attacks in east: Zelenskyy
Ukraine ready for new Russian attacks in east: Zelenskyy
Written by
Abhishek Sharma
Mar 31, 2022, 10:06 am
3 min read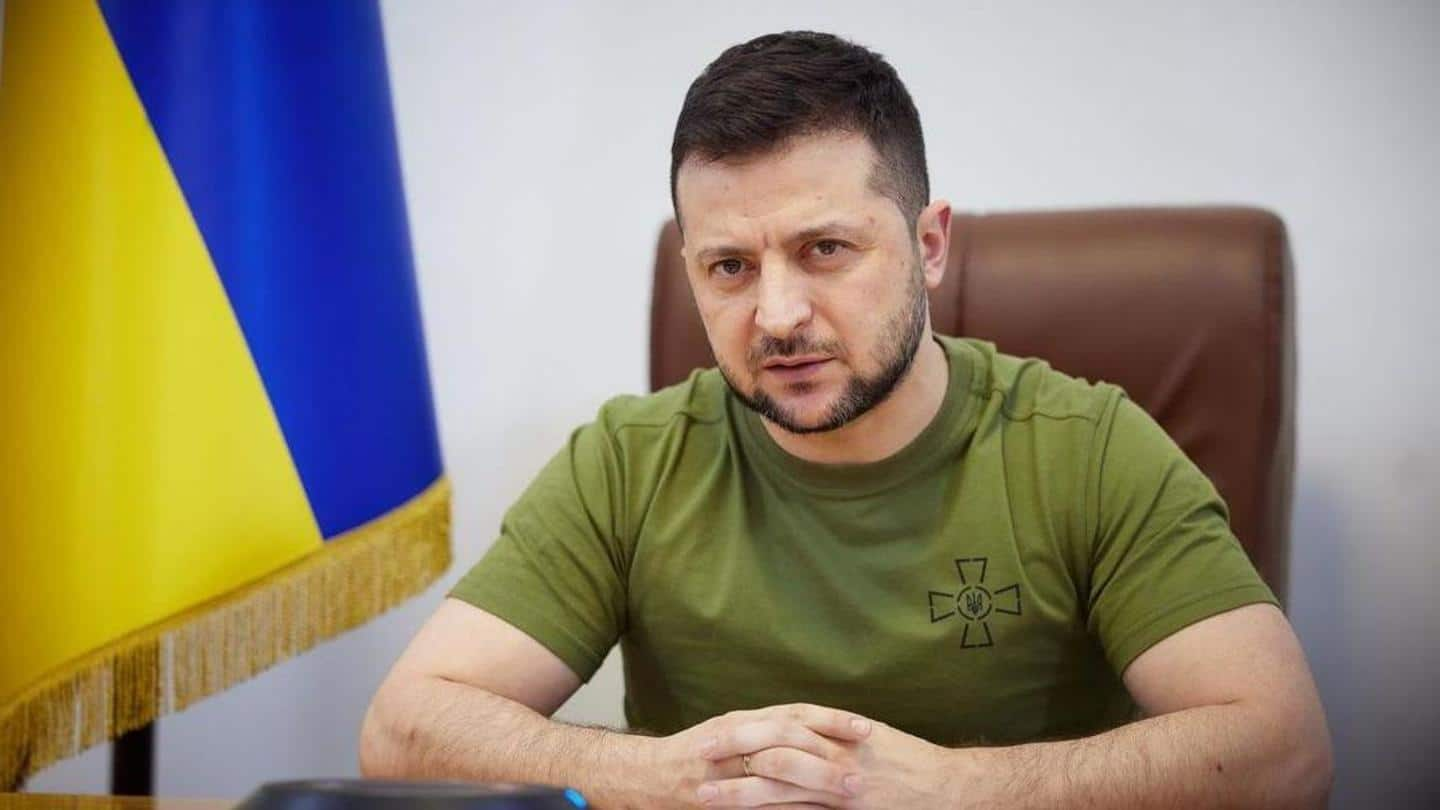 After Russia's announcement of focusing its military operation in the eastern part of Ukraine, it has begun its troop build-up in the region. On Thursday, Ukrainian President Volodymyr Zelenskyy said that his country's forces are preparing for new Russian attacks in the east. This comes as Moscow has failed to capture any major city in Ukraine despite weeks of fighting.
Russian troop build-up in Donbass
In an early morning video address, Zelenskyy said that Ukraine is seeing "a build-up of Russian forces for new strikes on the Donbass and we are preparing for that." Notably, the region comprises two self-proclaimed "people's republics", Donetsk and Luhansk, that Russia recognized last month as independent and claims to help them to be free from Ukrainian control.
Russia's exit from Kyiv not withdrawal but consequence: Zelenskyy
Zelenskyy also said that Russian troops' exit from capital Kyiv and Chernihiv was not a withdrawal but rather "the consequence of our defenders' work," news agency Reuters reported. On Tuesday, Russia pledged to reduce fighting around Kyiv and Chernihiv following peace talks in Turkey. Russia's Deputy Defense Minister Alexander Fomin claimed the decision was taken to increase trust for further talks.
"We don't believe any beautiful verbal constructions"
Referring to the peace talks, Zelenskyy said, "We do not believe anyone, we do not trust any beautiful verbal constructions. There is a real situation on the battlefield. And now, this is the most important thing." "We will not give up anything. And we will fight for every meter of our land, for every our person," the President added.
Putin felt misled by his own military: US
Meanwhile, the US has claimed that Russian President Vladimir Putin felt misled by his military. "We believe that Putin is being misinformed by his advisers about how badly the Russian military is performing and how the Russian economy is being crippled by sanctions, because his senior advisors are too afraid to tell him the truth," White House Press Secretary Kate Bedingfield said on Wednesday.
Just a day after promising to reduce attacks in Kyiv, Russian forces bombarded the outskirts of the city and another besieged city in northern Ukraine. "The whole night we listened to sirens, to rocket attacks and we listened to huge explosions east of Kyiv and north of Kyiv. There are immense battles there, people died, still die," Kyiv mayor Vitali Klitschko said on Wednesday.
Peace talks to resume on April 1
The online peace talks between Russia and Ukraine will resume on April 1, a senior Ukrainian official informed on Wednesday. This comes after the latest and face-to-face round of negotiations concluded in Turkey.