I know Nepal, Bhutan are parts of India: Donald Trump
I know Nepal, Bhutan are parts of India: Donald Trump
Edited by
Pallabi C Samal
Feb 04, 2019, 08:31 pm
3 min read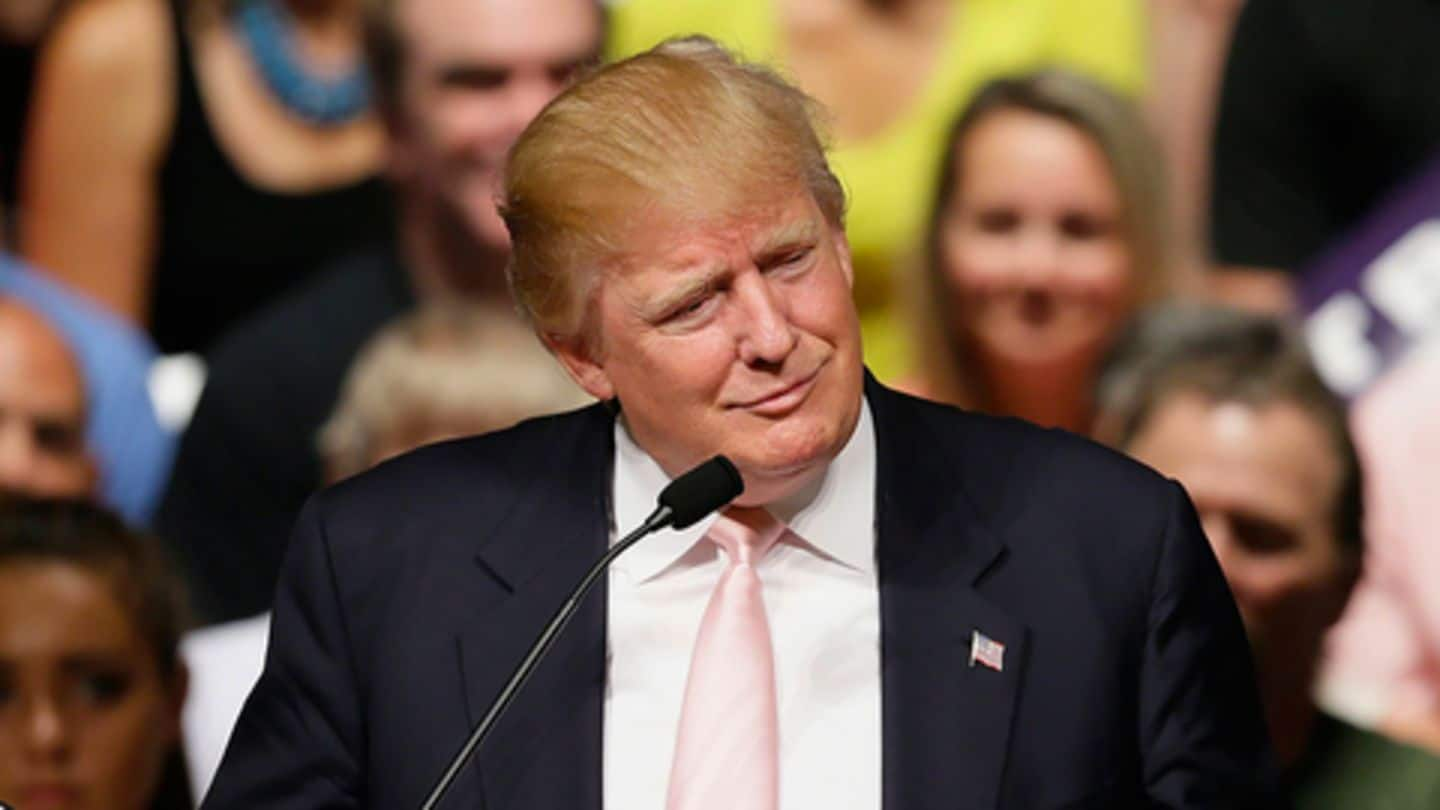 US President, Donald Trump, never fails to entertain people with his amusing antics, albeit unknowingly. He also has been trolled by netizens often for spelling mistakes such as calling hamburgers, 'hamberders'. Now, in a recent article published by TIME magazine, it was revealed that during a briefing on foreign policy issues, Trump said Nepal and Bhutan are parts of India. Here's what happened.
Trump's stance on foreign policy issues were unacceptable to officials
The TIME article is based on in-depth interviews with several officials, many of whom were present at the briefing of Trump with Directors of National Intelligence, the CIA, and the FBI. The exchanges between Trump and the officials weren't pleasant, as many of the President's stances on foreign policy issues were unacceptable to the officials. Following this, Trump lashed out at them on Twitter.
'Intelligence' people seem to be extremely passive and naive
The Intelligence people seem to be extremely passive and naive when it comes to the dangers of Iran. They are wrong! When I became President Iran was making trouble all over the Middle East, and beyond. Since ending the terrible Iran Nuclear Deal, they are MUCH different, but....

— Donald J. Trump (@realDonaldTrump) January 30, 2019
Officials corrected Trump that Nepal, Bhutan are separate countries
Coming back to the briefing, during which Trump was shown a map of South Asia. He pointed at the map and remarked that he was aware that Nepal was part of India. He was later corrected by the officials that it is a separate nation. Later, he said he was familiar with Bhutan, and knows that it's a part of India as well.
Officials are told to avoid giving advice contradicting Trump's stance
Once again, the President was corrected by the officials who told him that Bhutan is an entirely different kingdom. As was obvious, Trump's pea-sized knowledge of geography perplexed the officials. It is reportedly said that Trump reacts angrily when his advisers disagree with him and officials have been told to avoid giving the President intelligence assessments that contradict his own position.
In August 2018, before preparing for his meeting with Prime Minister Narendra Modi, Trump mispronounced Nepal as "nipple" and laughingly called Bhutan "button". In a similar way, he has offended Africans when he described a large part of Africa as "shithole countries".
Trump also joked about India building a library for Afghanistan
Also, just last month the US President took a jibe at India for building a library in Afghanistan. As per reports, while stating that he got along with Modi, Trump said that Modi was constantly telling him how the latter built a library in Afghanistan. "That's like five hours of what we spend there. Don't know who's using it in Afghanistan," Trump had said.
No Trump, it was not a library!
Although Trump's comment angered India, it left officials more confused than angry, who went through records in vain. Even the most experienced of India's officials in Afghanistan couldn't recall a library being built in the 18 years India has carried out reconstruction efforts in Afghanistan. Finally it got revealed that this 'library' Trump was referring to was actually the parliament house built by India.
The Parliament House was built in Kabul under PWD's guidance
The initiative to build the parliament house was launched in 2005 by then Prime Minister Manmohan Singh and then Afghan President Hamid Karzai. It was inaugurated by Prime Minister Narendra Modi and Afghan President Ashraf Ghani in 2015. The parliament house in Kabul was built by an Indian private company under the oversight of PWD of India at a cost of $90mn.