#PrayForJapan: Typhoon Hagibis make landfall in Japan; one dead
Last updated on
Oct 12, 2019, 07:30 pm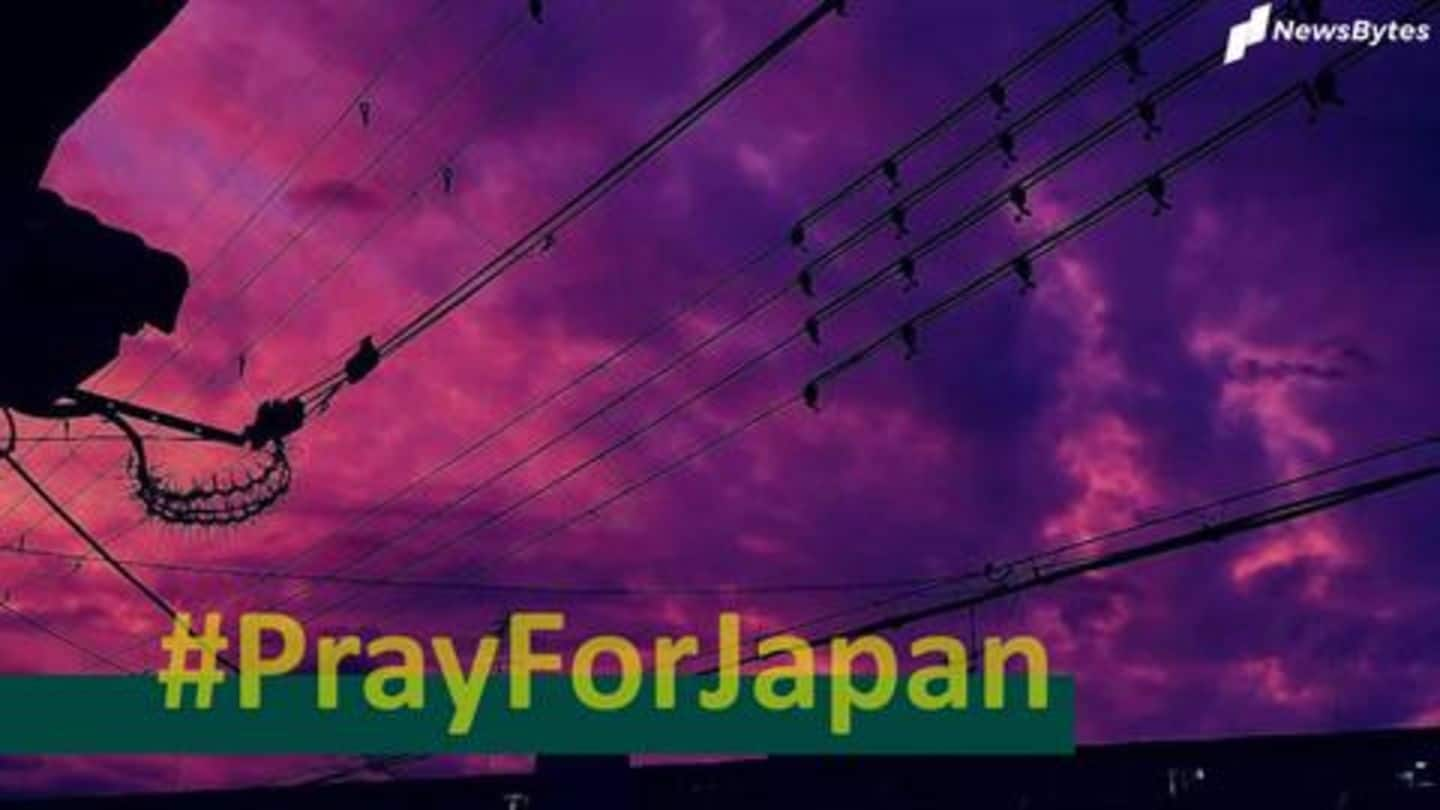 Massive typhoon Hagibis made landfall in Japan's Izu Peninsula, southwest of Tokyo on Saturday night at around 7 PM local time, killing one person and injuring more than 70. Subsequently, evacuation warnings have been issued to over 8 million people across the country. Meanwhile, trains and flights have been canceled and major sporting events have been called off. Here are more details.
Currently, the typhoon has maximum sustained wind speed of 120mph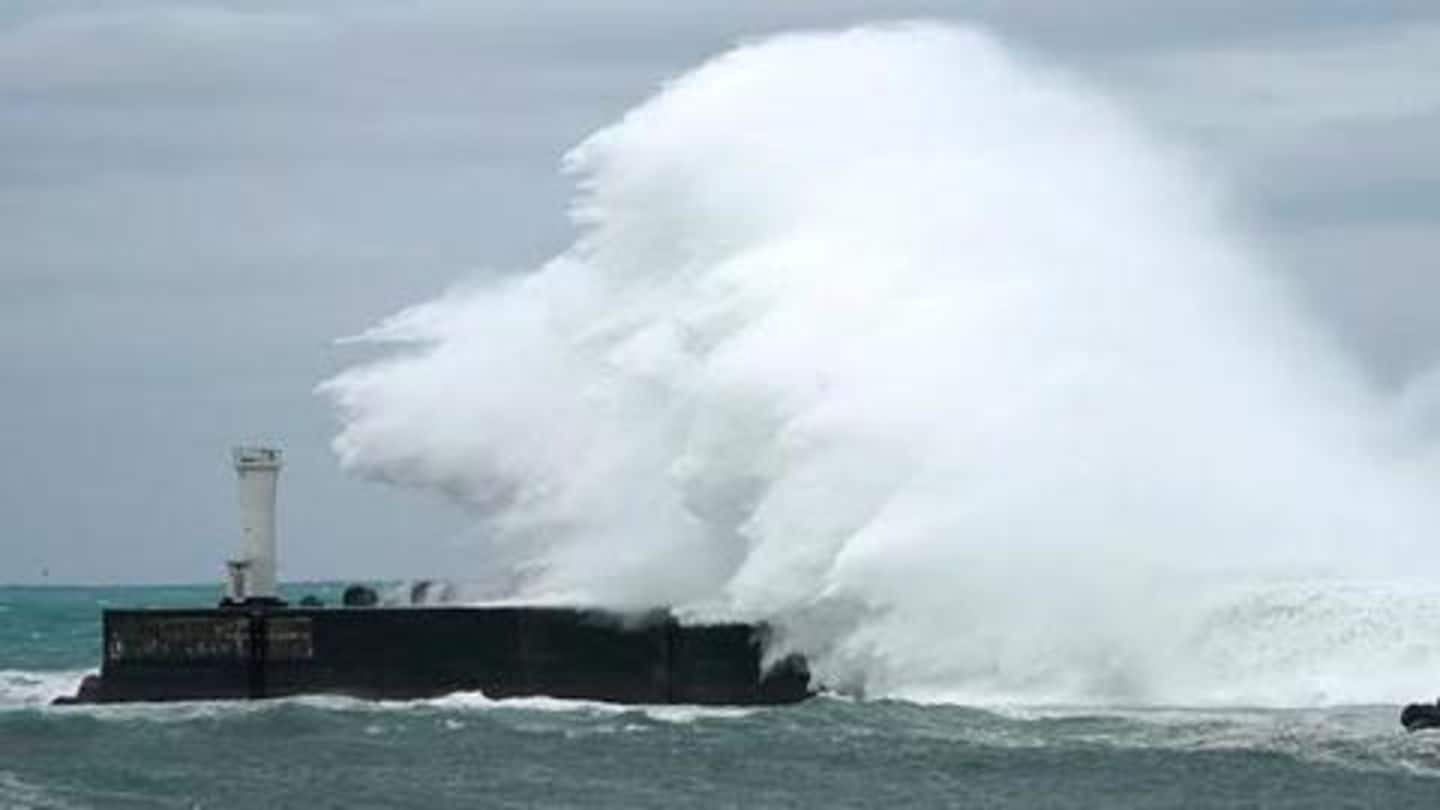 According to the Japan Meteorological Agency (JMA), the center of Hagibis (which means "speed" in the Philippine language) is located around 200 miles (321 kms) southwest of the tiny island of Hachiojima. Currently, the typhoon has maximum sustained wind speeds of around 120 miles per hour (193 kmph), equivalent to a Category 3 hurricane as per the Saffir-Simpson Hurricane Wind Scale.
Typhoon Hagibis has eerie resemblance to the devastating Ida typhoon
Experts believe that typhoon Hagibis could be one of the most destructive ones to strike the Asian country since 1958, when typhoon Ida brought along torrential flooding and widespread mudslides, and resulted in 1,269 fatalities and damages to the tune of $50 million.
Nearly 8 million people have been issued evacuation warnings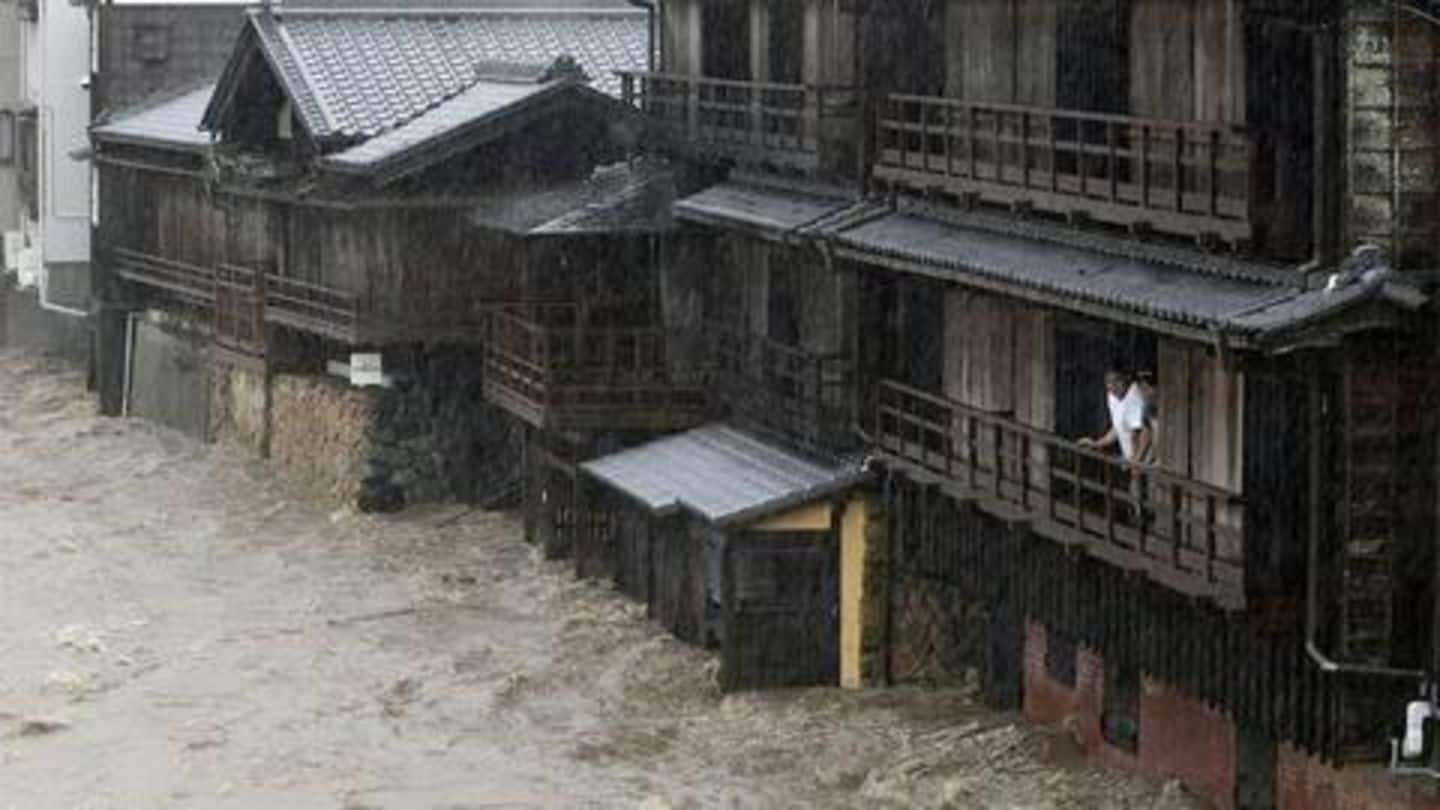 Due to major power outages, heavy flooding and widespread travel disturbance, over 600,000 people in Japan have already been ordered to evacuate their homes, and move to rescue shelters. In addition to them, nearly 8 million people have been issued evacuation warnings across the country. Rains of up to to 60cm (24 inches) are expected in some areas by Sunday morning.
Many flights and trains around Tokyo have been canceled
Further, all flights to and from Tokyo and nearby airports stand canceled until at least Sunday morning. Meanwhile, all bullet trains and most non high-speed trains have also been canceled. Several shops and businesses on the Japanese east coast have shut. Apart from that, major sporting events such as the Formula One Grand Prix and the Rugby World Cup have been affected.
Japanese Formula One Grand Prix and Rugby World Cup affected
All practice and qualifying sessions for the Japanese Formula One Grand Prix, that were scheduled for Saturday, have been canceled, causing delay to the tournament. The ongoing Rugby World Cup has also taken a dire hit. Two matches scheduled for Saturday, viz. England-France and New Zealand-Italy, have been abandoned. Moreover, the crucial match between Scotland and Japan on Sunday may also be called off.
Just last month, major Typhoon Faxai hit Kanto region, Honshu
Notably, just last month, another major typhoon, Faxai hit the Kantō region of Honshu, including the Greater Tokyo Area. The resultant storm ended up killing three people and injured another 147. Moreover, Faxai damaged thousands of buildings and led to widespread power outages.