Ukrainian President Zelenskyy survived 3 assassination bids, says report
Ukrainian President Zelenskyy survived 3 assassination bids, says report
Written by
Manzoor-ul-Hassan
Edited by
Ramya Patelkhana
Mar 05, 2022, 01:15 am
3 min read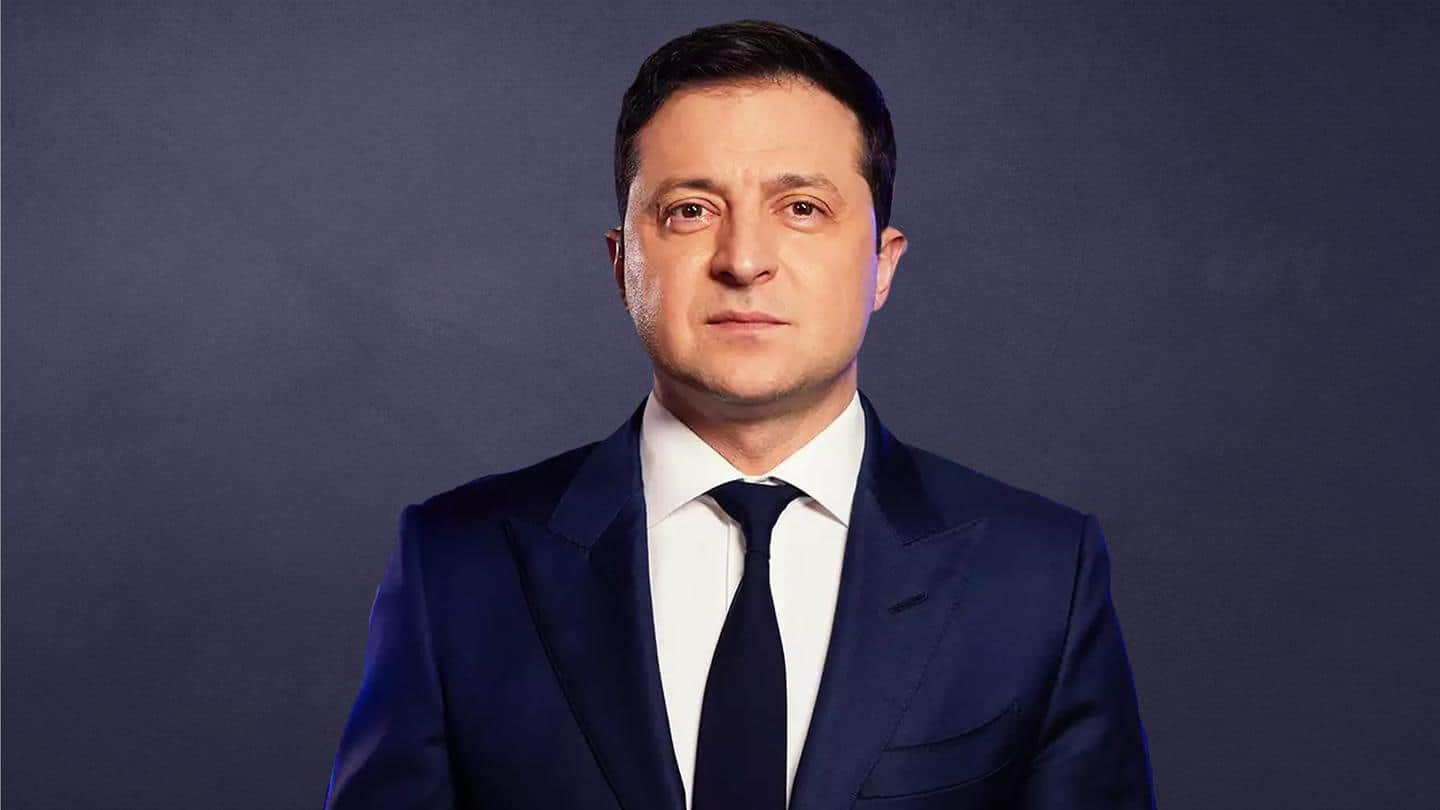 Ukraine's President Volodymyr Zelenskyy has escaped three assassination attempts since the Russian invasion began last week, The Times reported. The attacks were thwarted when Russia's Federal Security Service (FSB) informed Ukrainian officials about the same. Two separate assassination outfits were dispatched to kill Zelenskyy: the Wagner Group and the Chechen special forces. The intelligence originated from "anti-war elements" inside the FSB, said the report.
Why does this story matter?
At the onset of the Ukrainian conflict, the US offered to evacuate Zelenskyy, but he rejected. Instead, he opted to stay in Kyiv amid the Russian assault in close quarters with his security team and aides.
Many nations, including France, have hailed his decision. Notably, President Emmanuel Macron, in an address to the nation, described Zelenskyy as "the face of honor, freedom, and courage."
400 Wagner members aiming to assassinate 24 Ukrainian officials
"I can say that we have received information from [Russia's Federal Security Service], who do not want to take part in this bloody war," Ukraine's secretary of national security and defense was quoted as saying by The Times. The report further said that up to 400 Wagner Group members, who were assigned to assassinate 24 Ukrainian government officials, were still in Kyiv.
I am the main target of Russian invasion: Zelenskyy
Zelenskyy had earlier said he fears he is the first target of the Russian attack on Ukraine. In the latest development, he urged other nations to impose harsher sanctions on Moscow after the Russian military attacked and captured the Zaporizhzhia nuclear plant. Meanwhile, on Thursday, Zelenskyy had also stated that talks with Russian President Vladimir Putin are the only way to stop the conflict.
Russia-Ukraine crisis enters second week
Reports of assassination attempts against Zelenskyy came as the Russia-Ukraine conflict entered the second week on Thursday with neither side backing down. On the other hand, during the second round of talks in Belarus Thursday, both countries agreed to establish humanitarian corridors to evacuate civilians.
Zelenskyy accuses Russia of 'nuclear terror'
Following Russia's attack on Zaporizhzhia nuclear plant, which set an adjacent training facility on fire, Zelenskyy in an emergency address said, "If there is an explosion, it is the end of Europe." He accused Russia of "nuclear terror" and said that Moscow wanted to "repeat" the 1986 Chernobyl disaster. "No country other than Russia has ever fired on nuclear power units," added the president.
US Senator calls for Putin's assassination
Separately, in an interview with Fox News, US Senator Lindsey Graham has called for Russian President Putin's assassination, Hindustan Times reported. "How does this (conflict) end? Somebody in Russia has to step up...take this guy [Putin] out," stated the South Carolina senator. Later, he resorted to Twitter to reiterate what he believed was best for Russia—and the word—emphasizing only Russians can fix this problem.